Hold on to your chili dogs, folks! SEGA has just confirmed that Sonic the Hedgehog is dead with a new murder mystery game, The Murder of Sonic the Hedgehog.
In the end, I guess last year's Sonic Frontiers didn't perform as well as SEGA wanted. The Executive Leadership Team must have had a very tough discussion in a large and awkwardly silent board room and did what had to be done.
As a very funny April Fools' joke, this official and free point-and-click adventure/visual novel will have you on the case to uncover the culprit responsible for Sonic's demise. Set on a train named the Mirage Express at Amy Rose's birthday murder mystery party, players will interrogate suspects like Knuckles the Echidna, Rouge the Bat, and Shadow the Hedgehog to crack the case.  With isometric platforming minigames, there are even distractions to make you forget the tragic passing of Sonic the Hedgehog.
Sonic has had a long history of being involved in jokes and pranks. In 1994, Sega released a fake basic education game called Sonic's Schoolhouse and Sonic & SEGA All-Stars Racing Transformed had a DLC featuring the real-life racecar driver, Danica Patrick, as a playable character. While the announcement was initially believed to be a joke, it turned out to be true and the DLC was eventually released.
Sonic Runners Adventure was announced in 2017, believed to be a fake mobile game as an April Fools' Day joke, but it turned out to be a real game released later that year. SEGA also released a hilarious series of food tutorials called Sonic Mania: Cooking with Eggman in 2018, showing Dr Robotnik cooking various dishes and giving fans a glimpse of what his cooking show would look like. While the video wasn't a joke in the traditional sense, it was fun and unexpected content.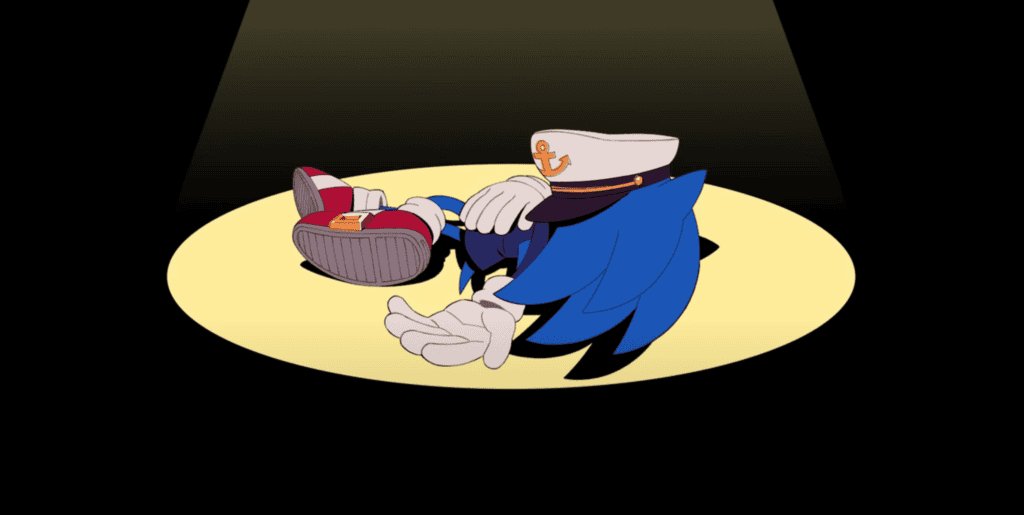 Who could forget when they released the first live-action look of Sonic in 2019 and our beloved hedgehog had muscular legs and human-like teeth! Okay, maybe that wasn't a joke but at least they changed his look to something less terrifying eventually.
Anyway, if you want to solve the mystery behind the blue speedster's end, The Murder of Sonic the Hedgehog is available now on Steam for Mac and Windows PC.