Platforms:
Xbox One, PS4, PC, PS5, Xbox Series X
Released:
November 5, 2021
Developer:
Sledgehammer Games
Activision Blizzard is currently facing serious ongoing allegations of harassment and mistreatment of marginalised workers, along with a toxic work environment for its employees. To learn more, please click here.
The eighteenth game in the famous shooter franchise, Call of Duty: Vanguard takes soldiers back to a fresh take on World War 2. Sledgehammer Games introduces a new story of war and hardship, minor changes to the signature multiplayer, and the evolution of the Zombies experience. Year after year, Call of Duty continues to be a polished experience and Vanguard is, simply, a fresh coat of wax.
Unlike Battlefield 2042's decision to remove the campaign from the game, Call of Duty: Vanguard delivers a fresh perspective on the end of World War II.
Told in a non-linear format, the single-player follows a group of soldiers from The Allied Forces who form the first special operations task force called Vanguard. Their objective is to recover intel on the mysterious Project Phoenix and its connections with Nazi Germany.
As you'd expect, the opening mission is action-packed. The crew hijacks a train in Hamburg, Germany, the heart of the Project Phoenix operation. Most of the narrative is weaves in and out of each Vanguard member's triumphs and tragedies that lead them to join the special force. Set across the Eastern and Western Fronts of Europe, the Pacific, and North Africa, the tempo is always high with exciting set pieces and detailed locations for every mission.
"Call of Duty: Vanguard is one of the series' most cinematic campaigns."
The campaign is short and sweet but not without lulls. Piloting a dogfighter as Wade Jackson is a struggle, fighting against the controls to dodge enemy fire from all angles. As is Arthur Kingsley's rise to leadership, involving gimmicky command mechanics for the character's uninteresting section.
Regardless, Call of Duty: Vanguard is one of the series' most cinematic campaigns. The cutscenes throughout the experience are extensive with quality; a high budget put to use with visuals and animations the level of a Hollywood blockbuster. Outstanding acting and voice work from the lead cast, including Dominic Monaghan as Jannick Richter and Laura Bailey as Polina Petrova, adds to the movie-like narrative of the campaign.
While it is admittedly over the top and maintains a temporal dissonance, absorb the content as a mindless shooter and you'll have a terrific time. Suppose you can't suppress the underlying pain, suffering, and connotations associated with any war or violence that Call of Duty always seems to glorify. In that case, this campaign is one of the most egregious you'll experience. There is almost no remorse for Vanguard's actions and a clear bad guy/good guy dynamic for another explosive but insensitive campaign.
The flagship multiplayer returns with 16 core maps and four featured within the new Champion Hill mode. Built in the same engine as 2019's Modern Warfare remake, the gameplay, systems, and progression are essentially the same but with WW2 weapons. As a result, multiplayer is faster than the single-player counterpart, with an even more awkward dissonance between the setting and the mechanics… although it still is Call of Duty and very enthralling.
For the first time in the franchise, Combat Pacing allows players to control the intensity and density of their multiplayer experience. Tactical, Assault, and Blitz are three predefined filters that specify whether you'll play 48-player Blitz battles of Domination or more strategic 6v6 Tactical games of Search and Destroy.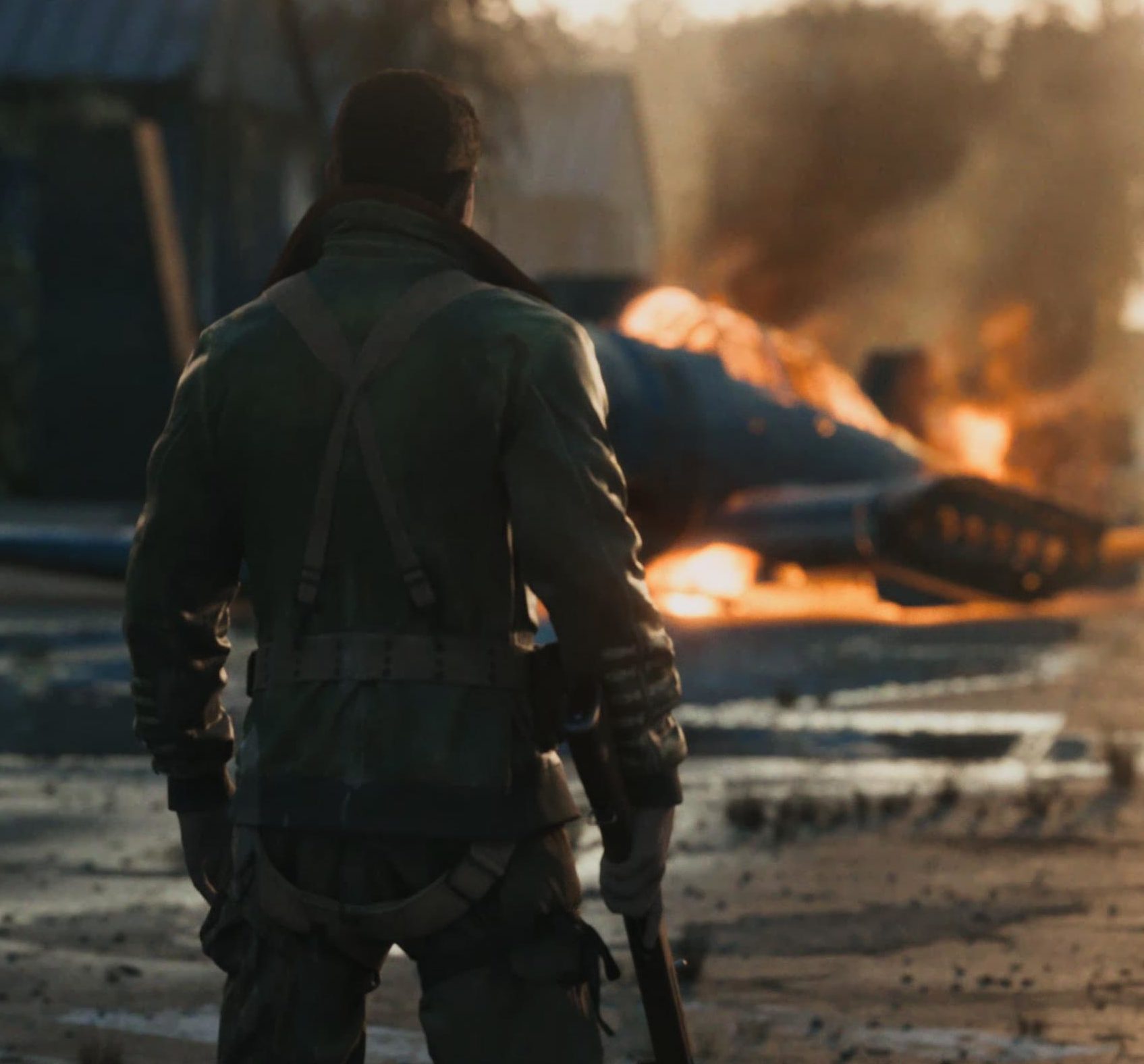 While it is an intuitive feature to avoid larger games, the difference between paces isn't adequately realised. Tactical matches on the small Numa Numa map play out just as chaotic as any game of Assault pacing usually does. A little more filtering of the specific maps and game modes in each pacing level would be great to utilise this smart feature correctly.
Call of Duty is no stranger to lousy spawning locations, but Vanguard certainly wins the war for recent entries. Playing on any level of pacing, there will be matches where players will spawn immediately behind you or vice versa, ending in seconds between lives. Maps like Shipment, Das Haus, and Dome are repeat offenders, particularly on game modes with rotating spawns such as Team Deathmatch or Free For All. Not the best way to kick-off a new Call of Duty multiplayer.
On the other hand, the map roster is one of the best in Call of Duty history, with several classics returning that many long-time fans will be right at home with. Level design is varied and unique, all maps with detailed environments and avenues for strategy.
Verticality of the regal Hotel Royal is key to victory, whereas control over the long ranges and the dojo in Castle reigns supreme. Unlike a few recent entries, it's promising to see the maps stick with the three-lane structure while being creative in execution. There may be some new fan favourites in this year's selection.
For comparison, Vanguard's multiplayer is better than 2017's Call of Duty WWII. Despite the ongoing balancing issues, Sledgehammer Games improves its formula and delivers a multiplayer experience that caters to casual and competitive players. It may not be enough to set itself on the FPS podium, but it will always be a decent time.
Specialists in the occult and undead, Treyarch lend a hand to Sledgehammer Games to develop Vanguard's Zombies mode. Acting as a prologue to the Dark Aether story of Black Ops Cold War's tale, Der Anfang mixes a few new ingredients into the formula and strips back a lot of the familiar spice.
Pack-A-Punch, perks, and the mystery box make an expected return, along with Essence and Salvage as currencies and the Dark Aether-powered field upgrades. Survivors will need to rack up the points to purchase new weapons, upgrade their perks and weapons multiple times, and collect equipment improvements to outlive the undead invasion.
However, the most noteworthy change is how the game mode itself plays. Dishevelled Stalingrad serves as the hub world to a handful of other stages where players complete objectives to advance. Instead of killing a set number of zombies to move to the next round, the task-oriented gameplay from Cold War's Outbreak and Onslaught modes are incorporated. While curious, it rids all fun.
"Zombies tedious and dull… less appealing than the straightforward survival of Call of Duty: World at War"
There are one of the three rotating objectives: an escort mission, survive the countdown, or fill the spire with tokens. Quickly, these become tedious and dull. Lacking an overarching Easter Egg or aside like other games (as we know of) almost makes this structure less appealing than the straightforward survival of Call of Duty: World at War. One of these portals does lead to Shi No Numa, which is a nice touch, but the rest are simply uninspired sections of the hub world and other multiplayer maps.
Successfully survive and players are teleported back to the main area with more money and a new round. As rounds increase, the juggernaut Sturmkrieger and the explosive Boom-Schreier present themselves as deadly variants of the zombie threat… by round 4 or 5. Players can Exfil and vote to end the match from round 5, too.
Choosing to outlive the hordes above level 10 is mind-numbing, with all zombies becoming bullet sponges and weapons maxed out at such an early stage. There's really no incentive or intrigue to chase those 30 plus round high scores anymore.
7
Good
Positive:
Campaign like playing a Hollywood blockbuster
An action-packed and polished FPS overall
Choose how intense your multiplayer experience is
Negative:
Boring objective-focused zombies mode
Multiplayer balancing and spawn issues
Glorifies the terribly violent actions of the Vanguard team
Call of Duty: Vanguard is As Expected: The Video Game. You get the polish, the excitement, the rush the series always delivers within the stylised World War 2 setting. This year, the single-player campaign is undoubtedly the standout action blockbuster, with the Multiplayer serving chaotic fun and Zombies mode failing to try something different. Pick it up if you're already a fan.