Each week there are plenty of new games coming out. Although with so much going on it can be hard to keep track of them all. Thankfully Checkpoint is here to sift through them all and bring you our highlights of the week.
So let's jump in and have a look at what's coming out in gaming this week.
Persona 5 Strikers
Date (Aus): 23/02/2021
Genre: Action / RPG
Platforms: PC, PS4, Switch
"Looking for some rest and relaxation, the Phantom Thieves set out to begin their road trip, until a ruthless Kyoto detective enlists their help investigating a series of strange cases occurring across Japan… otherwise, he'll arrest Joker. As they dig deeper into the mystery, they discover another realm where innocent people are being jailed and forced to forfeit their hearts' desires by the whims of its ruler. In typical Phantom Thieves style, they're going to use everything they've got to liberate the imprisoned, return their hearts, and strike back against the corruption in their most explosive fight yet!"
Curse of the Dead Gods
Date (Aus): 23/02/2021
Genre: Action / Rogue-lite
Platforms: PC, PS4, Xbox One, Switch
"You seek untold riches, eternal life, divine powers – it leads to this accursed temple, a seemingly-infinite labyrinth of bottomless pits, deadly traps, and monsters. Your greed will lead you to death, but that is not an escape. Rise to fight again. Delve deeper again. Defy the malignant deities that linger in this place. Battle through hordes of enemies in dark, cavernous passages filled with traps and secrets of all sorts – fire-spewing statues, explosives, hidden spikes, and worse. Collect mystical Relics and an arsenal of weapons to make yourself unstoppable. Corruption builds in you with every step – encourage or ignore it, but each powerful curse can be a double-edged sword."
Taxi Chaos
Date (Aus): 23/02/2021
Genre: Action / Racing
Platforms: PS4, Xbox One, Switch
"Get behind the wheel and get ready for a brand-new taxi experience! Drive around the city as the seasoned cab driver Vinny or the self-proclaimed 'influencer' Cleo, and pick up the craziest of customers!
Power through midtown in a strong muscle car, race past the parks in an exotic supercar or drift around the business area in a Japanes tuner taxi. Whatever you choose – your challenge is to deliver your passengers on time! At least, if you want to make any money.
Navigate through crowded streets, dodge pedestrians across sidewalks or even defy the laws of gravity by jumping over rooftops! Nothing is too extreme when it comes to delivering your passengers on time! Discover the best shortcuts and get to know New Yellow City (NYC), as well as your passengers, like the back of your hand. Are you ready for this crazy and chaotic ride?"
Rogue Heroes: Ruins of Tasos
Date (Aus): 24/02/2021
Genre: Adventure / RPG
Platforms: PC, Switch
"A dark evil stirs beneath the once peaceful land of Tasos… Deep within the four Great Dungeons, the ancient seals that hold the Titans at bay are gravely weakened and their minions have unleashed terror upon the world.
The Goddesses who forged the seals long ago have made a desperate plea for a band of heroes to come forth and save the people from a terrible fate…
Rogue Heroes is a 1-4 player classic adventure game with modern rogue-lite elements. Team up with friends to combat procedural dungeons, explore an expansive overworld full of secrets and take down the Titans to save Tasos!"
Ghosts 'n Goblins Resurrection
Date (Aus): 25/02/2021
Genre: Action / Platformer
Platforms: Switch
"Watch as this nostalgic yet completely reimagined storybook world unravels before your very eyes.
Taking cues from both Ghosts 'n Goblins and Ghouls 'n Ghosts and giving birth to something entirely new, Resurrection is a title worthy of its name.
Don't be fooled—this picturesque storybook world, while gorgeous, is a love-letter to the original titles and maintains the same punishing gameplay that fans have come to expect. So go on and test your mettle, for the gauntlet has been thrown!"
Five Nights at Freddy's: Core Collection
Date (Aus): 26/02/2021
Genre: Horror / Survival
Platforms: PS4, Xbox One, Switch
"Welcome to your new job at Freddy Fazbear's Pizza – where fantasy and fun come to life! Discover why children and adults alike love Freddy and his animatronic friends as you survive a series of terrifying encounters with the cast of murderous machines that roam the halls of the pizzeria at night looking for unwelcome visitors.
Remember: Fazbear Entertainment is not responsible for accidental or intentional death or dismemberment.
The Core Collection includes the first five mainline titles in the FNAF universe that started it all: Five Nights at Freddy's, Five Nights at Freddy's 2, Five Nights at Freddy's 3, Five Nights at Freddy's 4, and Five Nights at Freddy's: Sister Location."
RetroMania Wrestling
Date (Aus): 26/02/2021
Genre: Fighter / Action
Platforms: PC, PS4, Xbox One, Switch
"RetroMania Wrestling is the official sequel to the classic arcade game Wrestlefest that was released in 1991 by Technos of Japan.
RetroMania Wrestling will be a "pick up and play" arcade wrestling game with beautiful 2D sprites, incredible backgrounds and fast-paced arcade style game play."
Bravely Default 2
Date (Aus): 26/02/2021
Genre: Adventure / RPG
Platforms: Switch
"Join the Heroes of Light on their grand quest to restore balance to the world in BRAVELY DEFAULT II for Nintendo Switch!
Lead your party on a journey through five kingdoms as you seek to return the Crystals to their rightful home. Use Asterisks to unlock jobs and abilities that will allow you to take on all manner of monsters, and be sure to use the Brave and Default commands to manage the delicate balance of risk and reward!"
Fallen Legion Revenants
Date (Aus): 27/02/2021
Genre: Action / RPG
Platforms: PS4, Switch
"In a world covered in miasma, a floating castle is the last refuge for mankind. The earth is scarred with creatures altered by the plague while Welkin Castle is isolated in the sky from the horrors below.
Lucien, a charismatic politician protected within the castle's walls, discovers an ancient book where he learns of the Exemplars, weapons that can turn into sentient soldiers. He joins forces with Rowena, a revenant determined to find a way to come back to life to raise her living son, and the two reluctantly make a pact to overthrow the mad tyrant controlling Welkin."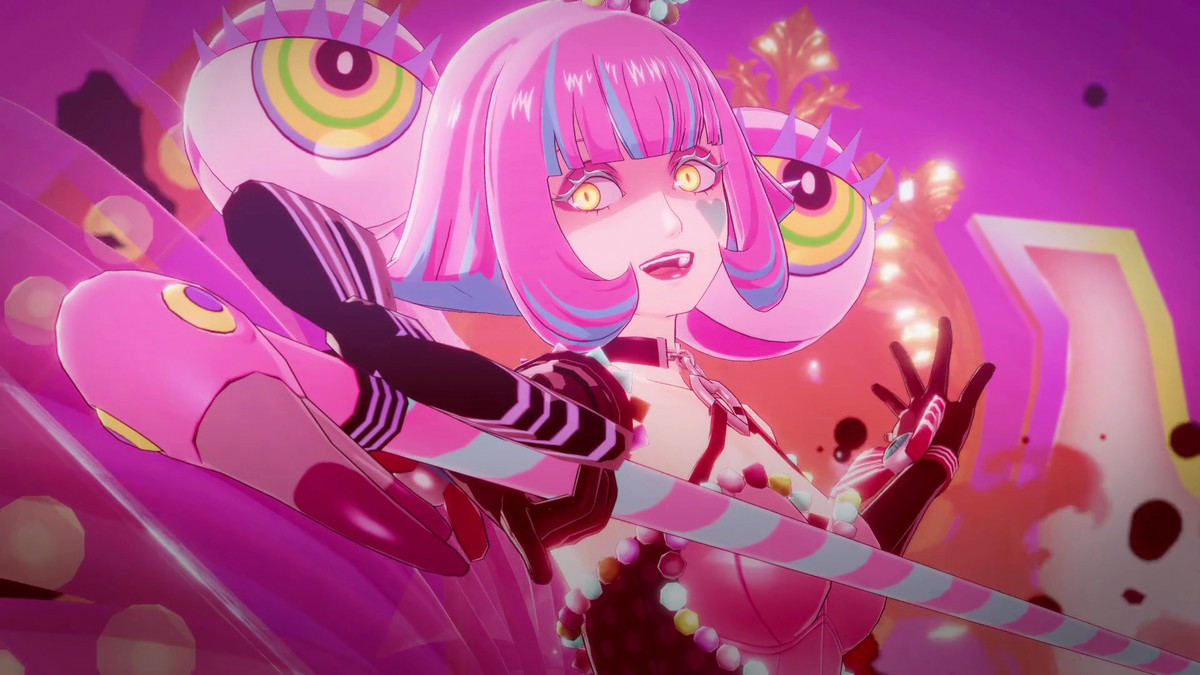 Persona 5 Strikers
Persona titles never fail to get us excited here at Checkpoint. In fact, one of our wonderful team members has already had the chance to play Persona 5 Strikers – Which you can read the review of over here! As a massive Persona 5 fan, I am personally so hyped to try it out for myself once the release date hits this week!