Addicted to refreshing Twitter every thirty seconds? Reddit permanently sorted by "new"? Drawn to the latest gaming fads? Checkpoint's got you covered. Take a look at this week's Top and Trending to see the best selling and most popular video games around, and find out what all the cool kids are talking about!
Top Selling Games in Australia
(21/2 – 27/2) Data sourced from IGEA
1. Elden Ring
2. Horizon Forbidden West
3. Pokemon Legends: Arceus
4. Grand Theft Auto V
5. Mario Kart 8 Deluxe
6. NBA 2K22
7. FIFA 22
8. Dying Light 2: Stay Human
9. Animal Crossing: New Horizons
10. Horizon Zero Dawn
Try finger, but hole! FromSoftware's latest smash hit Elden Ring brings its patented brutal action RPG gameplay into an open world format for the first time, and has taken the gaming universe by storm. Adored by players and critics alike, this collaborative effort with A Song of Ice and Fire author George R. R. Martin is epic in every possible sense. Elliot named this "a monumental 2022 release" in his review, which you should definitely read here. Unwilling to be outdone, Luke also reviewed an incredible open-world title that led the charts this week in Horizon Forbidden West. A much-anticipated follow-up to the 2017 PlayStation title (also represented in the top ten this week), this sequel continues Aloy's story in a beautiful and compelling adventure. Needless to say, Luke loved every minute – read all about it here. Our usual Switch and sports titles feature this week again, along with the consistent performer Dying Light 2: Stay Human, which Charlie adored reviewing. All in all, a great week for a bunch of great games.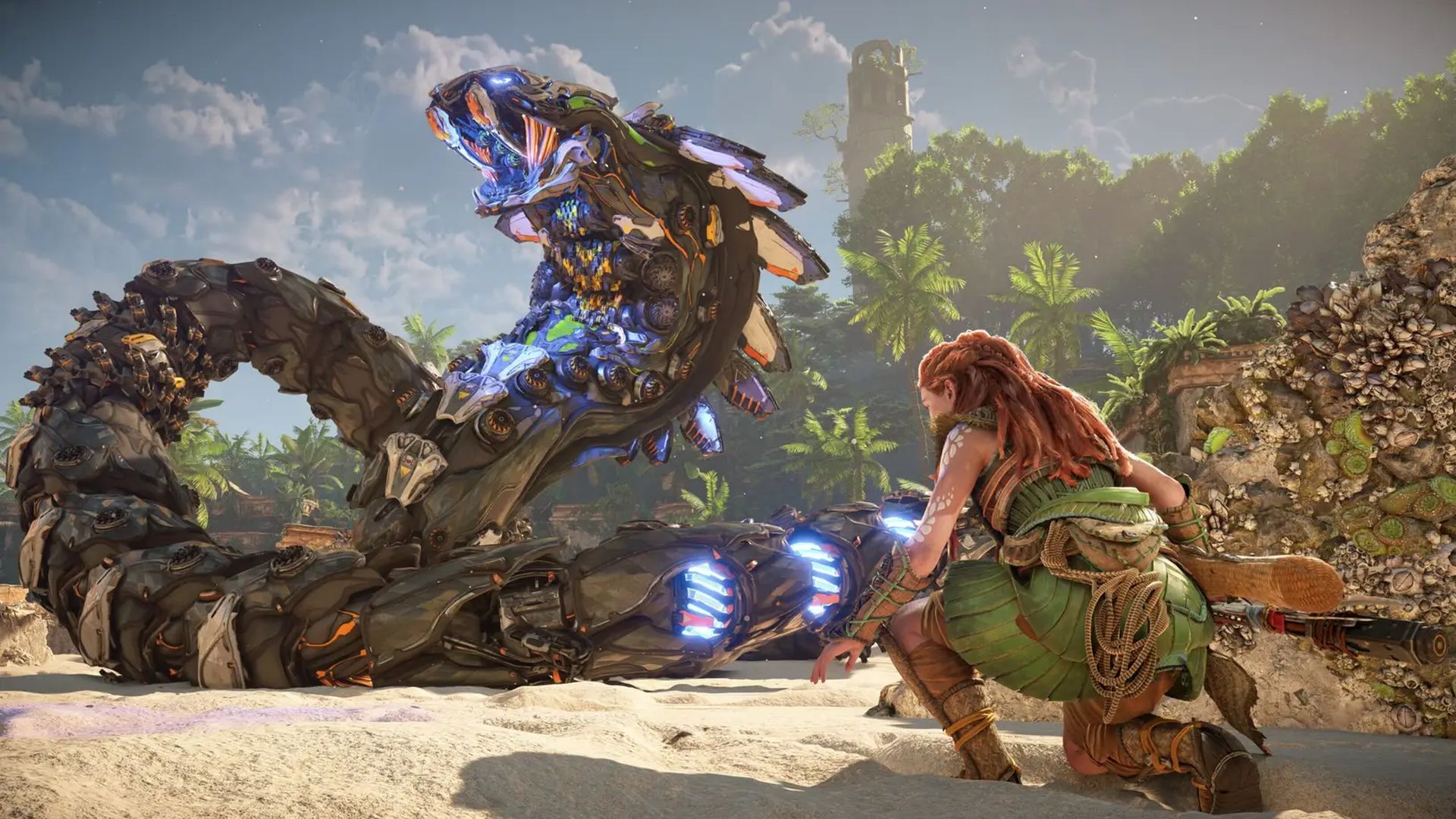 Top Selling Games on Steam
(27/2 – 6/3) Data sourced from SteamDB
1. ELDEN RING
2. Risk of Rain 2: Survivors of the Void
3. ELDEN RING
4. Dying Light 2 Stay Human
5. Dread Hunger
6. Valve Index VR Kit
7. Risk of Rain 2
8. Lost Ark Vanquisher Starter Pack
9. Destiny 2: The Witch Queen
10. The Witcher 3: Wild Hunt – Game of the Year Edition
The reigning champ of all the charts, Elden Ring in its standard and deluxe formats dominates Steam sales this week. We're also seeing 2020's Risk of Rain 2 enjoying some new DLC in Survivors of the Void which adds new game modes to the excellent title. The next Destiny 2 expansion has impressed and delighted PC players, and Lost Ark continues to enjoy high figures in both purchases and streaming stats. Finally, last year's Dread Hunger has enjoyed a surge in popularity, with its "Among Us but with cannibalism" elevator pitch continuing to entice in its first year of release.
Most Watched Games on Twitch
(28/2 – 7/3) Data sourced from SullyGnome
1. Elden Ring
2. Grand Theft Auto V
3. League of Legends
4. VALORANT
5. Fortnite
6. Lost Ark
7. Apex Legends
8. CS: GO
9. Dota 2
10. Call of Duty: Warzone
Surprise surprise, good new game is good for streaming – don't expect Elden Ring to drop out of the top ten anytime soon. The title's multiplayer setup and massive amount of content lends itself extremely well to streaming, with clips of challenge runs and incredible feats of gameplay prowess already trending on the socials. The rest of the top ten showcases our usual fave multiplayer romps, with Lost Ark cementing itself as a streaming staple thanks to a wildly successful first month.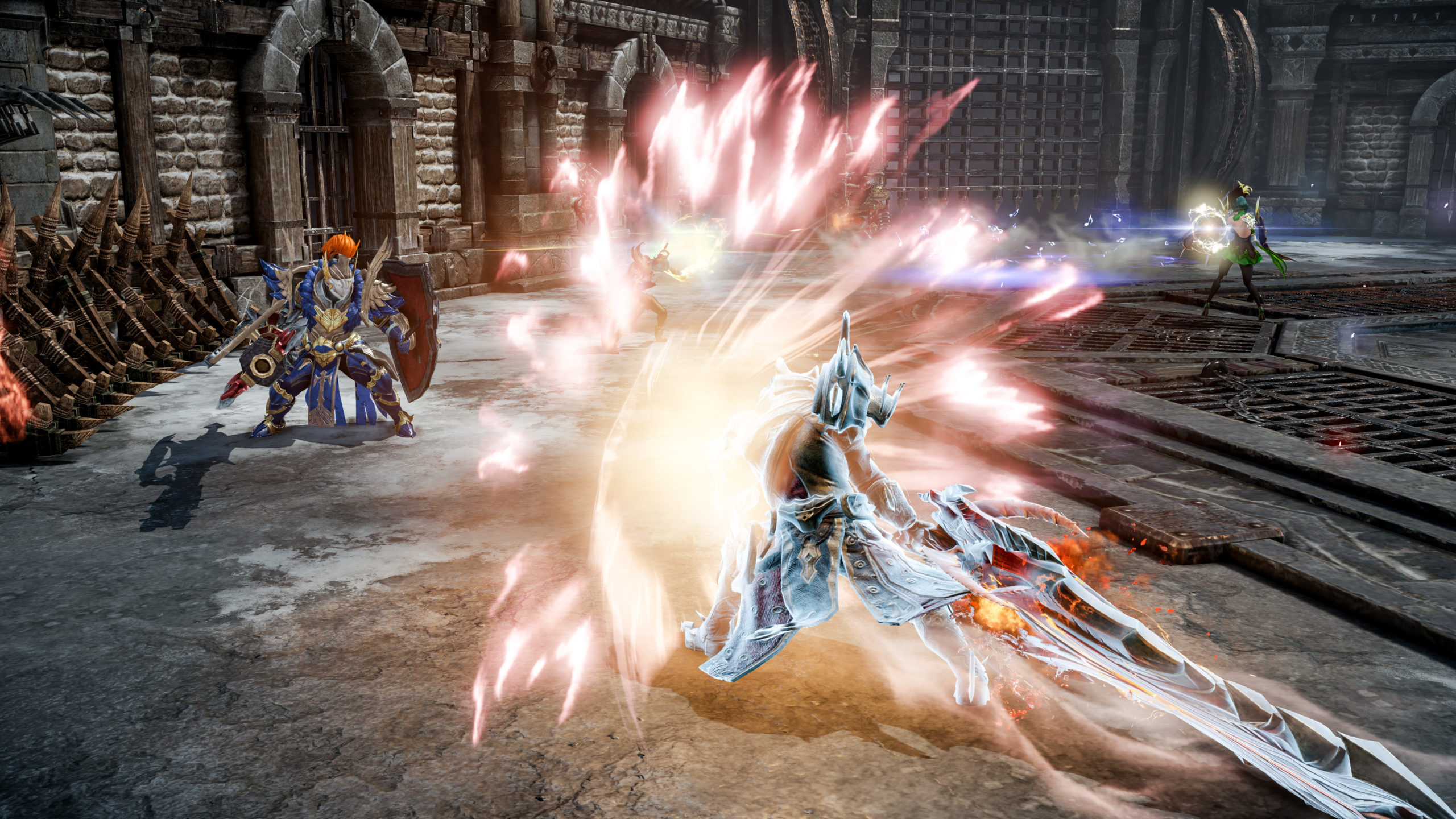 Don't forget to take a look at all the games Coming Out this week, and let us know what your predictions are for next week's top and trending!