Rockstar Games, the illustrious creators of LA Noire and Grand Theft Auto, have announced they are bringing the in-depth online experience to upcoming sequel Red Dead Redemption 2. Red Dead Online will be set upon the backdrop of the title's Wild West, an enormous open world with similar features to Grand Theft Auto V's online mode plus more.
Releasing 26 October 2018, Red Dead Redemption 2 follows the story of outlaw Arthur Morgan, a member of the Dutch Van der Linde gang. Throughout the singleplayer, the large and expansive Wild West and other select locations are available to roam freely. As in pure Rockstar open-world fashion, a multiplayer mode causes all sorts of fun, goofs, and chaos. There is no surprise this is coming, yet Rockstar's dedication to innovating upon the incredibly popular GTAV multiplayer is interesting to see.
Described as an 'evolution of the classic multiplayer experience in the original Red Dead Redemption', the exciting world will feature a blend of story, competitive, and cooperative gameplay. Jump into the desolate wastelands, nimble towns, or large developing city-scapes with friends, foes, and dirty rotten strangers. It is 'ready to be explored alone or with friends' with 'constant updates and adjustments to grow and evolve' the experience for every single gunslinger in the universe.
The online game mode will initially launch as a public test beta in November 2018 – only a few weeks after Red Dead Redemption 2 releases. Rockstar Games is expecting inevitable server issues, hilarious glitches, annoying bugs, and balancing troubles throughout its soft launch, warranting the period of testing. However, they reassure to look at all community feedback and working with the 'amazing and dedicated community to share ideas' and help build the perfect multiplayer.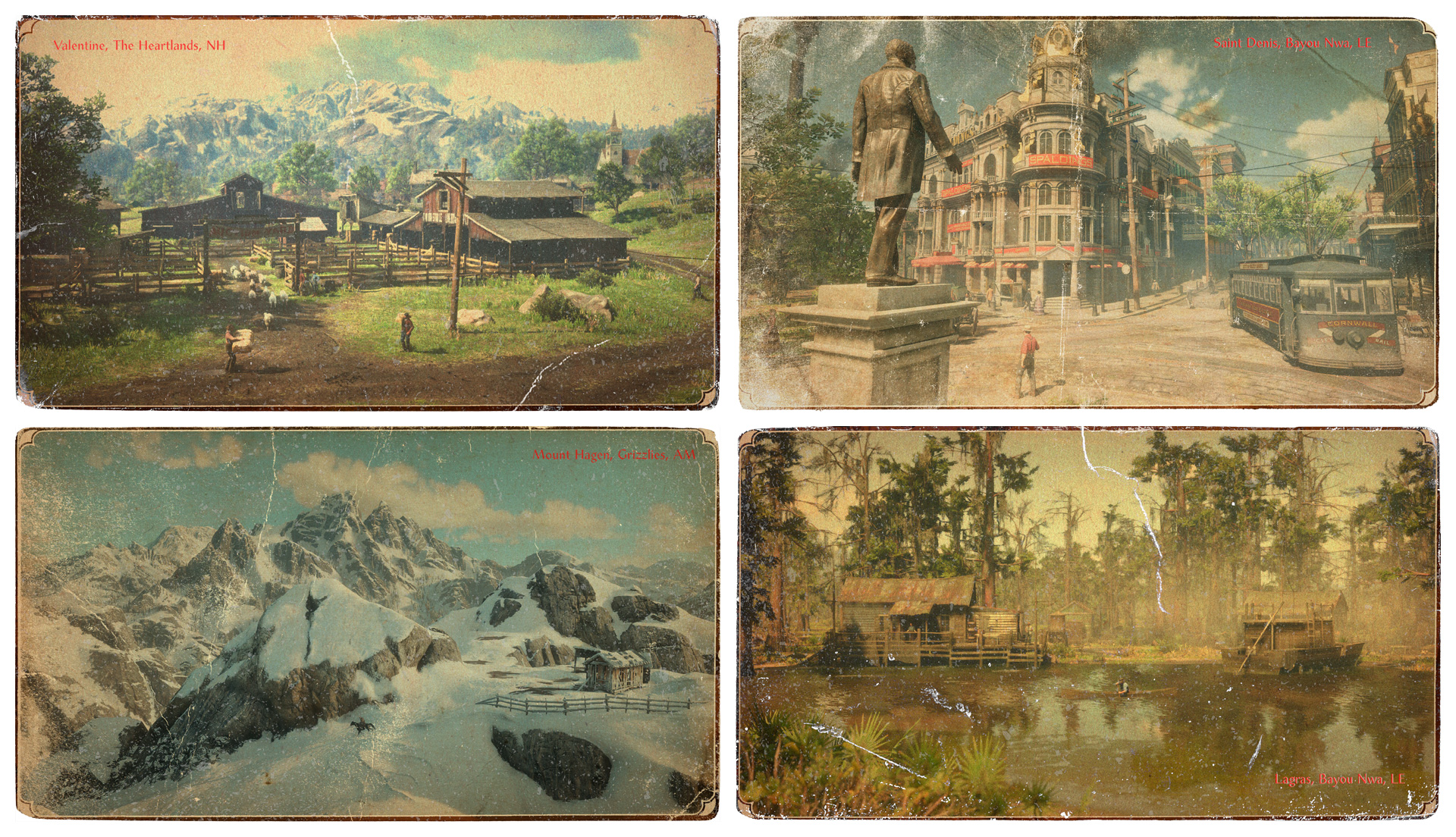 This closely mirrors the approach to Grand Theft Auto V's online launch five years ago in 2013.  The game initially released with a functional singleplayer and multiplayer inaccessible until a later date. The approach didn't seem to particularly work too well back then, with plenty of network issues and bugs within both the testing period and official launch. Even to this day, players are complaining about the unfair balancing of the GTAV multiplayer experience and excruciating grind.
Red Dead Online is planned for launch in November 2018, initially as a public beta, with more news to come soon. As with most online experiences of this size and scale, there will inevitably be some turbulence at launch.  We look forward to working with our amazing and dedicated community to share ideas, help us fix teething problems and work with us to develop Red Dead Online into something really fun and innovative.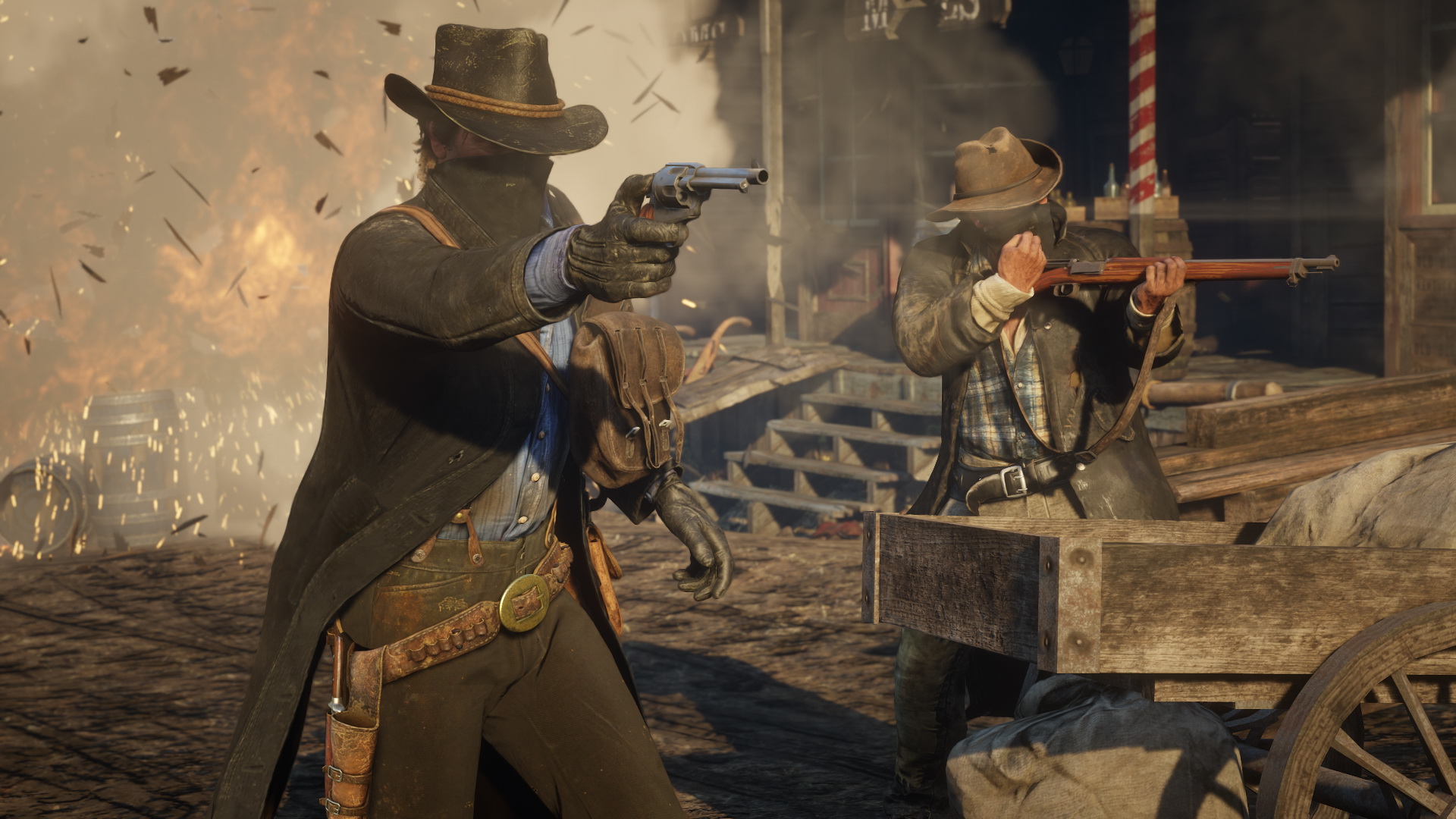 The developers answered a few key questions in an interview recently which clear up a few specifics. Red Dead Redemption 2 and Red Dead Online are being viewed as two separate entities on the same disc, most likely receiving attention from two different teams post-launch. Focus will be on expanding on the party mechanics from the original Red Dead Redemption multiplayer while incorporating the innovations from Grand Theft Auto V's multiplayer. Alongside with building a persona that immerses the player within their own outlaw story, emphasis on mirroring post-heist GTAV multiplayer experience with cooperative and narrative objectives will be the goal. Train and bank robberies will never feel any more rustic than in this project.
Red Dead Online soft-launches in November 2018. Hop on your horse and get a head start with Red Dead Redemption 2 releasing 28 October 2018 for PlayStation 4 and Xbox.