Get ready to test your might, Australia! The creation of a brand new Mortal Kombat film is now underway, and it's going to be filmed in Adelaide! Toasty!
Mortal Kombat comes down under, but not in the way Johnny does it
News of the film's existence was brought to us by Steven Marshall, the Premier of South Australia. This Mortal Kombat film will be the largest movie ever filmed and produced in the region, and it's hoped that this production, which will begin later this month, will open the door for more films made there in the future.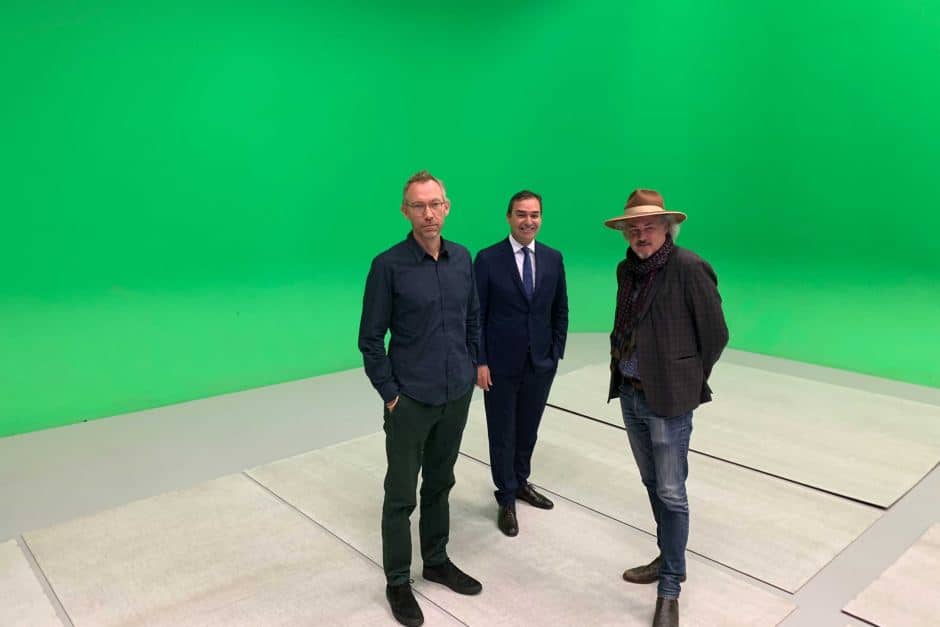 The premier, executive producer, and director. Obviously the blood and guts aren't ready yet.
(Thanks to ABC News for the photo!)
"I think this will take the industry to the next level and enable us to bring more and more of these blockbusters here to our state," stated Marshall,  who is very optimistic about the project. It's expected that work on the film will create 580 new jobs, and boost the local economy by $70 million. That's quite a feat!
Flawless victory? Or another fatality?
So now of course, the question has to be asked: will the film be any good? Well, let's see what we have to go on.
The director, Simon McQuoid, has said that they intend to maintain the "core essence(s)" of the characters, and is hoping to have them be part of an "epic world." Mortal Kombat certainly has plenty of interesting fighters to draw from, and with the amount of locales and races within the franchise's lore, there's no shortage of stories to tell. Now to hope they turn out well.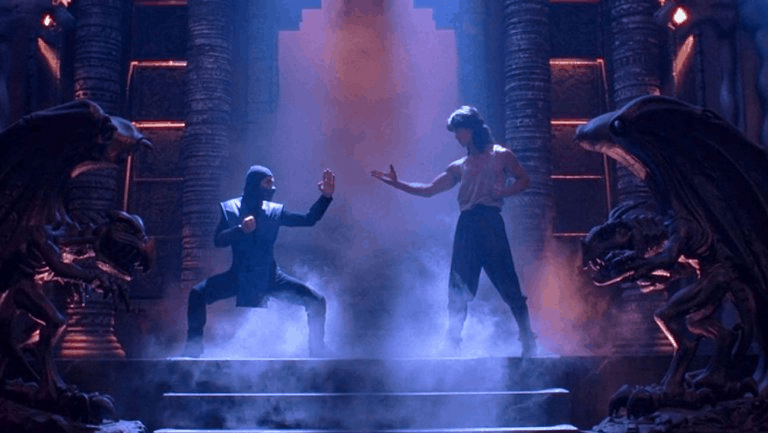 Liu Kang, lord of the fluffy haircut
It's noteworthy that the first Mortal Kombat film back in 1995 managed to be one of the few video game film adaptations that was actually good, or at least, didn't suck. I'm not a film critic, but I can at least identify some of the movie's strong points.
The story wasn't overly convoluted, as it focused on only the first game for its plot.
The characters were well-cast, each with a strong personality and comedic potential that wasn't overused.
The effects were quite good for the most part, with Goro being a standout for how unsettling and powerful he was.
Raiden. Just all of Raiden.
And then the sequel did the exact opposite. At least Jax was pretty cool.
Motaro would later go on to appear in some Bonds commercials
Finisher!
So, with all that said, all we can do for now is wait and see. Filming will begin in September, so it's likely that we won't see the final result until 2021 or so. With the extensive legacy of the series, could we see the dawning of a new cinematic universe? Will we see a crossover of the various ninjas with the Power Rangers? Or will Mario show up at the end of the credits with an eye-patch?
No, of course he won't. But hopefully, this film will live up to its name and be a fun action-adventure flick. After all, Detective Pikachu has shown us that a game movie can be done right these days, and the Sonic and Doom films could always turn out to be pretty good. Maybe this will be a good year for us!
We can always hope, right?