Tossing up between playing Fifa or a JRPG? Well now you can once again have both! Badai Namco announced Wednesday they will be releasing their first Captain Tsubasa game in ten years.
Titled Captain Tsubasa: Rise of New Champions, the game according to the media release "features anime-like graphics and accessible gameplay, while offering multiple game modes to keep the football fan on the pitch and off the bench!"
Captain Tsubasa first appeared as a manga series in 1981 and focuses on 11 year old protagonist Tsubasa Ozora's love of all things soccer. It explores the relationships between Tsubasa and his friends and their journey to each competition. It's one of the best selling manga series of all time selling over 80 million copies world wide.
When the manga was adapted into an anime in 1983, it turned the baseball loving Japan's attention over to soccer and had a major impact on how Japanese people see the sport. The Japanese soccer team even used a move from the anime series to win against Colombia in the group stage of the World Cup!
Not only did it influence Japanese children to play soccer, but also kids from Argentina and Spain. It has been speculated that Tsubasa was one of Lionel Messi's idols growing up. Spanish striker and World Cup winner Fernando Torres has even said he started playing soccer because of his love for the series.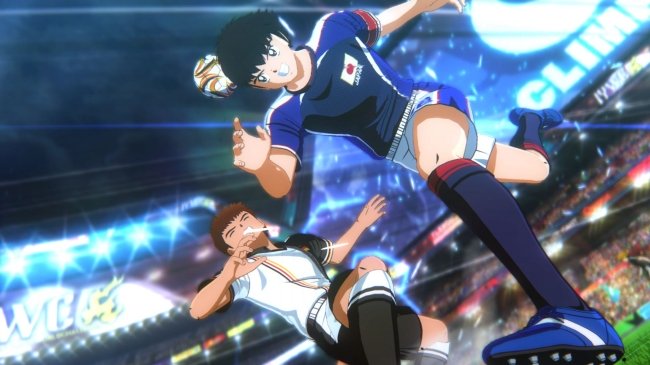 The first video game adaptation of the series arrived in 1988 on the NES, and 12 games were to follow; the last being Captain Tsubasa: Gekito no Kiseki for the Nintendo DS in 2010. The games were mostly released on Nintendo consoles and Game Boy, with only two being released on the PS and PS2.
With so many past Captain Tsubasa games being released only on Nintendo systems, it's great to see that PC and PS4 players will also be able to bend the ball like Tsubasa when the game is released sometime in 2020.