The hit BBC series Peaky Blinders looks to be the latest television show that's making the jump to gaming platforms. Peaky Blinders: Mastermind is a very stealthy tactics game that looks to be heavy on the planning and strategy. Finally, we'll get to play as an old time-y mobster once more (it has been a while since the last Mafia game, after all).
As for what the game will look like? It's an isometric view puzzle-adventure game. You'll control key characters from the television series, including main character Tommy, played by Cillian Murphy in the show. Each of these characters will have their own abilities and skillsets to overcome obstacles and challenges in the maze-like levels. Tommy for example has the ability to threaten people to perform tasks for him. Arthur is the brawling type, able to kick in doors and throw some fists, while Polly can lockpick doors and bribe guards. These are only some of the key crew you'll get to control. It looks like you can even rewind time and plan movements in-game to get that perfect run.
All of this sounds exciting. Often we've had not so great tie in games to hit TV shows or movies. A real-time tactics game based off a hit show feels like an interesting and great scope, especially given Peaky Blinders' mobster setting. Already the game has garnered some likening to hit game Shadow Tactics.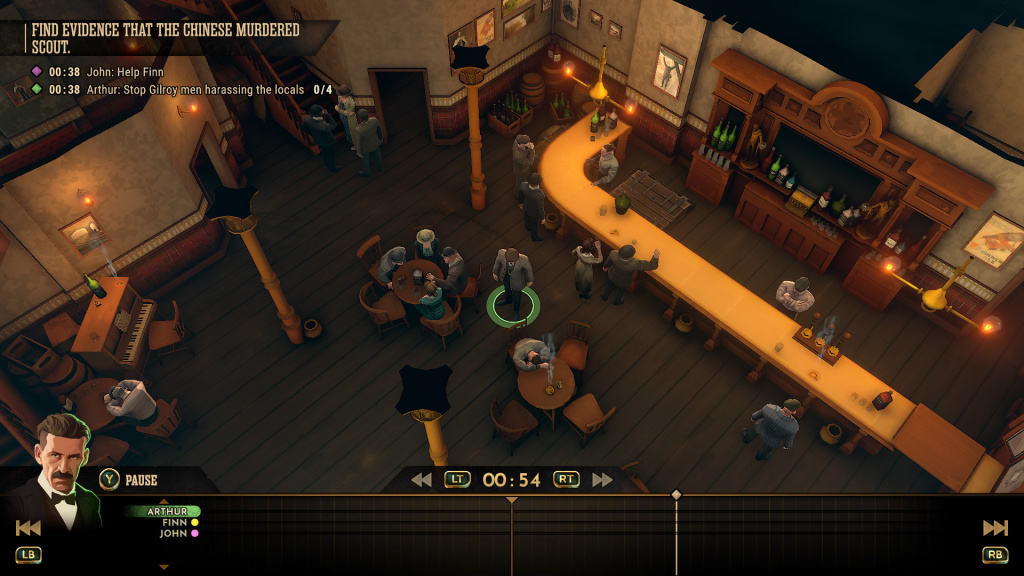 Peaky Blinders: Mastermind is being made by UK developer FuturLab. It's coming this Summer (Winter for us Aussies) on PC, PS4, Xbox One and Switch. Let's just hope the game is more John Wick Hex in nature than Stranger Things 3. Are you keen to live out your in-game life as a mobster?