Techland has announced the upcoming release date and further details of the Hellraid DLC for its open-world zombie survival game Dying Light. The upcoming expansion will introduce a new game mode, which will feature new infernal weapons and enemies as the player descends into Hell.
Dying Light – Hellraid brings a fantasy theme to the main game's urban zombie-slaying. Sending the player to Hell, you fight waves of skeletons and infernal creatures with maces, swords and knives. Hellraid can be played in single-player, or co-op multiplayer, with its own progression system. The developers are releasing the Hellraid expansion to tide players over while Dying Light 2 is still being worked on.
This upcoming expansion comes after Techland has introduced many new features for Dying Light's 5th anniversary. These new additions have included a new difficulty mode, as well as new weapons and customisation options. Dying Light 2 was originally supposed to release in 2020 but has been indefinitely delayed. As such, it is nice to see that the original title is still being supported with new content in the meantime.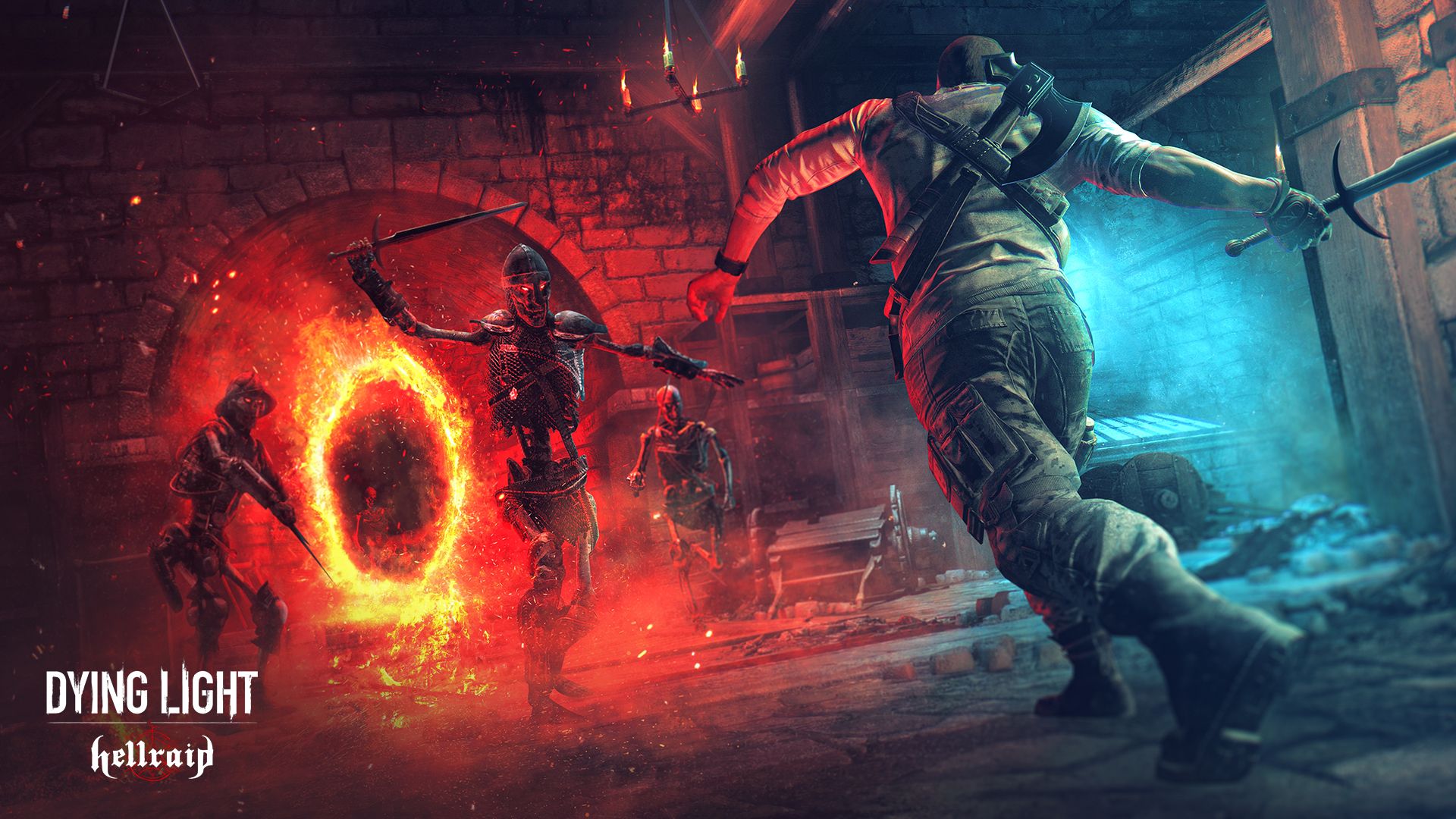 This DLC is based on a currently-on-hold standalone game, also titled Hellraid, that Techland has been working on. Hellraid will also be a dark fantasy slasher featuring the player taking on hordes of infernal creatures. The standalone Hellraid has been shelved while Dying Light 2 is being developed. No doubt trialling some of the game mechanics and themes in DLC for one of their current games will prove useful for when the development of the standalone Hellraid resumes.
Dying Light – Hellraid will release on July 23rd for PC, Xbox One and PS4. Players who preorder the DLC on Steam can access a Beta until July 29th. Considering Dying Light 2 was pushed back to ensure the developers would not have to crunch, it is still nice that fans will have this event to keep them going until then.