Ever dreamed of being as cool as Geralt of Rivia? The Witcher: Monster Slayer will bring you a lot closer to that dream! The mobile game, coming to Android and iOS is being developed by Spokko, a subsidiary of CD Projekt Red. A trailer was released today showing a bit of how the first person AR combat game will work.
On their website, they also provided some context of the world of the free to play game. The role of the "witcher" is very new as monsters are swarming the lands. Geralt will not be around for another hundred or so years, so it's up to you to keep these monsters in check! It will also include "rich, story-driven quests that will take you on full-fledged adventures on your way to becoming a professional monster slayer."
Spokko had this to say about the gameplay: "The game, featuring console-grade visuals, challenges you to explore the world around you while tracking, studying, and fighting monsters. You can use time of day and real-life weather conditions to your advantage, but most importantly, always come to the fight prepared! In order to defeat tougher enemies you can brew powerful potions and oils, craft bombs and monster bait as well as upgrade your character's skills and equipment."
It's obvious that The Witcher IP has blown up recently, mainly due to the popularity of the Netflix series. Earlier this year it was announced that there will be an anime adaptation of the series which is also in production at Netflix. Therefore, this AR mobile game may indeed be a hit for Spokko due to how many people are falling in love with world of The Witcher.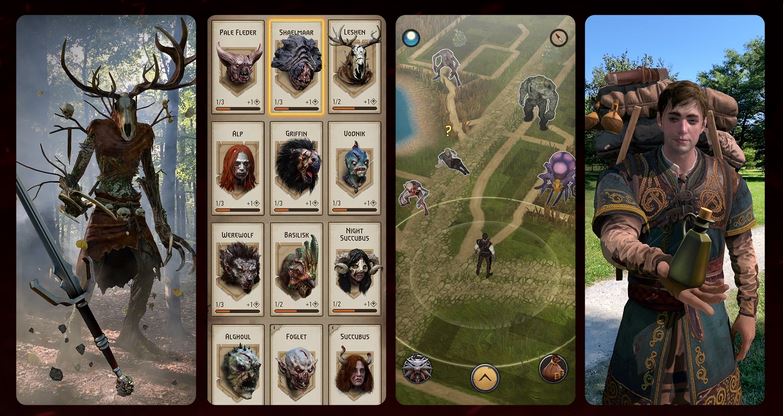 There is no release date for The Witcher: Monster Slayer as yet, but hopefully it will be released when restrictions in Australia have eased a bit! We will keep you updated on this title and hopefully people will be tossing coins at you in no time!