Borderlands 3 is well-known for being over-the-top, wild, and abundant of amazing gameplay. Now, Gearbox Software and 2K have revealed at PAX Online that the insanity is coming to next-gen for FREE with EVEN MORE content.
Following the game's one-year anniversary, it will be getting a significant update including support for the Xbox Series X and PlayStation 5, a new skill tree for each Vault Hunter, additional co-op features, and new DLC content. Gearbox Software also mentioned crossplay will be coming to Borderlands 3 with news to come in 2021.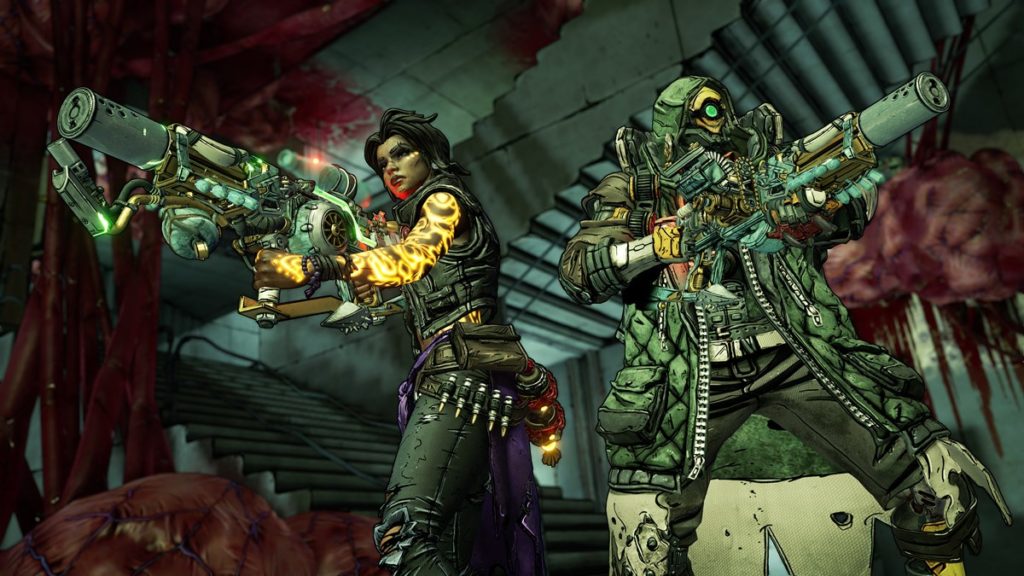 Vault Hunters who have Borderlands 3 on PlayStation 4 or Xbox One will get a free upgrade to the next-gen version. This will apply to all saves and DLC content you have already purchased – FANTASTIC!
The new PlayStation 5 and Xbox Series X upgrade will play at 60 frames per second at 4K resolution in single-player. The update will also come with four-player split-screen co-op, meaning you can pick up and play with your friend with your other online mates. Gearbox Software has also thrown in vertical split-screen for those who prefer it over horizontal.
New DLC content will unfortunately not be a part of the now complete year one Season Pass. However, upcoming DLC includes a brand new game mode and a full skill tree for each Vault Hunter including new Action Skills.
During their PAX Online showcase, Gearbox Software showed FL4K's new Trapper skill tree which plays like a tank or defence character. Their new Action Skill, Gravity Snare, is a throwable trap which launches enemies into the air and slams them down like Charizard's Seismic Toss.
The PAX Online presentation also gave us a sneak at FL4K's new pet: a Hyperion Loaderbot. The Loaderbot pal can be skilled-up as a ranged attacker, a brutal close-combat force, or an all-out incendiary damage dealer.
All these outlandish Borderlands 3 news accompanied a brand new launch trailer for Psycho Krieg and the Fantastic Fustercluck DLC content.
More information on the other illustrious Vault Hunter's new skill trees and additional DLC content will come in the near future, including that sweet, sweet crossplay information. Get all your gaming news first, here on Checkpoint Gaming and our social channels.