A new world for Oculus
Fresh off the recent Facebook Connect and after several leaks, the Oculus Quest 2 has finally been confirmed. With it, comes some sweet specs, a solid pricetag and even some exciting features planned in the pipeline for the Oculus platform.
Here we have it: the Oculus Quest 2 will come in an all-white skin. It comes with a Qualcomm Snapdragon XR2 Platform processor and 6GB of memory so that your wireless VR adventures can be more powered than ever. The hardware also boasts more ergonomic controllers, longer battery life and will be lighter in weight. Hooray to less weight on the ol' noggin! Once more, the Oculus Quest 2 will also be compatible with all the Rift library of games, with the use of the separate Oculus Link cable.
Enough faffing, the Oculus Quest 2 is also going to be quite affordable, serving at just $479AUD for the 64GB version and $639 for the 256GB. That's almost $200 price cut lower than the original, but quite beloved, version of the current Quest. Prices will naturally stack up when you consider the viable option of a Link cable and other optional accessories but that's still quite the deal. If you're eager to get your hands on the tasty new VR device you won't have to wait long either. Preorders are open now, with it expected to ship October 14th!
Oculus Quest and its platform updates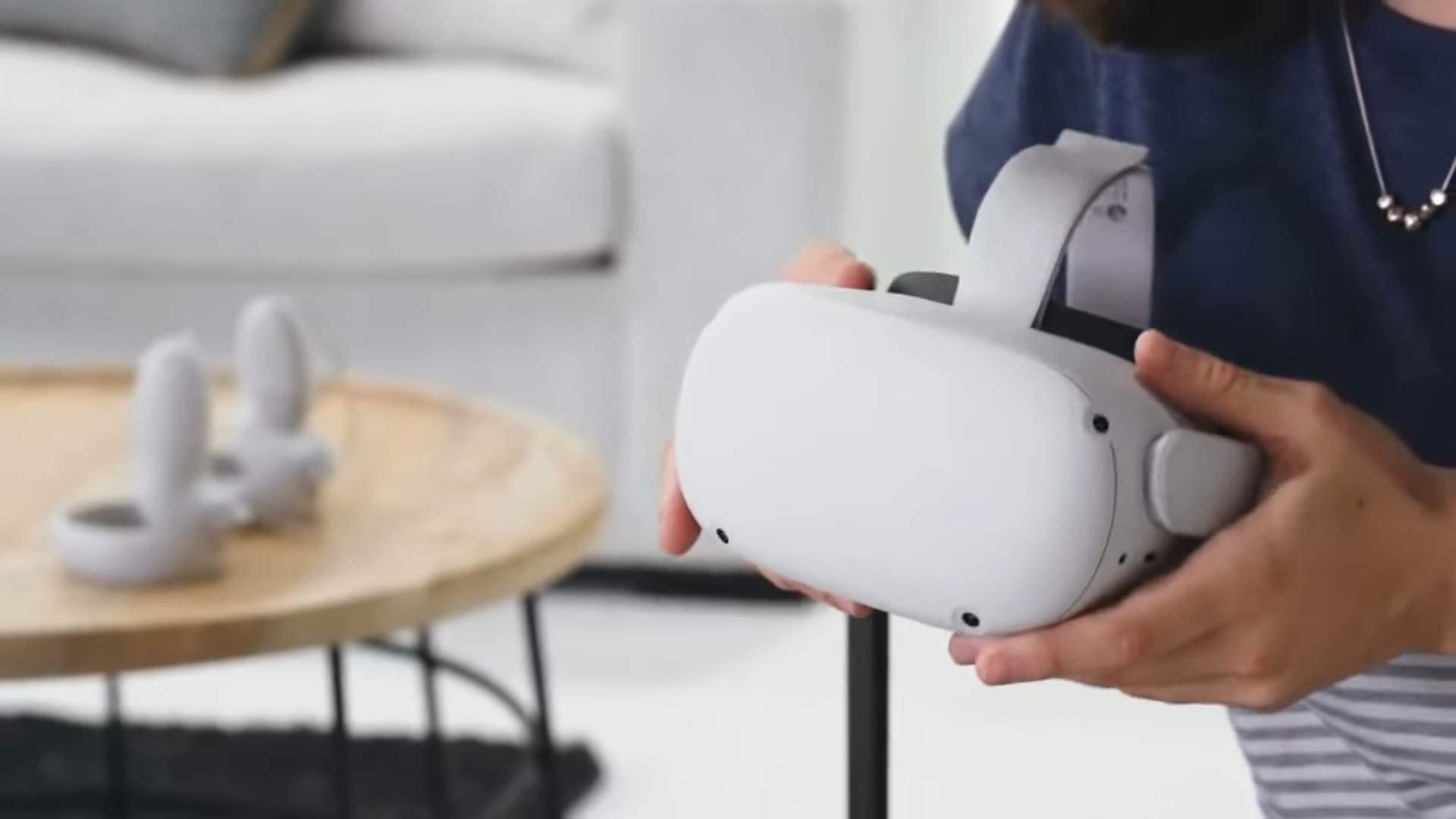 We also received a boatload of game updates regarding the vast Oculus platform in this Facebook Connect. This included updates on two Ubisoft VR games, one set in the Assassin's Creed universe and the other in Splinter Cell's. Jurassic World Aftermath and Medal of Honor: Above and Beyond, also got a look while we learned of a new Beat Saber update that will feature a music pack of K-Pop band BTS. Get dancing and slicing some beats once more! To entice players to get more out of their game, challenges have also been introduced. This can be used to create mini tournaments among your friends, or for developers, find ways to implement weekly in-game feat challenges for your players. This is available now on the Quest and will be on the Quest 2 at launch.
We have also seen more of Oculus' plans to make Facebook a large part of the platform come to fruition. Facebook's Messenger app will also be coming to the VR device in the coming months. Filling out the social spectrum, users will also be able to create their very own avatars for the device, because why not?
Showing Oculus plans on being holistic about their platform, they also introduced Oculus Move on the fitness side of things. This is a system-level fitness tracker where players can keep track of the calories burnt, time spent physically active in the headset and other stats. It'll drop sometime later this year.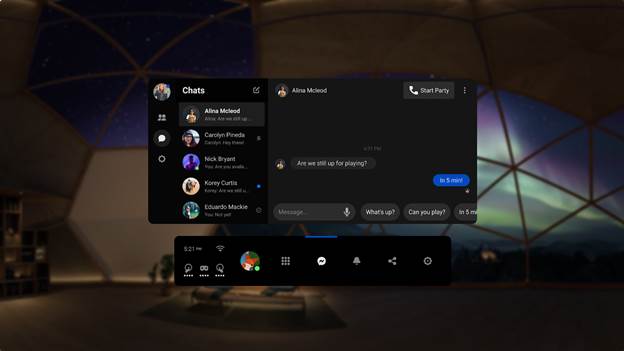 With new functions for businesses and offices all within the Oculus platform I haven't even begun to scratch the surface on everything on the road ahead for the VR ecosystem. For more info the best place to go is the Oculus blog. Are you keen on picking up an Oculus Quest 2?