Last year, developer Human Head Studios closed down, and were subsequently purchased and renamed to Roundhouse Studios by Bethesda. A result of the buyout was that Human Head did not finish working on Rune 2, their final game as a studio, published by Ragnarok. Ragnarok ended up filing a lawsuit against Human Head for "intentional sabotage" of Rune 2. The lawsuit has recently been amended to include ZeniMax Media and Bethesda Softworks as well.
In the lawsuit, Ragnarok alleges that Human Head abandoned Rune 2 on launch day, and refused to provide the code and assets for another studio to take over post-launch duties. This led to a rather rocky release, mired by bugs and a sense of feeling unfinished. Part of the lawsuit alleges that Bethesda aimed to sabotage Rune 2 so that it would not compete with their Elder Scrolls franchise.
"They refused to give us the source code that was our property, to be able to update and fix the game for the community," says Ragnarok general counsel Sam Goldberg in an interview with PC Gamer earlier this year. "So not only do they abandon us—full stop, full abandonment, total stab in the back—I mean, again, who does that? But then we don't even have our property, the source code, to be able to update the game."
"In an act of utter bad faith and contractual breach of confidentiality requirements, Human Head secretly provided Bethesda and Zenimax with 'keys' that permitted it to play a confidential, pre-release version of Rune 2. This enabled Bethesda and Zenimax to see for themselves the threat that Rune 2 posed to their hit franchise, Skyrim/Elder Scrolls. Plaintiffs were never informed of this betrayal," the lawsuit states. "Two weeks prior to launch of Rune 2, Zenimax secretly formed a new subsidiary, Roundhouse Studios LLC ('Roundhouse'), and used that company to purchase all of Human Head's equipment and take over its leases. That equipment contained Plaintiffs' trade secrets, the source code and materials for Rune 2 and Oblivion Song. In that same time frame, in order to complete a de facto merger, Zenimax arranged to have all employees dismissed from Human Head and hired by ZeniMax."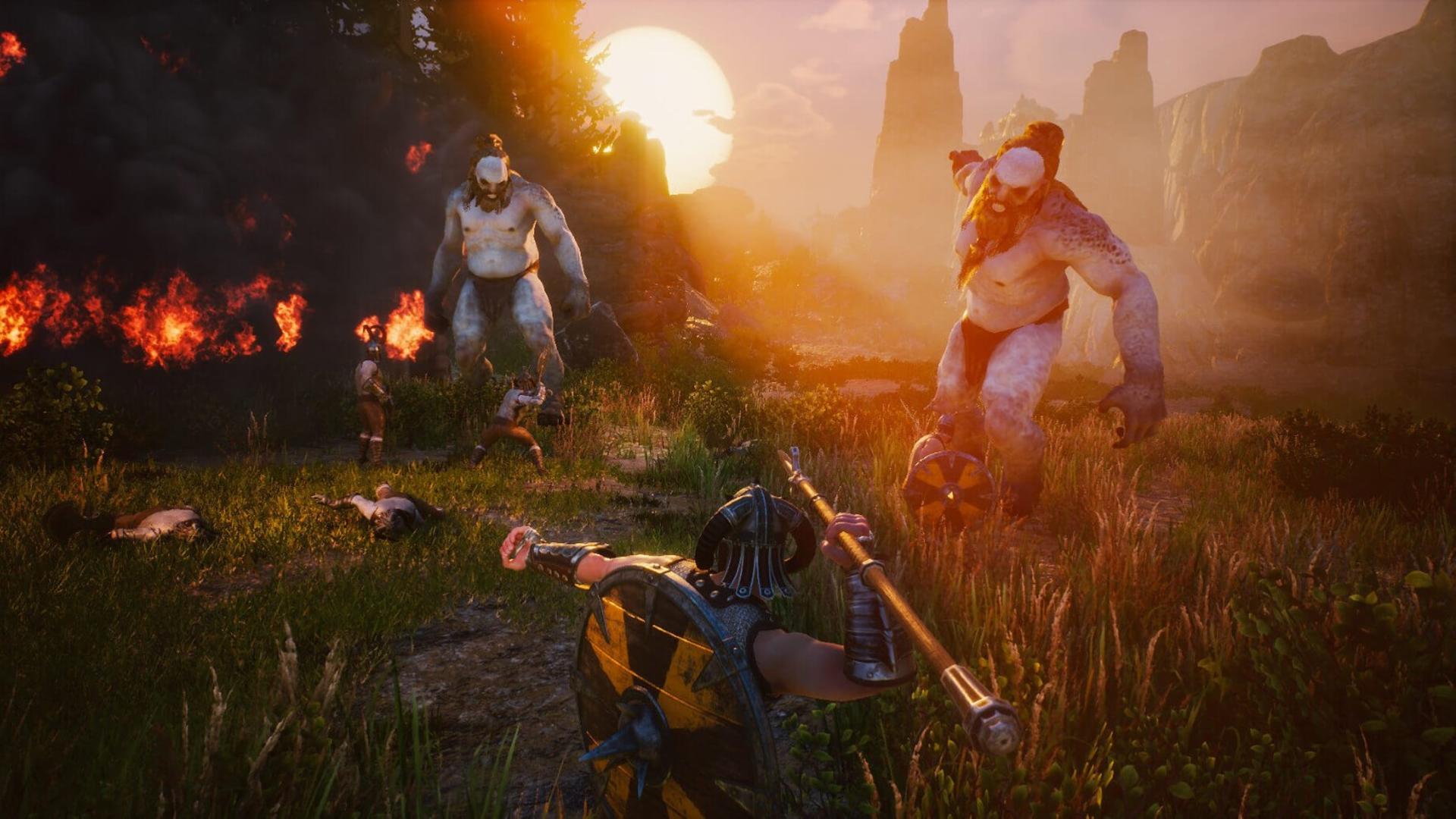 Ragnarok is seeking compensatory damages of "no less than $100 million,". In addition, they also seek restitution for development costs, punitive damages, attorneys fees, and other associated penalties. ZeniMax Media and Bethesda are yet to respond to the lawsuit.
Despite its rocky launch, Ragnarok is seeking to give Rune 2 a fresh start later this year. An updated version, called Rune 2: Decapitation Edition, is set to release on November 13, featuring tons of gameplay and narrative overhauls. The game's description on its Steam store page doesn't exactly mince words regarding the publisher's feelings towards Human Head Studios. "Abandoned and sabotaged by the original developers, RUNE II was left in a state of disarray", it reads. "Raised from the ashes by Studio 369, the game has now emerged for a Steam launch as a re-envisioned story of betrayal, rebirth and revenge. Severing that old human head has freed RUNE II and it is now a glorious Viking adventure."
Ragnarok clearly suffered from Human Head's closure following the launch of Rune 2. However, studio was undergoing some pretty substantial financial problems at the time, and may have ended up closing anyway. Furthermore, alleging that Bethesda wanted to cripple Rune 2 so that it does not compete with a game released in 2011 is kind of a long bow to draw, regardless of how many times Bethesda re-releases Skyrim. It is clear that Ragnarok has some pretty strong feelings on this matter. We will have to wait and see how this lawsuit eventually plays out.