Anticipated looter-shooter Outriders has been delayed to February 2021, according to their release date announce trailer and a post from Square Enix on their blog.
"It had been our full intention to deliver Outriders to you within the Holiday 2020 season. COVID-19 has certainly affected our operations over the past months, but the teams have all worked extremely hard to adapt to changing circumstances. While the core game is now in a largely complete state, our testing operations were unfortunately among the most affected by the work-process-restructuring caused by the novel coronavirus. To that end, we need a bit more time to get it right and ensure that the Outriders experience will be as smooth and issue-free as it possibly can be when we launch. It is our utmost priority to give you the best and most complete Outriders experience possible, at all costs."
In better news, they did confirm that Smart Delivery between Xbox One and Xbox Series X/S will be included, along with free upgrade between PS4 and PS5. On top of that, they confirmed that cross-play will be possible between all platforms, letting you play the full game with your friends and other players, no matter what system they're on.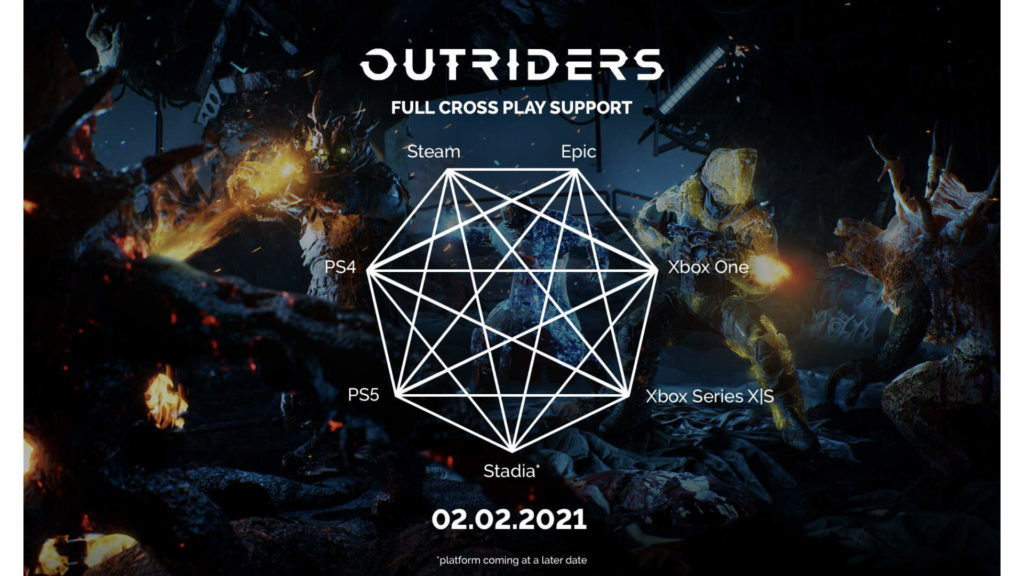 The developers have also said they will be doing another Outriders Broadcast, the fourth one in the series, sometime in November.
Outriders will be officially releasing on February 2, 2021 on on PlayStation 5, Xbox Series X|S, PS4, Xbox One and PC (Steam & Epic). It will also still be releasing on Stadia later in 2021.