Spiders' 2019 fantasy RPG Greedfall has done rather well for itself, selling over one million units in less than a year. To celebrate the game's success, Focus Home Interactive has announced that it will be publishing an upcoming PlayStation 5 and Xbox Series X port of the game, along an expansion. It is unclear if existing current-gen owners of the game will get the next-gen ports for free.
GreedFall has sold over one million copies worldwide. Thank you so much for making the journey this incredible 💖!

Following our community's feedback, Teer Fradee is now coming to next-gen consoles and getting new additional content. Stay tuned! pic.twitter.com/hM4lcoR5Pn

— GreedFall (@greedfall) November 26, 2020
"Following the success of GreedFall, which sold more than a million copies in less than a year, and considering the enthusiasm of all those who travelled the rich lands of Teer Fradee, NACON and Focus Home Interactive are happy to announce a new partnership aiming to expand the game with new content, as well as a release on PlayStation 5 and Xbox Series S/X", writes the publisher on their blog.
Greedfall is an open-world action-RPG in the mould of Dragon Age or The Witcher. Players control De Sardet, a diplomat travelling to the mysterious island of Teer Fradee seeking a cure for the plague ravaging their land. Despite being somewhat buggy and held back by a comparatively minor budget, it was quite enjoyable. Judging by the news of an expansion, Greedfall seems to have found an audience.
Aside from the announcement of additional content for Greedfall, we don't have much more information about what it will entail. A potential expansion could cover all sorts of topics, from filling in the setting's backstory, providing an epilogue to the main story, or just adding new regions for De Sardet and their companions to explore. With Focus Interactive and NACON's funding, hopefully it will release in a better technical state than the original game.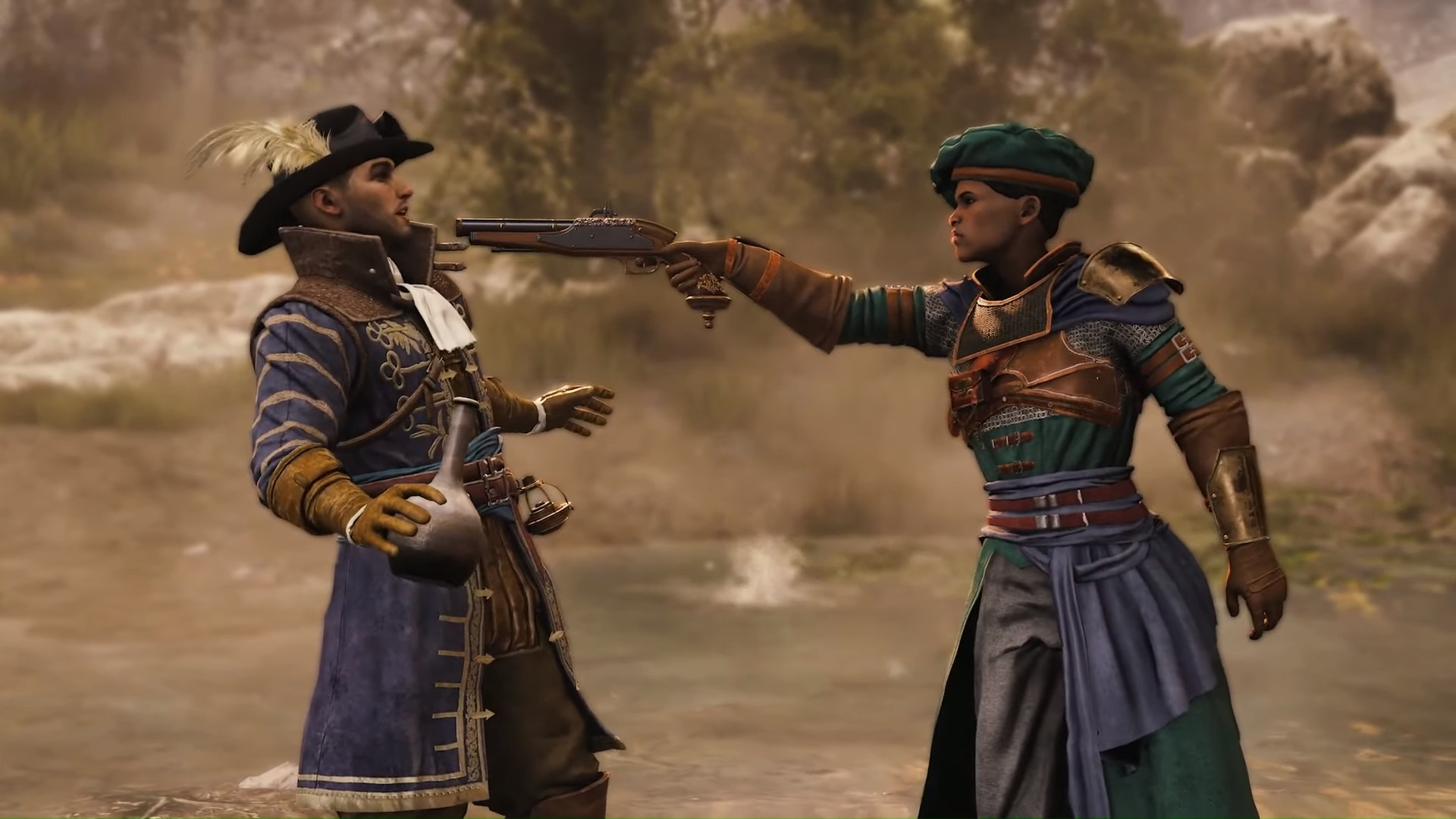 The news of a next-gen version of Greedfall may help tide over fans waiting for Dragon Age 4 to finally release. Fingers crossed that existing current-gen owners of the game will not have to purchase it again next time around. We are likely to get more information, including release date news, sometime next year.