February is usually a time when Aussies get back into the swing of "normal" life after the New Years period so therefore free games are a very welcome treat! Here are all the free games for PS Plus, Xbox Games with Gold, Humble, Epic and Twitch/Amazon Prime Gaming subscribers. Buckle yourself in for an awesome month of freebies!
Destruction All Stars (PS5 only)
Originally meant to be a PS5 launch title, Sony decided to announced in October of last year that they would be making this title a free PS Plus game in Feb on 2021. It is a vehicular combat online multiplayer game where players choose one of sixteen different "heroes" that each have their own unique hero vehicle.
Control Ultimate Edition (PS5 and PS4)
We ranked this third person shooter/action-adventure/thriller as one of our top games of 2019 and for good reason. Not only is it gorgeous but, as we commented in our review, it lands "somewhere between Inception and Twin Peaks, the imagery is stunning and the solid voice acting is aided by writing that is nuanced and smart." The Ultimate Edition also includes all the DLCs, so if you're a fan of Remedy's Alan Wake you're in for an extra treat with this edition! 

Concrete Genie (PS4 only)
Play as Ash, a bullied teen who lives in the colourless seaside town of Denska. When Ash finds a magical paintbrush he uses its magical abilities to colour his hometown and befriend the cheeky Genies he creates throughout his journey.
Resident Evil (Available Feb 1st – Feb 28th)
The classic game that started the franchise, this is the 2002 remaster of the survival horror game originally released in 1996. Play as a member of a special forces team that are investigating a series of murders in Racoon City. Most of the action takes place in a spooky mansion where the undead are waiting for you….
Dandara: Trials of Fear Edition (Available Feb 16th – March 15th) 
A 2D metroidvania action platformer that sees players inhabit Salt, a world on the brink of destruction. Gameplay sees you playing with gravity as you jump across floors, walls and ceilings whilst uncovering the mysteries of the world around you.
Gears 5 (Available Feb 1st – Feb 28th) 
The sixth installment in the Gears franchise, it includes PVP and PVE modes along with a three-player campaign co-op. This edition is also optimised for Xbox X and Series S.
Indiana Jones and the Emperor's Tomb (Available Feb 1st – Feb 15th)
As a kid, Indiana Jones was my idol, mainly because he always got the cute girl. In this Xbox One game, you play as the legend himself who is trying to find the Heart of the Dragon whilst also battling Nazis.
Lost Planet 2 (Available Feb 16th – Feb 28th) 
A third person shooter from 2010 and the sequel to Lost Planet Extreme Condition. Players find themselves in the middle of a war for thermal energy, with an arsenal of amazing weapons to aid in the fight of one of six factions.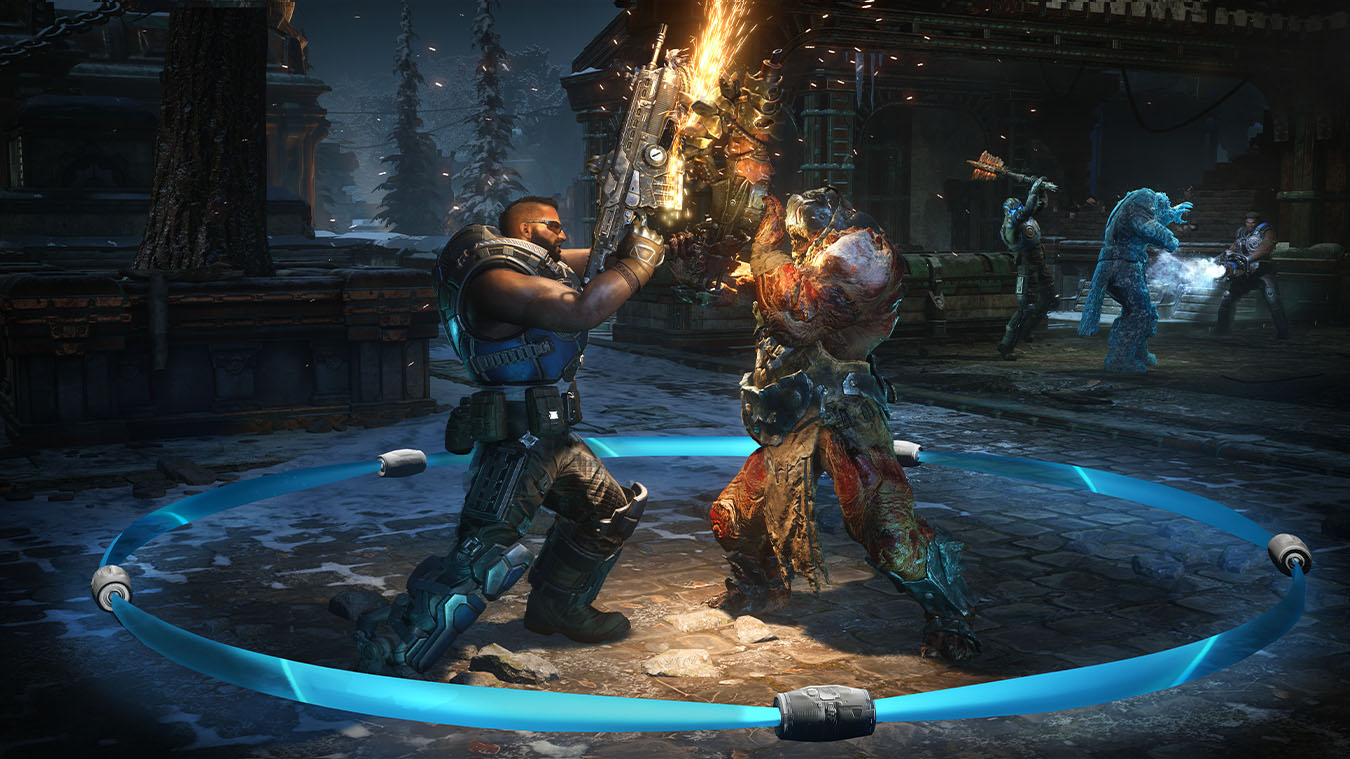 Frost Punk
In this survival strategy game you are the ruler of the last city on earth. You need to make the right decisions that will help your society survive whilst also trying to maintain your moral compass in this choices matters city builder.
Pathfinder: Kingmaker
Inspired by games such as Baldur's Gate and the first two Fallouts, this classic fantasy RPG lets you take over and explore the Stolen Lands and hopefully, becomes their ruler!
Book of Demons
This hack & slash roguelike deckbuilder sees you using magic cards as weapons whilst battling 70+ types of different monsters within the darkness of the dungeons under the Old Catherdral.
CryoFall
Master the ability to wield technology, and use agriculture, trading, cybernetics and exploration to your advantage in this survival colony sci-fi multiplayer sim.
Okami HD
This game is super pretty! You play as Amaterasu, the Japanese sun goddess who takes the form of a white wolf. You must destroy Orochi, a demon with eight heads who turned the world of Nippon into a disaster zone.
Eliza
A visual novel that centers around an AI counseling program and delves into the stories behind the people who created it and use it.
Shenzhen I/O
A programming game that lets the player build circuits and write code whilst getting to know your colleagues at Shenzhen and playing solataire when you need a break from engineering.
Project Warlock
Fans of old school FPS rejoice! Project Warlock is a retro pixel indie with all the blood and gore of classic games of the genre such as Doom and Wolfenstein. 60 levels of non stop shooting and killing await you in this nostalgic 2018 game.
The Hex
This 2D story rich mystery sees you play as six patrons of The Six Pint Inn. One is planning a murder and it is up to you to find out who that person is.
Warstone TD
Warstone is a Tower Defense game, with RPG, Strategy, and even city building elements. Detailed Hi-res graphics and beautiful illustrations combine with a deep storyline to draw you into the world.
Underhero
An RPG-platformer where the hero has been defeated and you play as the assistant of the evil king who decides to become the new hero. Battle a bunch of weird and wacky bosses to reach your evil boss, Mr Stitches.
Night Call
As a Parisian cab driver you play a lot of different roles for your passengers. The main gift you have is getting them to open up to you and when a serial killer is on the loose, it's a pretty nifty skill to have in this indie visual novel.
Dandara: Trials of Fear Edition (Available now – 5th of Feb) 
A 2D metroidvania action platformer that sees players inhabit Salt, a world on the brink of destruction. Gameplay sees you playing with gravity as you jump across floors, walls and ceilings whilst uncovering the mysteries of the world around you.
For the King (Available 5th of Feb – 12th of Feb)
Combines rougelike, RPG and strategic elements in either a single or multiplayer romp around many realms after the king's death leaves the once peaceful city of Fahrul in chaos.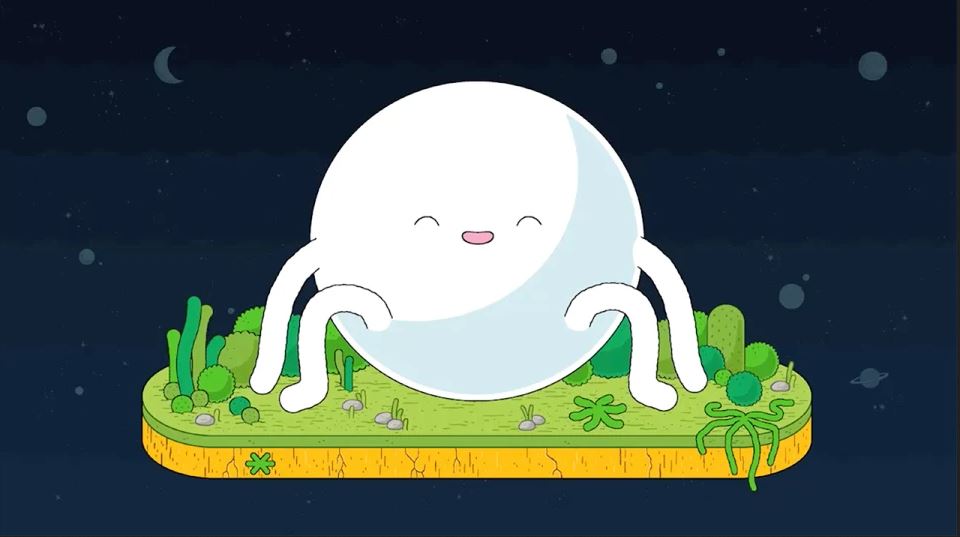 Table Manners
Physics and dating? This game combines the two! You have to try to control your hand that has a total life of it's own whilst on a date. Can you pour that glass of wine without getting it all over your date? Test out your skills and see!
Stealth Bastard Deluxe
For lovers of all things stealthy sneak your little goggled dude through 80 levels of platforming and puzzles.
Spinch
Psychedelic art styled 2D sidescrolling platformer where you play as Spinch, a "hyper agile organism" who is searching for their missing children.
Monster Prom: Hotseat Edition
Can you seduce one of your ghouly classmates in time to have a date for prom? This multiplayer dating sim challenges you to find your perfect match with comedic outcomes.
Swimsanity!
Battle massive underwater sea creatures in this action co-op indie using unique weapons and power-ups.
Yowzer, that be a lot of free games! Feb has just begun so make sure to get all the free games you can before the end of the month!