One of Sony's PlayStation 5 launch titles, Destruction AllStars has been delayed. The multiplayer vehicular combat game was announced as a PS5 title during Sony's big "Future of gaming" showcase back in June. Instead of launching on November 12th, Destruction AllStars will be coming to PlayStation Plus in February and will therefore be free to play for PS Plus subscribers.
Update: Destruction AllStars for PS5 is moving to February, as part of PlayStation Plus.

Full details: https://t.co/ssBLOeXK9p pic.twitter.com/kgY3GqcwaA

— PlayStation (@PlayStation) October 26, 2020
Pete Smith, the Director of Product Development for Sony, made the official announcement via the PlayStation Blog. Usually games are delayed due to devs needing more time to fine tune gameplay elements. Smith didn't say this was an issue, the main reason was the PS Plus decision. It's confusing as to why they have to wait until February if the game is possibly ready to play? Why not make it a PS Plus title as a special bonus for PS5 players?
Well, it could be due to the PS Plus Collection, which is available at launch for PS5 owners. This collection includes 18 PS4 era games such as God Of War, Uncharted 4, Days Gone and Monster Hunter World. These are free to download and play straight away. If AllStars launches in November players have so many other PS Plus games to keep them busy, they may not be as excited about AllStars.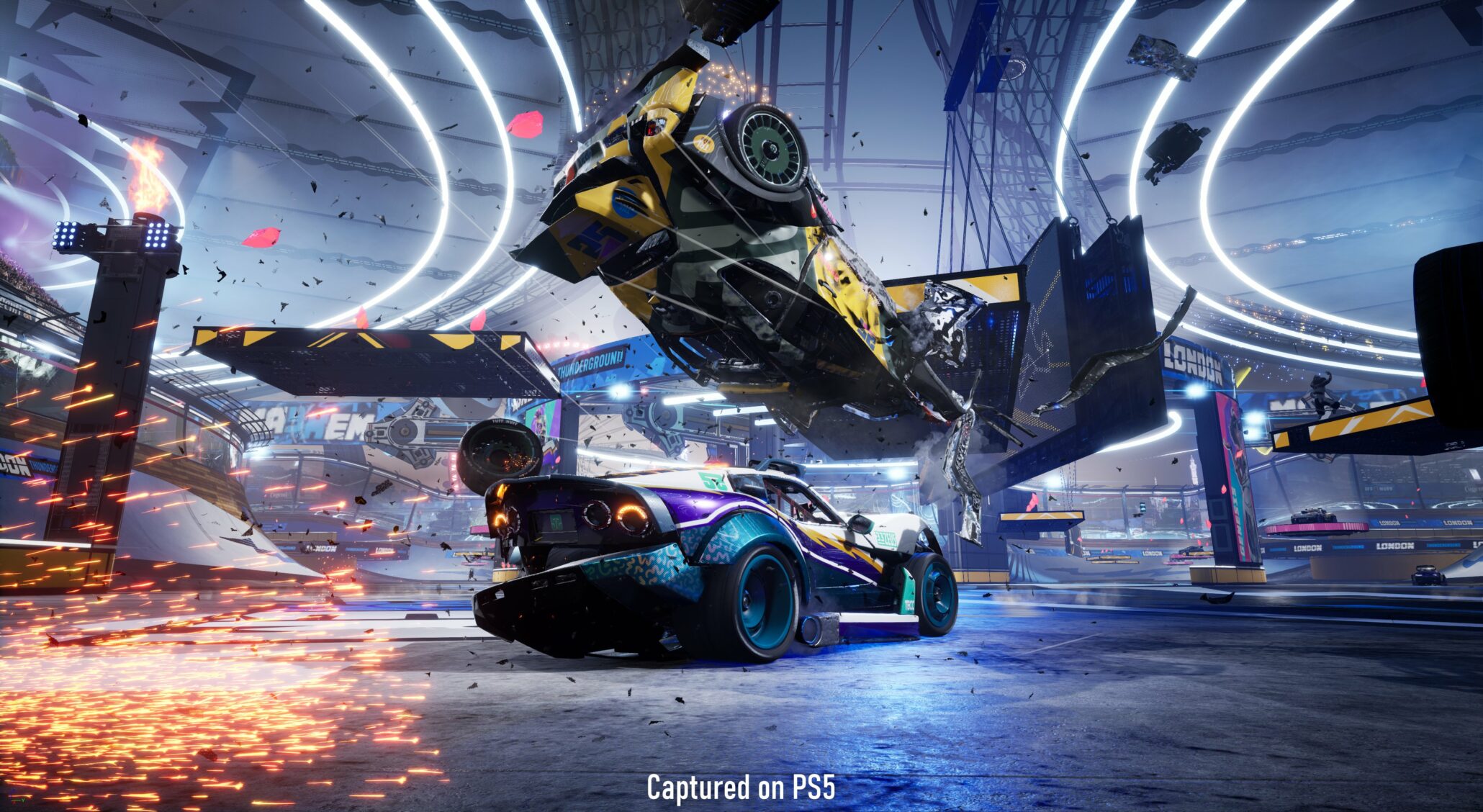 So, why move the title to PS Plus? This is what Smith had to say about this decision: "Destruction AllStars is a multiplayer game that's at its best when you're competing with gamers online from all around the world. We want as many people as possible to experience the mayhem on PS5, and what better way to do that than to provide the game to our PlayStation Plus members?" 
With the emphasis on PS Plus, it seems that PlayStation really wants this title to be a popular multiplayer FTP title in the same realm as Fall Guys and Rocket League. Fall Guys was also released straight onto PS Plus and became the most downloaded PS Plus title ever. Therefore, it seems very likely this is what PlayStation are aiming for. This change will obviously impact those that have pre-ordered the title. PlayStation confirmed today that all pre-orders will be completely refunded.
Smith announced that next week PlayStation will release a "brand-new trailer and more details on the game, so you'll know exactly what to expect when you download it in February." We will keep you up to date on all things Destruction AllStars until it is released on PS5 in February 2021.