Developer Croteam have dropped some surprise updates for two Serious Sam titles on Steam. Developed with modder Nathan Brown, AKA DwK, an update for the second game introduces new weapons, dual wielding and 12 new multiplayer maps, among other improvements. Serious Sam 4 has also seen a significant update to its level editor, as well as the addition of Steam Workshop support. These additions commemorate the 20th anniversary since 2001's original Serious Sam.
"Bet you didn't see this one coming! But here it is anyway", reads the update description of the Serious Sam 2 update on the game's Steam Store page. "It's been five billion years since the last proper update for Serious Sam 2. In the meantime, we have released a bunch of games, but Serious Sam 2 was always creeping in the darkest corners of our minds. So much so that when the ol' Nate, aka Nathan Brown, aka DwK, mentioned how he'd love to give Serious Sam 2 another chance, we jumped right onto the hype train."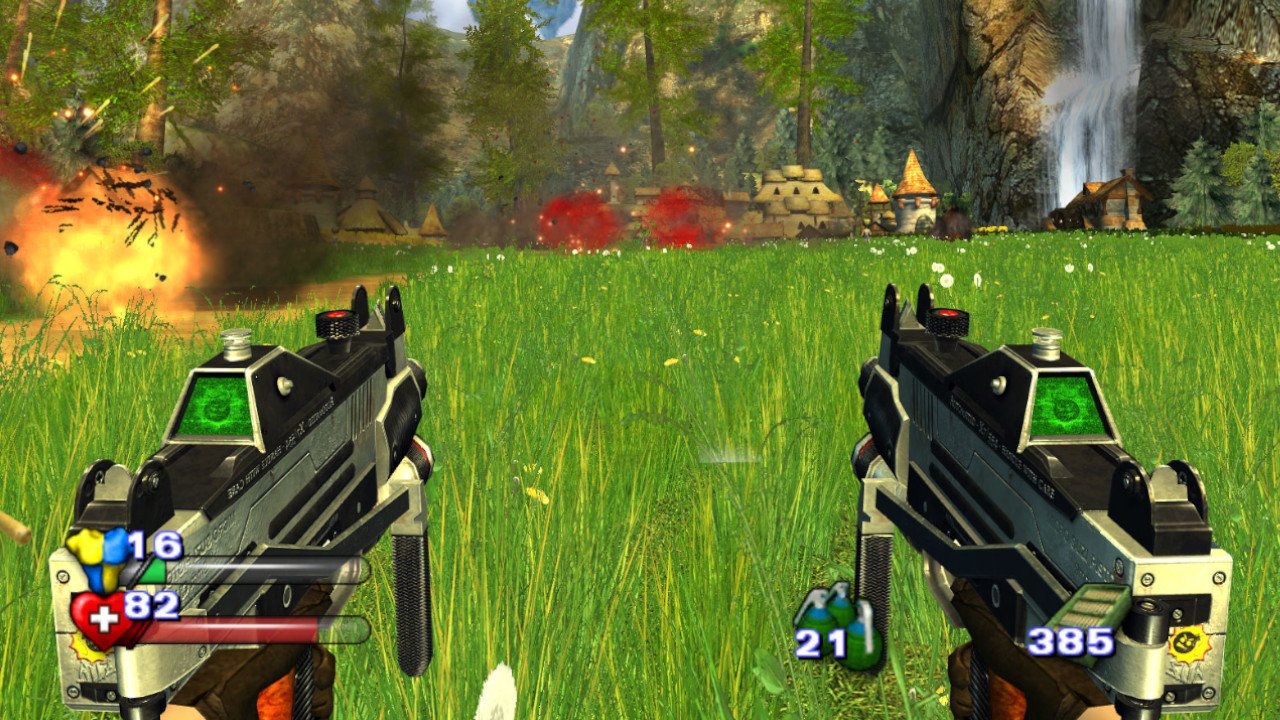 Among the various additions is the BeamGun, inspired by the Ghost Buster gun from the original game's design document. Sam now has several cool new moves, including sprinting, rocket jumping and dual wielding. 12 previously unreleased multiplayer maps are now available, including Yodeller, Stadium, Hole, Desert Temple, and more. A new mechanic called Enemy Multiplier allows players to flood the battlefield with enemy goons if they desire. This is in addition to a multitude of other quality of life improvements, such as improved textures, fonts, and animations, as well as a brand new Enemy, NPC, and Objective radar.
As for Serious Sam 4, it has also seen a raft of improvements and additions. Update 1.08 adds "19 brand new playable characters including the entire AAA team, and all notable NPCs, including the almighty Naughty Nonna!" The most notable overhaul is the update to the Serious Editor, the game's detailed level and cutscene editor. A full breakdown of the various improvements to the Serious Editor can be found here. Serious Sam 4 now also has Steam Workshop support, which is already populated with some impressive community-made content.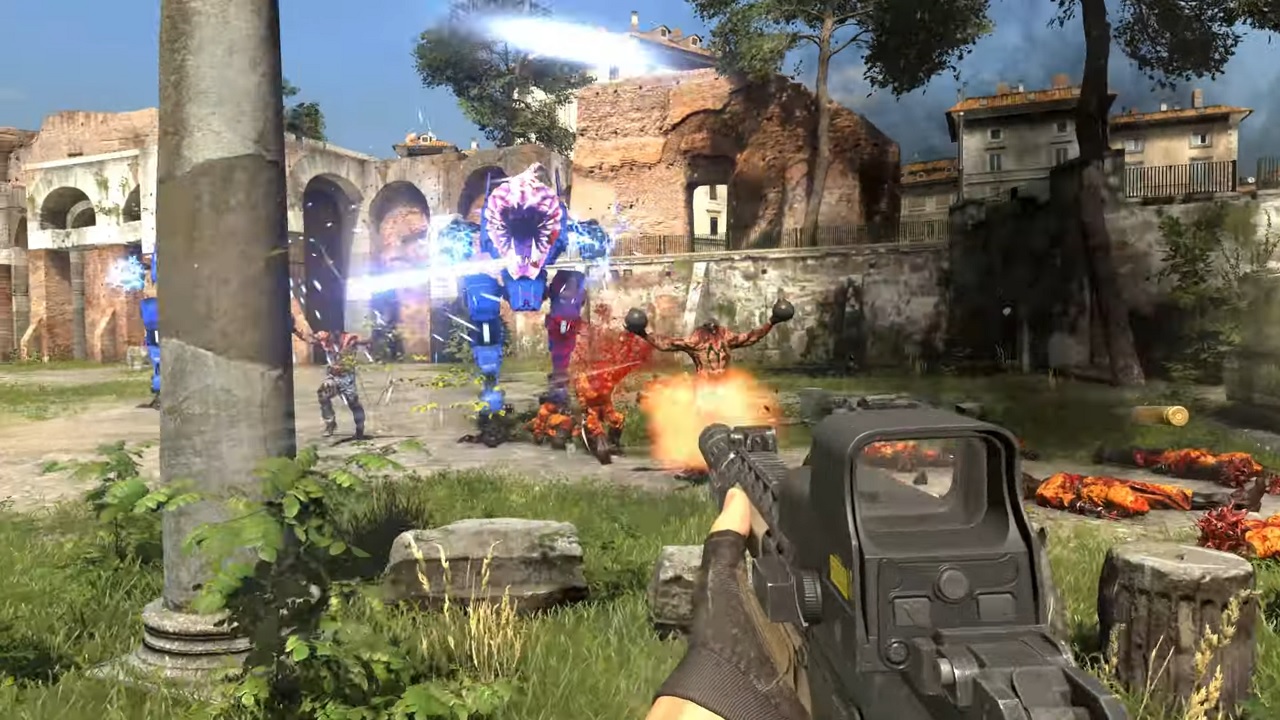 It is great to see Croteam continue to tinker with and support the Serious Sam titles long after release. While the franchise may not have aged very well compared to other shooters of the day, the series' fanbase will be happy to dive back in to experience the new content.