Resolution Games, the team behind some other wonderful VR games over the years, have announced a new cooperative VR fantasy dungeon crawler called Demeo.
The game sees up to four players playing a table-top RPG, with turn-based battles. As you can see from the below trailer, you'll stand around an elaborate dungeon set-up as a sort of board game, collaborating with your friends, strategising and making tactical decisions to clear the area of enemies, complete with dice rolls and and cards that can be played for special attacks. Check it out.
"It's so easy to get lost in the different environments of the game," explained Tommy Palm, CEO of Resolution Games. "Are you sitting around a table playing a board game with friends in your parents' basement? Yes. Are you a hero exploring levels of a dungeon and facing hordes of monsters and traps with your fellowship of warriors? Also yes. It's this combined experience that's so reminiscent of traditional tabletop gaming with friends that makes Demeo such an engaging experience."
The team at Resolution Games have already proven that they are capable of making some incredibly fun multiplayer experiences on VR platforms, including the addictive and fun Cook-Out: A Sandwich Tale, silly party game Acron: Attack of the Squirrels!, competitive shooter Blaston and the unsurprisingly popular Angry Birds VR: Isle of Pigs. In Demeo, up to four players work together as a brave band of heroes, choosing from Guardian, Sorcerer, Assassin and Hunter classes. You have to save the realm from vile corruption that awaits in the catacombs, by rolling the die and combining attacks with ability cards found in treasure chests – like any good tabletop RPG.
"Our goal in creating Demeo was to design a shared gaming adventure for friends to become completely immersed in fantasy worlds, where they can step out of their everyday experiences and find a chance to escape the outside world together," added Palm. "It's very much like an old school game night with friends, but now with a bit of previously impossible wish fulfillment: your thought of 'man, I wish I could be in this game' has actually come true, and it's more incredible than you ever imagined."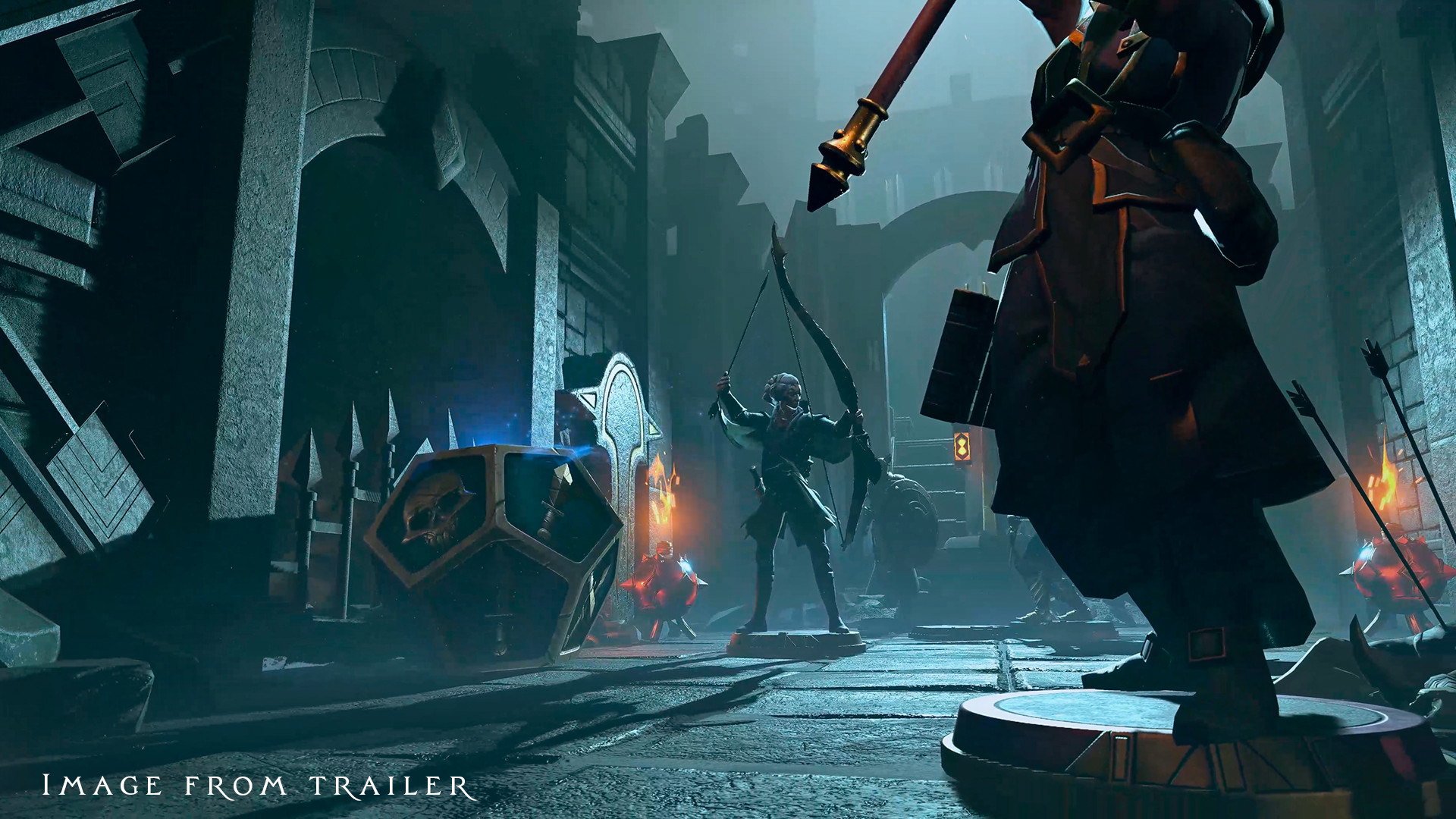 Overall, I get mad Gloomhaven vibes, but in VR, which is awesome in terms of taking a lot less time to set up and pack down. I'd say this style of game is a natural fit for VR, and I can't wait to crawl through dungeons with friends in a new spin on the old-fashioned board game night. Additionally, Demeo is the first title from Resolution Games planned for release on traditional gaming PC devices as a non-VR title, and will be playable cross-platform between PC and VR gamers. This will certainly help friends play together, even if they don't own a VR headset themselves.
Demeo is releasing later this year on Oculus Quest and Rift platforms, as well as Steam for both PC and VR play (you can add to your Steam Wishlist here). For other VR titles, why not check out our VR Corner?