Borderlands 3 fans get pumped! The Director's Cut DLC has just dropped and with it comes a whole bunch of awesome stuff including new cosmetics, challenges and behind the scenes content! It's pretty great to see Borderlands 3 The Director's Cut up and running seeing as it was delayed due to the Texas storms back in March of this year.
Get your favourite weapon ready to tear into a whole new boss; Hemovorous the Invincible is a colossal Varkid raid boss. This dude is pretty much a giant insect and once killed, he drops some pretty cool legendary gear. Also, there's a new interplanetary murder mystery to solve. You will be solving these murders for Ava, who you will be able to contact via Ava's room in Sanctuary. From there you will have to investigate the crime scene, question the witnesses and then track down the killer.
There will also be the first of three new Vault Cards, which are daily and weekly challenges. By completing these challenges you earn XP that goes towards your Vault Card Points Level Progress. Once you achieve enough XP you will be rewarded with a chest you can open and receive a reward from. These rewards include unique Legendary gear, lots of new cosmetic items and a brand new item, Diamond Keys.
These keys give you access to a new room, The Diamond Armory. The Armory has three sections – shields, guns and grenades and the multiplier next to each selection lets you know how many of each you can choose from. When the five minutes is up, the Armory will be locked until you unlock it again with another Diamond Key.
There is also new behind-the-scenes content including deleted scenes, a gallery full of concept art, and a deep dive into the Borderland 3 dev team's favourite bugs from the pre-release of the game. For an additional price, you can also buy Disciples of the Vault cosmetic packs which shows who the Vault Hunters of Borderlands 3 would have become if they'd teamed up with the Children of the Vault. The cosmetic packs, which are character-specific, include a one-of-a-kind Vault Hunter head and matching body. You can then mix and match these with any other custom options from your own collection!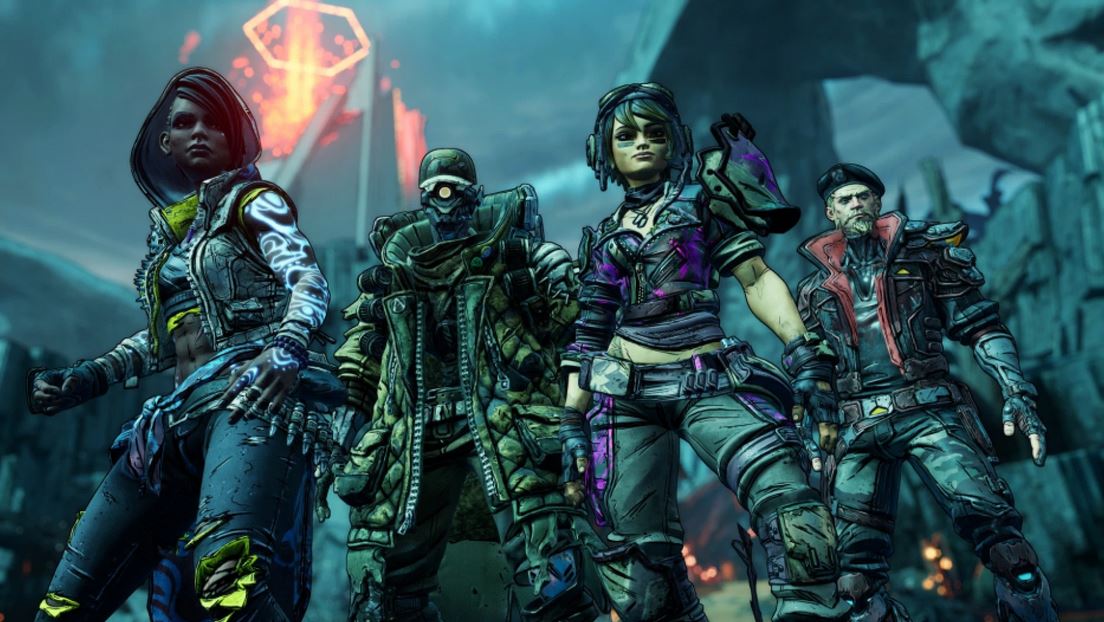 Two new machines have also been added to the base game and are available to all players at no extra cost. The first of these games are Crazy Earl's Reroll which replaces the existing Anointment on a specified item in exchange for some Eridium. Maurice's Black Market Vending Machine is the second addition and it's hidden in a new location each week and offers top-tier Legendary loot.
Borderlands 3 The Director's Cut is available now for players who own the Season Pass 2 or Borderlands 3 Ultimate Edition. Both these editions, along with the base game are available on Xbox One, Xbox Series X|S, PlayStation 4, PlayStation 5, PC and Mac.