The Castlevania Netflix series, which was the streaming website's very first original animated series, began in 2017 and so far spans three seasons. Netflix has announced the show's fourth and final season will be aired on May 13th with a small teaser. Additionally, Deadline has reported that Netflix is looking to create a brand new series set in the Castlevania universe, starring a brand new cast of characters.
This is where it all started. The final season of Castlevania arrives May 13. pic.twitter.com/sLqWjJxjoA

— NX (@NXOnNetflix) April 16, 2021
Netflix's Castlevania series seasons 1 and 2 followed the tragic story of Vlad 'Dracula' Tepes's crusade against the human race after they burn his wife Lisa as a witch. The vampire slayer Trevor Belmont (Richard Armitage), Dracul's son Alucard (James Callis), and the speaker magician Sypha Belnades (Alejandra Reynoso) team up to take him down. Season 3 branched out the narrative to include other vampire factions, and season 4 will presumably wrap up the stories of these characters. With so many other stories and characters in the world of Konami's Castlevania franchise, we can only wonder which of the Belmonts this reported next series will follow.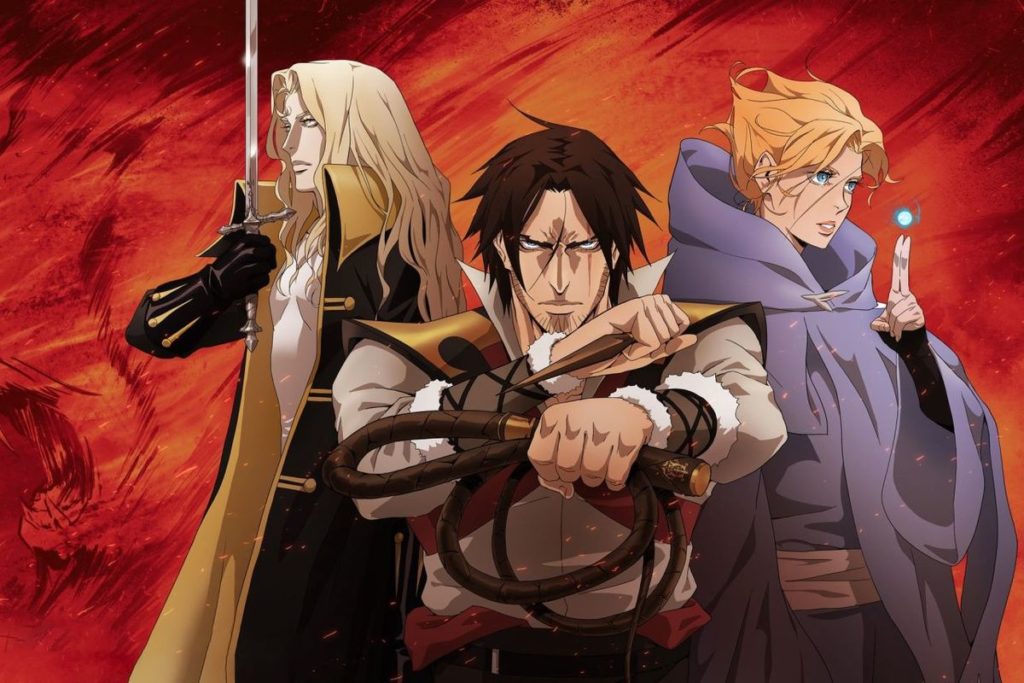 Since it's been so long since a new Castlevania game has come out, it's nice to see that the franchise is still seeing some love.