The well-received Spider-Man: Miles Morales from Insomniac Games continues to impress long after its initial launch in November of last year, with the latest patch adding a cool new tech suit, along with advanced muscle deformation technology.
The update was revealed by Insomniac Games via their Twitter account, alongside some pictures of the new tech suit, which looks like it could have been included in an MCU film if Miles was ever to join the film universe.
Rolling out today, our new #MilesMoralesPS4 #MilesMoralesPS5 update adds the Advanced Tech Suit and includes various fixes. Additionally on PS5 only, the update adds realistic muscle deformation on select suits. pic.twitter.com/1nnSvgJB2P

— Insomniac Games (@insomniacgames) March 30, 2021
This new suit just looks superb, the detail and design of it scream dedication to the craft and source material, which is no surprise considering Insomniac is now responsible for arguably two of the best Spider-Man games to date.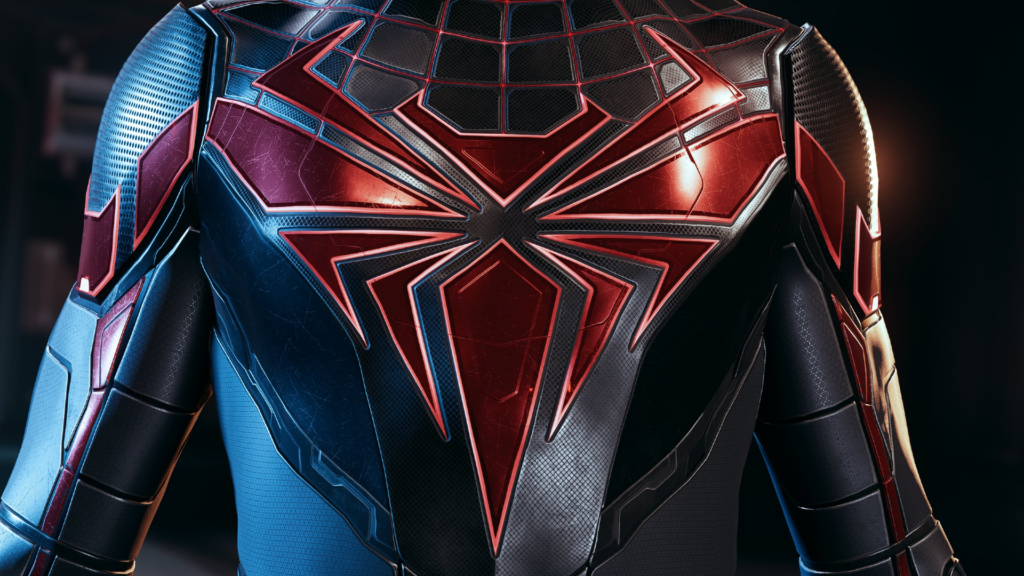 Insomniac stated that this new update not only provides the new suit but will also fix some issues across both platforms. PS5 players though will get an even sweeter addition in the form of new muscle deformation technology for some selected suits, which were not named.
If like me, you are wondering "what exactly is muscle deformation?", Lead Character Technical Director Josh DiCarlo answered this very question on Twitter, see the response below.
We've fully simulated the entire character from the inside-out, using techniques previously only available in film. Every deformation that you see on the surface of the costume is the result of muscle and cloth simulation.

— Josh DiCarlo (@thejoshdicarlo) March 30, 2021
So in a nutshell, it seems that this new feature will allow the suit and the movement of Miles' muscles to work even more in unison and provide another realistic level of detail to an already amazing looking game.
Insomniac has been hard at work lately, not only updating Spider-Man: Miles Morales, but also adding a 60fps mode to the Ratchet and Clank remaster, whilst also gearing up for the launch of their latest game Ratchet & Clank: Rift Apart which is set to release later this year for the PS5.