Ratchet & Clank: Rift Apart is only a few months away from its release on PS5. To help newcomers catch up, the 2016 Ratchet & Clank reimagining has been made free to download and keep until March 31st. Now, Insomniac has gone even further, and announced a substantial performance patch for the nearly 5-year-old game to increase its framerate to 60fps, if you're playing on PS5.
Ratchet & Clank (2016) will be playable in 60 FPS on PS5 after a new update in April! As part of the Play at Home campaign, download the game for free now through 3/31. #RatchetPS4https://t.co/Iw6CMNByFU pic.twitter.com/VEFiW3IMWK

— Insomniac Games (@insomniacgames) March 29, 2021
"Ratchet & Clank (2016) will be playing in 60 FPS on PS5 after a new update in April!" writes developer Insomniac Games on Twitter. The game currently runs at a locked 30fps on PS4, PS4 Pro and PS5. Evidently, the performance boost of the new console (combined with Insomniac's experience working on Rift Apart as a PS5 exclusive) has allowed them to improve the frame rate of the original game.
Back in 2016, Insomniac Games Community Manager James Stevenson explained why Ratchet & Clank would not have any frame rate options on the then-new PS4 Pro. "The game is designed to run at a locked 30 so making frame rate changes was never in the cards. Sorry." Stevenson advised in a NeoGAF post on the subject. "The engine tech was developed on our current stuff first and then we ported it back here."
"Keep in mind, Ratchet was in development way before PS4 Pro was a thing (or at least, one we knew about)," he also stated. "It targeted the original PS4 exclusively and we pushed the system as far as we could. That's a lot of stuff to unwind to suddenly support multiple resolutions / framerates / set-ups, especially if you've using all of the CPU and GPU on the reg PS4."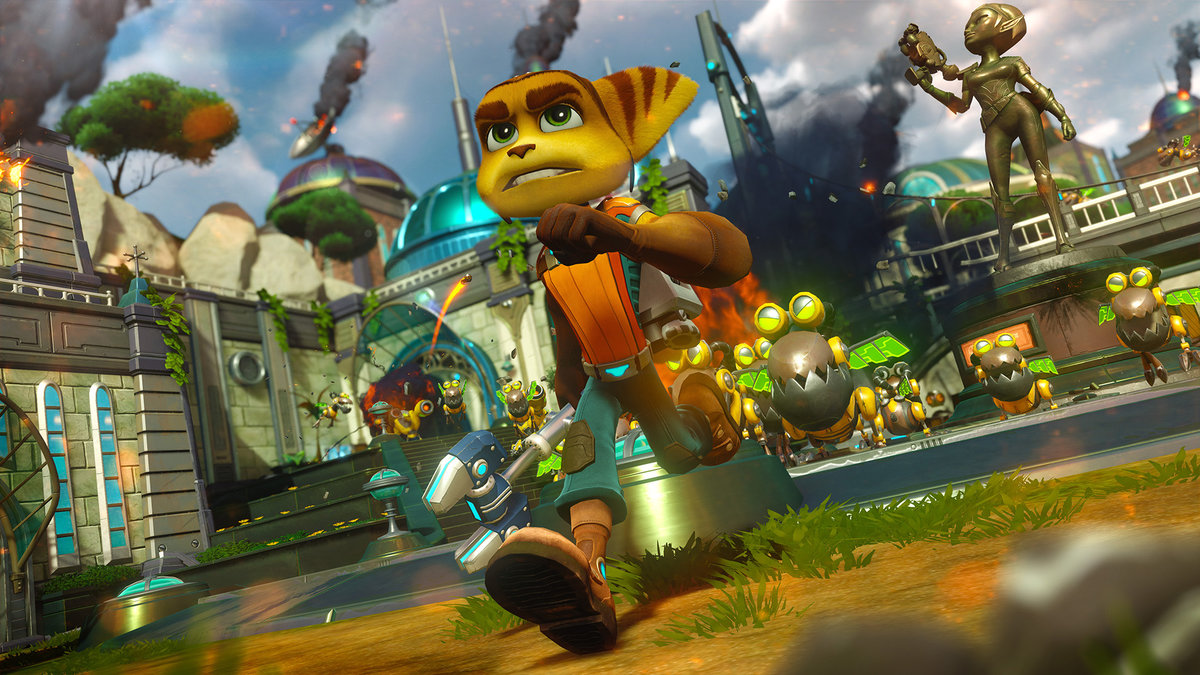 With the game currently being free, even if you are not a PS+ subscriber, it has never been a better time to revisit this classic title. The 60fps update does not have a firm release date other than sometime next month. The upcoming PS5 sequel, Ratchet & Clank: Rift Apart, will come out on June 11th 2021.