Dying Light 2 was first unveiled back in 2018, which seems like forever ago, and since then we have had updates here and there, and release date cancellations. But now, fans have something to really get excited about as a new gameplay trailer gave us much more than we could have hoped for.
Dying Light 2: Stay Human is the official title of the follow up to 2015's Dying Light. The new gameplay trailer giving us more information about the title, and what players can expect to experience. The second entry in the series will take place 15 years after the first title, taking place within the last bastion of civilisation located somewhere within Europe and putting you in the shoes of Aiden Caldwell as he tries to unravel a mystery from his past.
There are three factions within the city all trying to survive the zombie apocalypse. You can either work with or against these three factions, with your choices reported to have an effect on the city and the environments you traverse, changing them based on the choices you make.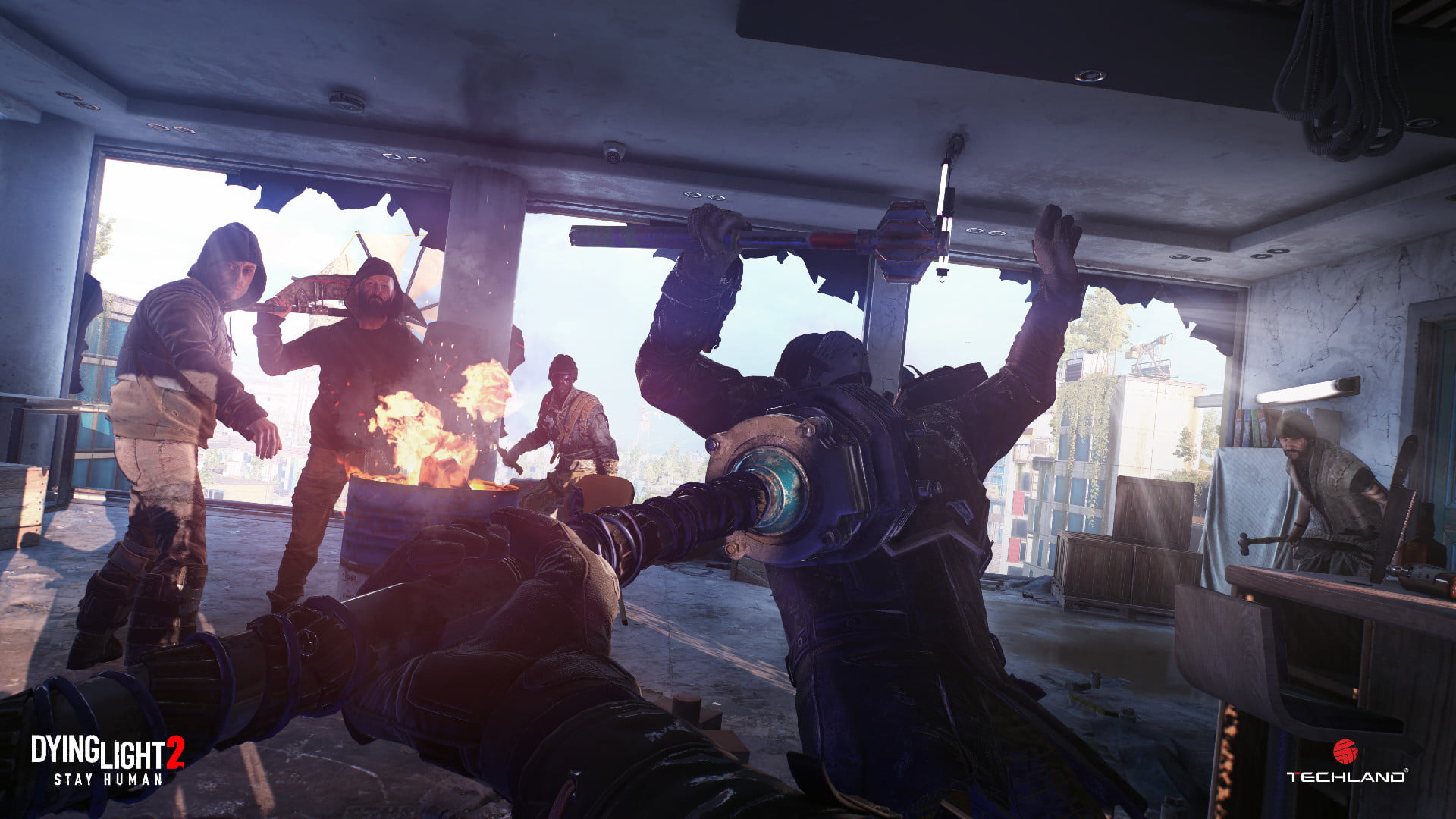 The solid gameplay looks to remain intact from the original, with plenty of parkour action around the streets and on top of buildings, along with the day/night cycle that sees enemies change in aggression and style depending on the time of day, with the night still being the most dangerous time to be out and about. But braving the night will also yield great rewards as the nests of these zombies are less populated, allowing you to sneak in and grab some glorious loot.
Techland has provided an extra treat for fans of the series by releasing Dying Light Platinum Edition, which includes the first game and all subsequent DLC and add ons. You can grab it now on PS4, PC and Xbox One.
Dying Light 2: Stay Human will release worldwide on the 7th of December 2021 for all major home consoles and PC, sorry Switch owners. But at least we have a concrete release date (for now), and it is much sooner than I thought we would see this title due to the troubled development cycle it seems to have experienced.