Eyes to the sky, your favourite battle royale is in the midst of an Invasion! Fortnite Season 7 has landed and it's ready to get players ready for a battle unlike any other on the island.
While Primal shelled the game right back with a new crafting system that rewarded resourcefulness, invasion is taking a more flashy approach with an incredible bonanza of extraterrestrial mayhem. The seventh season has brought a slew of new alien weapons, a flying saucer, and even some familiar crossovers. Watch the trailer for a peek at the new content now available in-game.
The poor Fortnite island can't catch a break, can it? It's sad to see that lovely orange grass leave the map. With the destruction of the spire, it seems Fortnite's Primal era is well and truly over. And what of the fate of The Foundation character? We see them crash into the ocean at the end of the trailer, so time will tell where and when they wash up.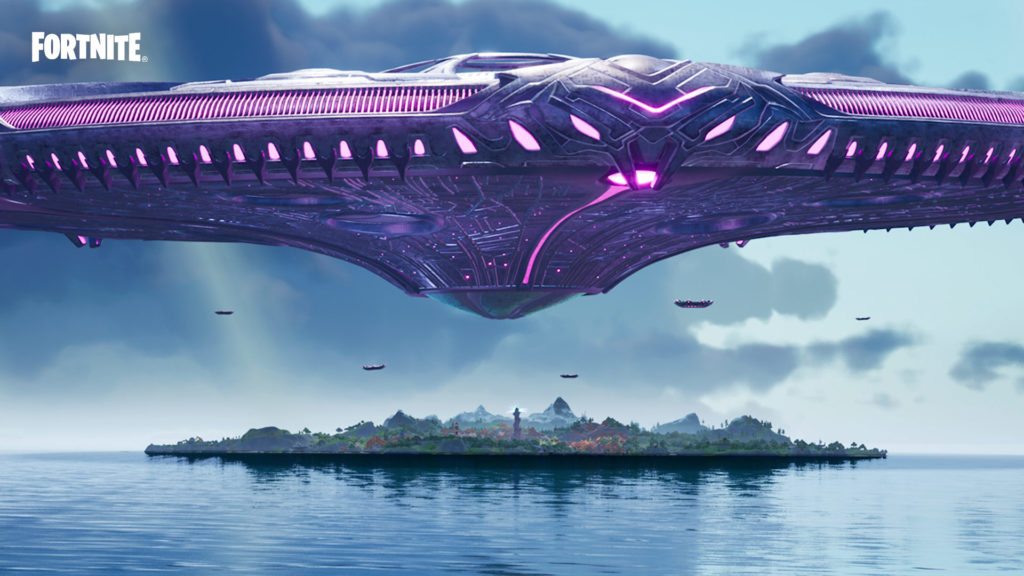 What's new in Fortnite Season 7?
Out with the orange and in with the aliens. This season sees many new points of interest adorn the map between the locations we've come to know. With the mothership obliterating the large central spire, there are now large chunks of the zero-point across the map. Each is surrounded by purple grass and plants. We'll see if this grass spreads and plays into the season narrative.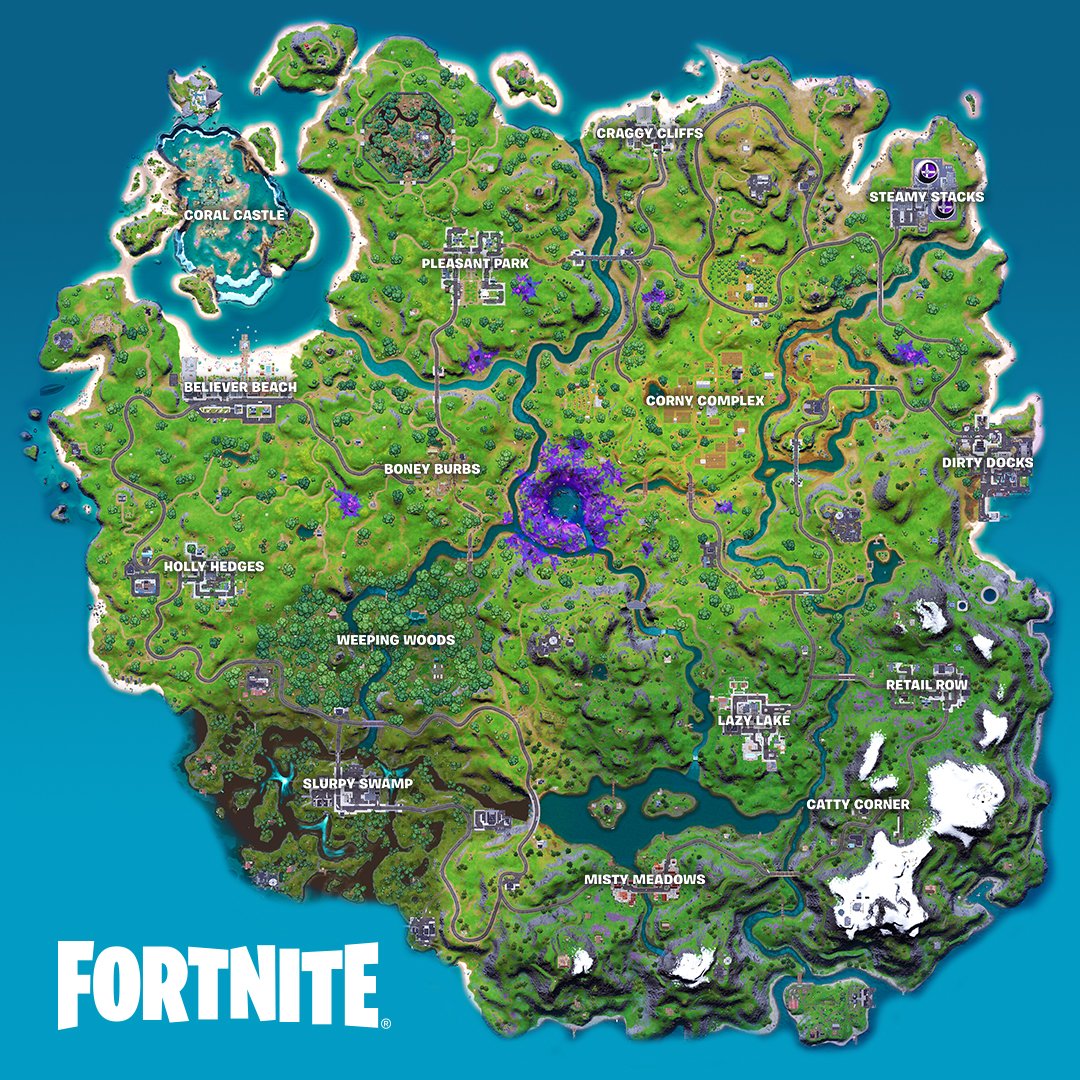 Sweaty Sands has also been renamed Believer Beach. Again, playing into the invasion theme. BYO tinfoil hat. Corny Complex is the place to be if you want the real answers, though. It's home to NPC Doctor Slone, who appears to be the commanding force this season as the aliens arrive on the island.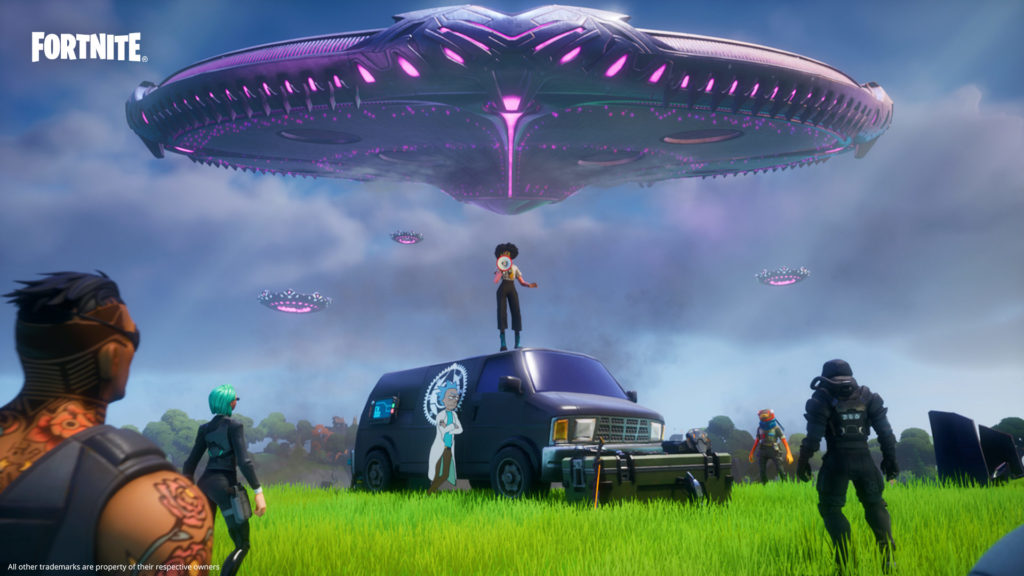 The new weapons replacing the Primal weapon set are Rail Gun, Recon Scanner, Pulse Rifle, and the Kymera Ray Gun. Sadly this means all bows have gone extinct. Having played with the new set, I find them really flashy. The rail gun is super satisfying to use, and while it does pack a punch, there is a phase where anyone in its path can dodge it. Recon Scanner is fun to use. The Pulse Rifle isn't as good as I hoped, but the Ray Gun makes up. It's worth beating up an alien for it.
Since the primal season is over, collecting bones and mechanical parts to upgrade also isn't necessary. Now there are Nuts and Bolts allowing you to upgrade weapons to variants not available from normal loot drops.
If you want to get your hands on the sick new weaponry, visit one of the many satellites around the map. Just beware that the IO guards are back as well. Also, be on the lookout for blue flares on the map. Here you'll find a requisitioned flying saucer, perfect for abducting that victory royale!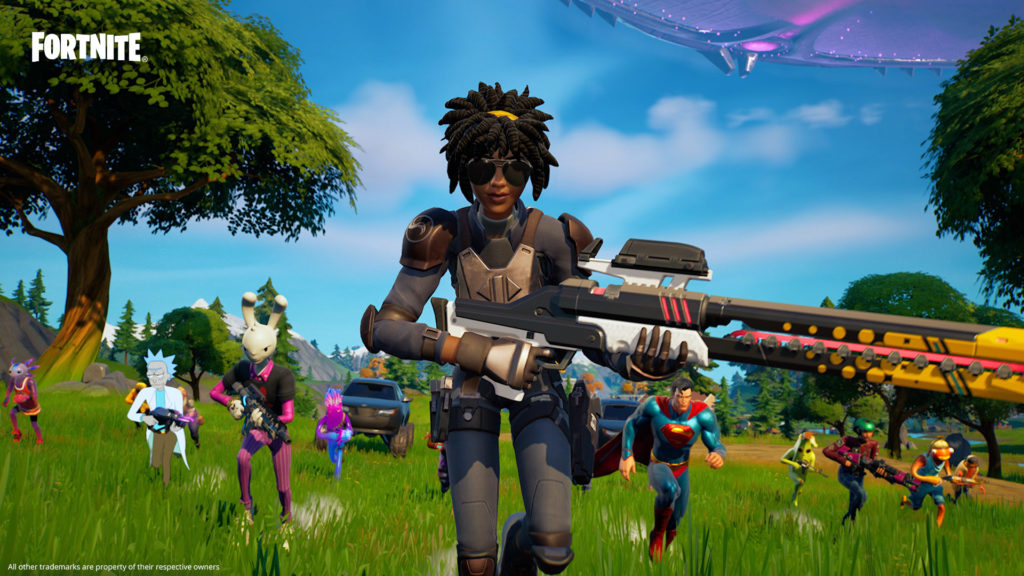 The Battle Pass
100 new tiers of content are once again available this season. However, the battle pass is a bit different. Players earn battle stars for levelling up in Season 7. You use these to unlock items on pages of the battle pass, and once you complete a page you gain access to the next. It's yet another iteration of the battle pass unlock mechanic that truly feels a little too much like wishful thinking.
There's also level gating for those who think they can rush ahead, but don't get too excited. You'll need to be season level 90 before you can even touch the tenth page of the battle pass. So unless you want to pay real money, best get grinding!
The first skin available to players on the Fortnite Season 7 battle pass is the Kymera alien skin. During matches, players collect Alien Artifacts that unlock various custom options for the skin. I was unsure of this at first, but the options available are pretty vast. Unlike the Maya skin, this one allows players to unlock style options permanently.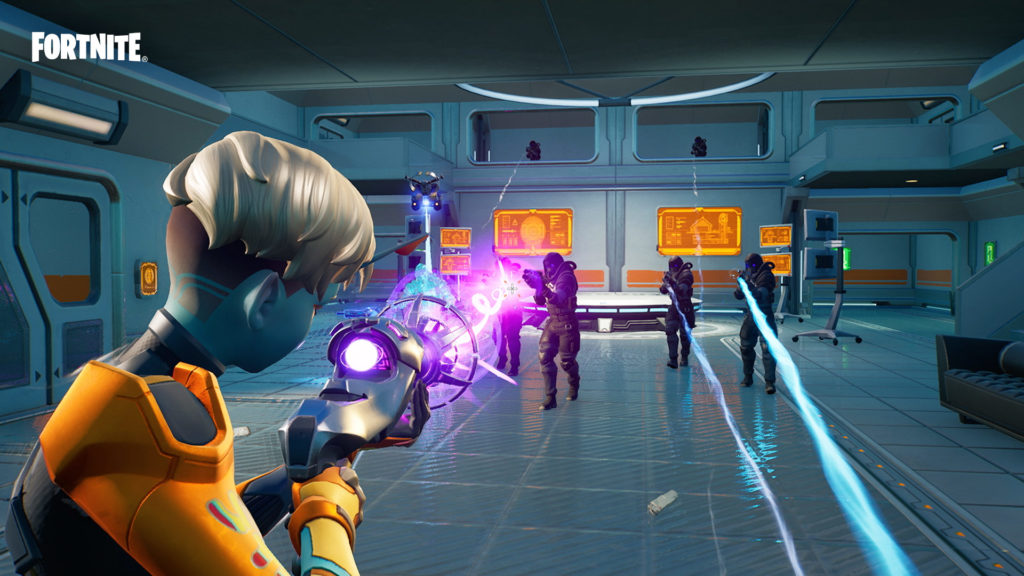 New Crossover Skins
Fortnite is really killing it with the crossover skins of late. This battle pass will allow players to nab some new iconic characters. They join a list that refuses to stop growing, attracting many new players from other franchises.
Rick Sanchez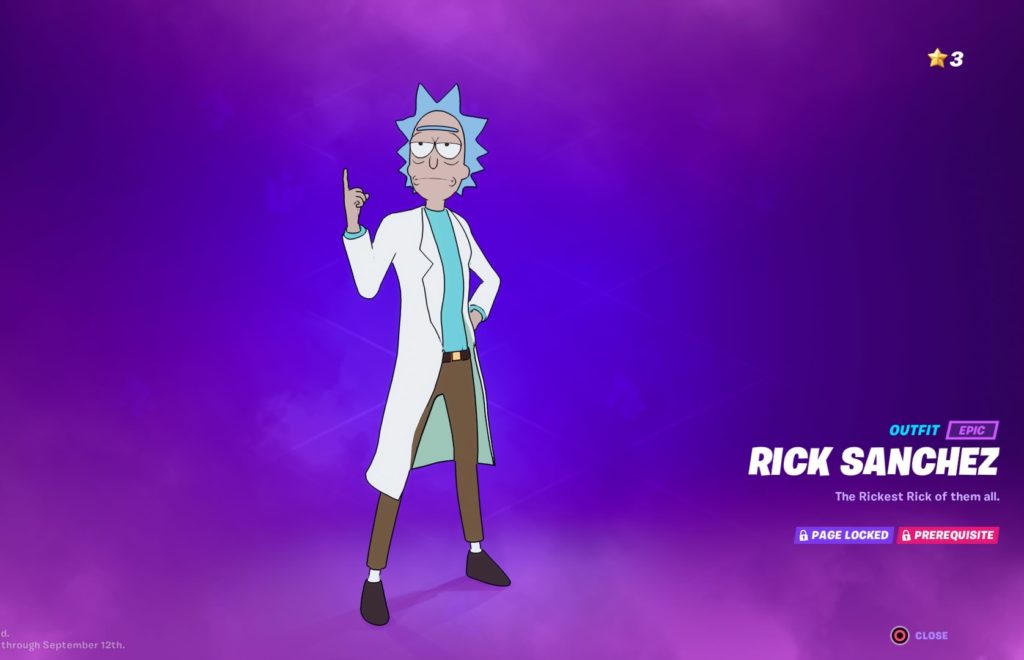 Rick's the Season 7 capstone skin for the battle pass. To unlock him, you'll need to accrue 458 battle stars, so you'll have to grind a fair while for him. There's also a Morty pickaxe, Rick's UFO cruiser as a glider, Rick's Portal weapon wrap, and adorable Butter Robot back bling if you really want to show your love for the animated series.
Superman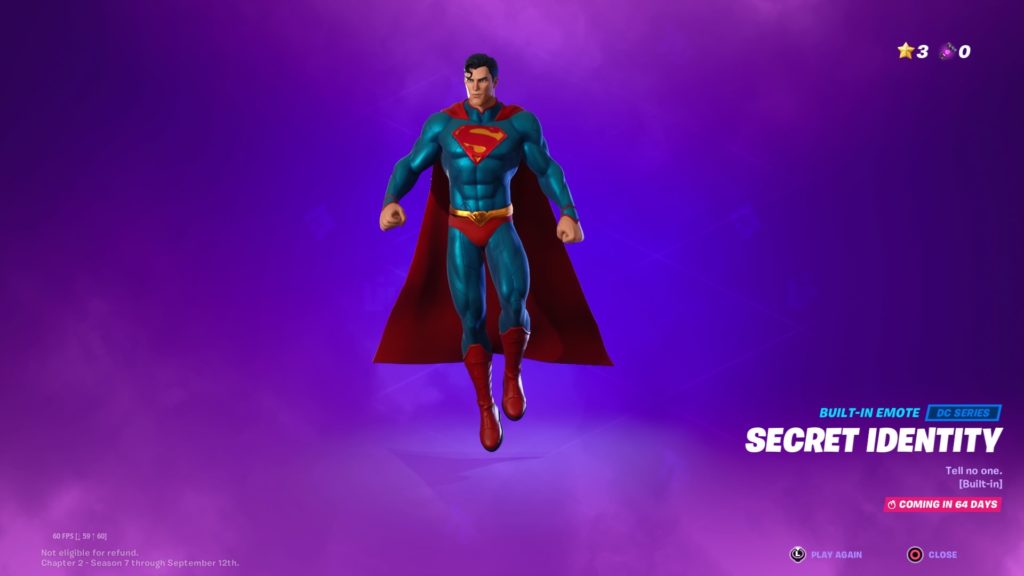 The one and only Superman is the extra skin this season. For anyone keen, he won't be unlockable in-game till mid-August. There's also a billowing cape glider, a Daily Planet back bling, a solitude striker pickaxe, and a shadow variant outfit to unlock when the Man of Steel arrives in-game.
Guggimon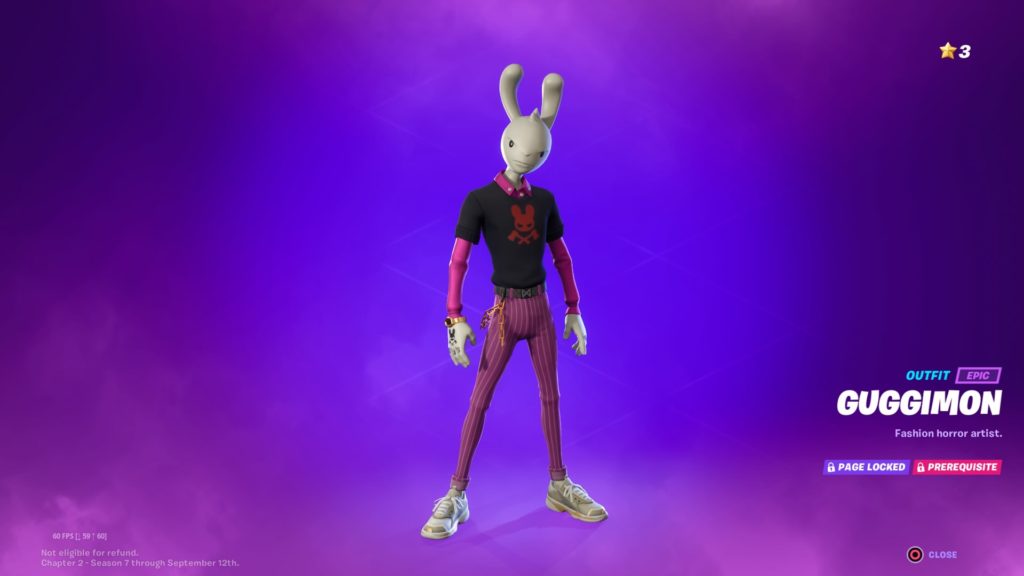 Probably one of the more surprising crossovers Fortnite has ever done, Guggimon is a digital influencer with a massive 1.3 million followers on Instagram. This rabbit is a horror fashion artist who first appeared in June 2019, and their style is perfect.
So there you have it…
Season 7 is out now. Jump in and fend off the alien horde before the island is overrun! Remember, there's a new graphics upgrade for PC players to check out. If you're like me and play on console, there's still plenty to enjoy. Hop in the flying saucer and see what havoc you can cause around the island! Catch you in the game lobbies!