Travis Touchdown is making his long-awaited PC debut. No More Heroes, and its 2010 sequel, No More Heroes: Desperate Struggle, will release on PC via Steam later this week. This may be a good opportunity to revisit the franchise before No More Heroes III lands on the Switch later this year.
#NoMoreHeroes and No More Heroes 2: Desperate Struggle make the leap onto #WindowsPC in less than one week! On June 9, both #NMH1 and #NMH2 come to Steam with a 10% launch week discount. 💥

Wishlist on Steam:
💥NMH1: https://t.co/d6vLDTLnSM
💥NMH2: https://t.co/lzGwHfHcSx pic.twitter.com/KZMESXT1Ug

— XSEED Games (@XSEEDGames) June 4, 2021
No More Heroes originally released on the Wii in 2007. The first game followed Travis Touchdown, the bombastic beam katana-wielding American Otaku, ranked #11 in the United Assassins Association. In order to become #1, he must take down the 10 assassins above him, while training and driving around Santa Destroy on his trusty motorbike. No More Heroes 2: Desperate Struggle would continue the trend, with Travis fighting to regain his title. The sequel would add more playable characters and foes to take down, as well as dual-wielding and new minigames.
The franchise was the brainchild of auteur Japanese developer SUDA51, who also directed other quirky gems, such as Killer7, LET IT DIE and The Silver Case. The series gained a cult following for its stylish action and crazy characters, which spawned a recent spin-off and long-awaited official third entry.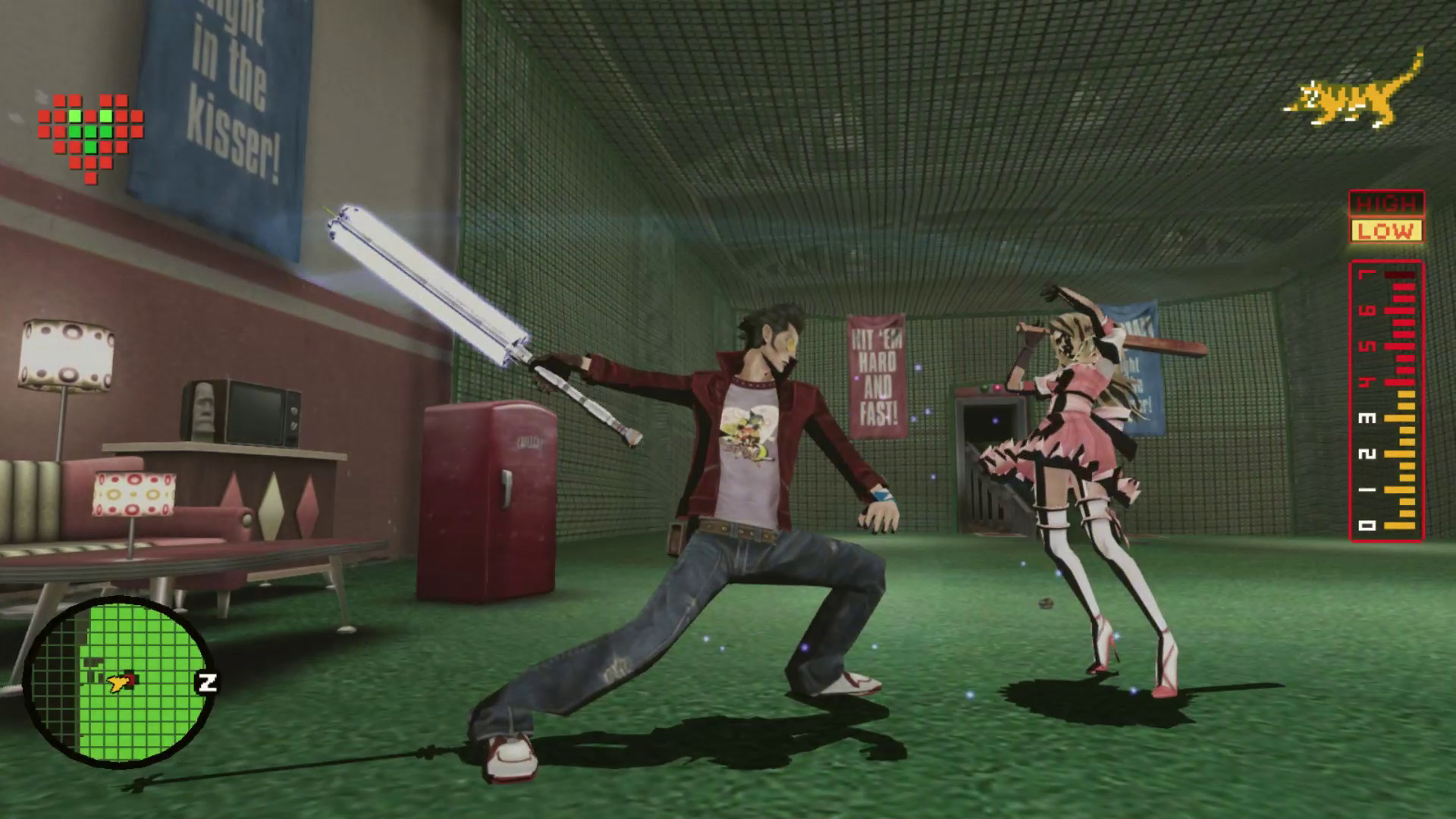 Notably, No More Heroes and its sequel on Steam do not have any keyboard and mouse support. Unlike most games on PC (including SUDA51's other Steam ports), you need a separate controller in order to play it. While they were originally built around motion controls as Wii exclusives, that does not explain why those functions couldn't be rebound for keyboard-using players. Hopefully prospective players have a PlayStation or Xbox controller lying about in order to play these titles.
Weird lack of keyboard and mouse support notwithstanding, this is great news for No More Heroes fans. The series was ported to the Switch last year in a lead-up to the franchise's latest Switch-exclusive entries. After a recent delay, SUDA51 has announced that No More Heroes III will release on Switch on August 27th 2021. As for No More Heroes 1 & 2 on Steam, those ports will release in Australia on June 10th 2021.