Shin Megami Tensei V will seemingly release on 11 November 2021, according to a leak from the official website, and we only just got a Shin Megami Tensei III Nocturne HD port!
The Japanese site for the game mistakenly updated information with the release date and additional details for the upcoming fifth chapter. Leading up to the E3 2021 Nintendo Direct presentation, this update was assumedly made as an early error to prepare for an announcement during the show.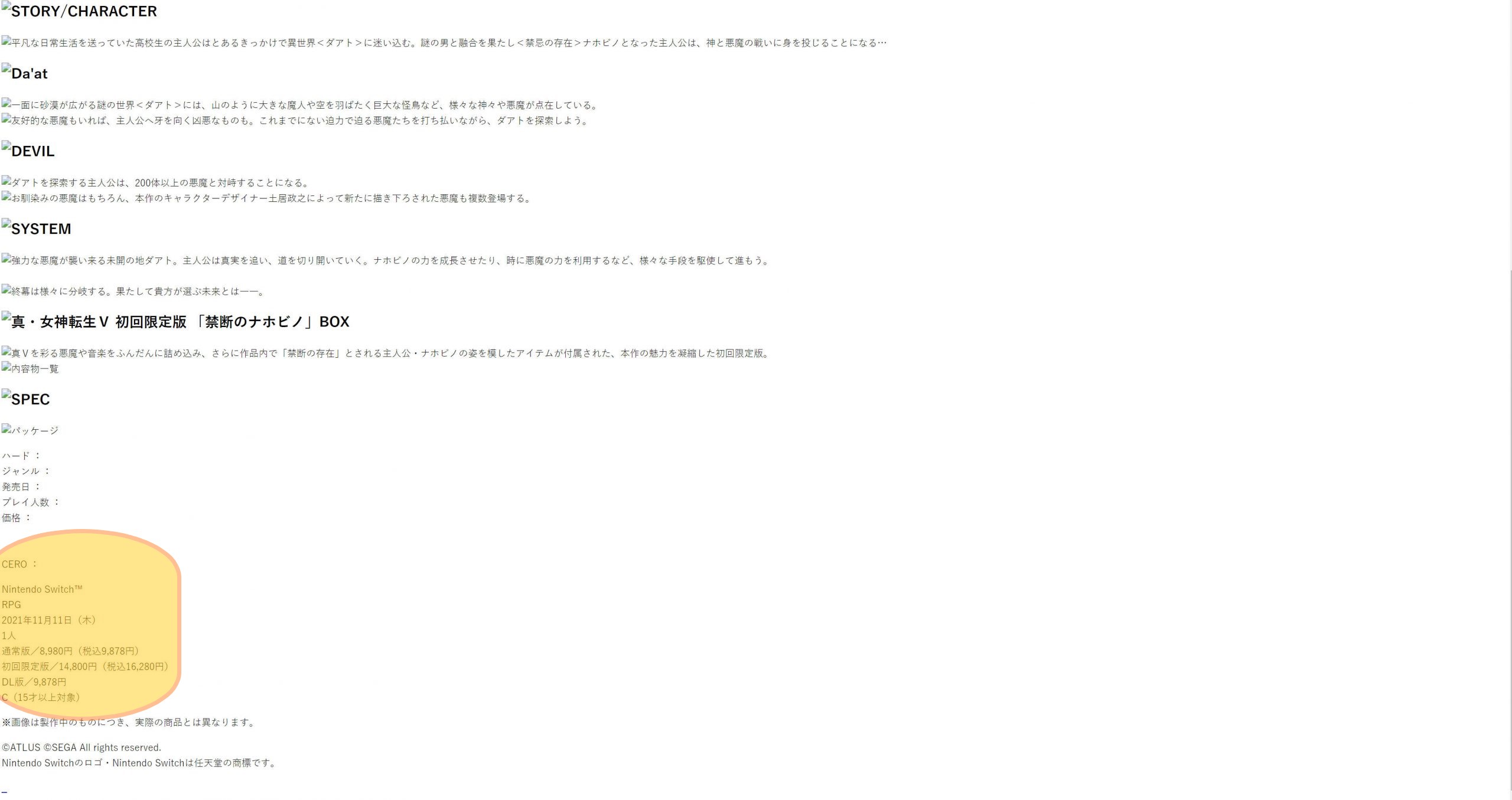 Two things to remember is the game will be a Nintendo Switch exclusive, and this release date may be exclusive to Japan. Luckily, it has been previously stated that Shin Megami Tensei V will receive a simultaneous global release. So, the 11 November 2021 date shouldn't be too far off for other regions.
After several years of silence from the series, the game was first announced in a Nintendo Direct Mini in mid-2020. The Shin Megami Tensei series is responsible for spawning the popular spin-off Persona. In comparison to the sub-series, it has a much darker and sombre tone. It is being produced by Shin Megami Tensei IV director Kazuyuki Yamai. It will feature a fascinating mix of mechanics and gameplay from Shin Megami Tensei III: Nocturne and Shin Megami Tensei IV.
As E3 is nearly upon us again, we will undoubtedly get an official announcement from Atlus and Nintendo very soon. Ensure to keep up to date with all the news as it hits by following Checkpoint Gaming on social media, listening to our radio show or podcast, and reading our website.