CD Projekt Red has quietly delayed the already wildly off-schedule DLC roadmap for Cyberpunk 2077 and acknowledged that all of its remaining major updates planned for 2021 will now release in 2022. This comes not long after announcing the delay of the next-gen console and PC versions of Cyberpunk 2077 and The Witcher 3 to next year.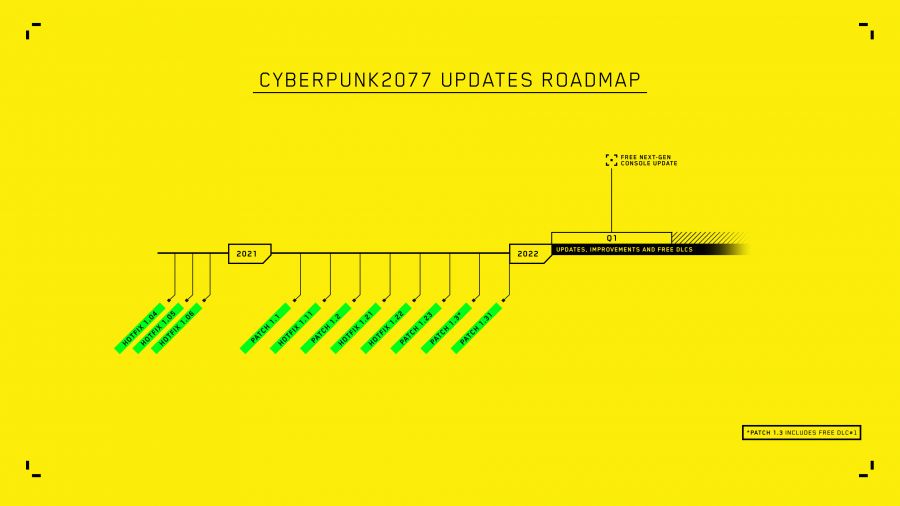 In the new roadmap added on the Our Commitment page on the Cyberpunk 2077 website, we see that all "updates, improvements and free DLCs" post-patch 1.31, which released mid-September 2021, will now release in 2022. This means that the game is unlikely to see any additional content, free or paid, to commemorate its one year anniversary this December.
Additional delays are unfortunately expected considering the vast amount of work required to address the game's problems. That said, it's not a great look in comparison to its predecessor, The Witcher 3: Wild Hunt. Most post-release DLC roadmaps see some delays and alterations. However, the fact that The Witcher 3 had both of its acclaimed premium expansions, along with many free quests and items, released within the first year post-release, doesn't reflect well on Cyberpunk 2077's constant delaying of announced content. Still, if pushing the release dates back will avoid crunch and inhumane working environments, then that is a good reason to do it.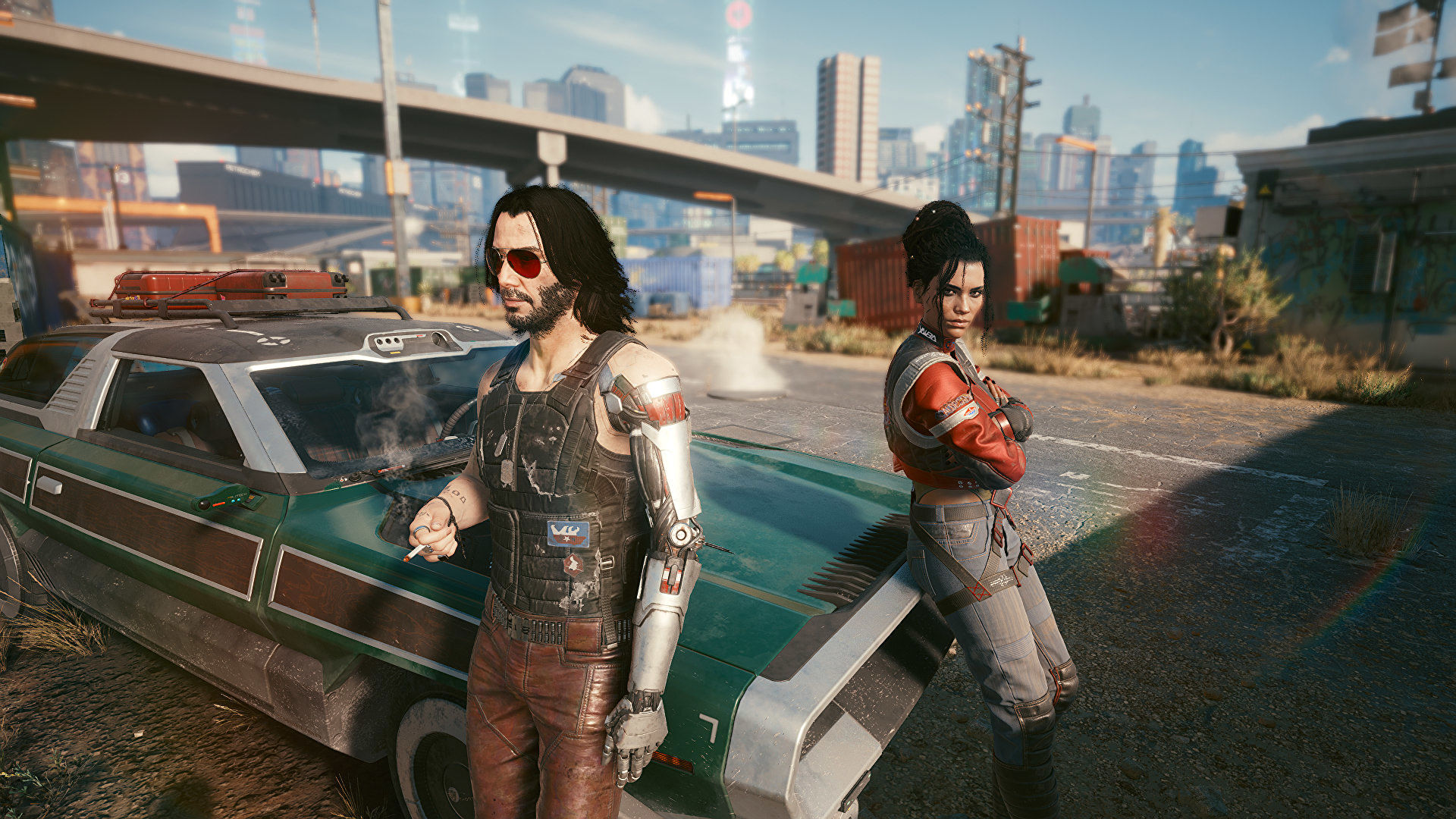 Cyberpunk 2077 players will have to wait a few more months before it receives any major new content. The game's free next-gen update on PC, PS5 and Xbox Series X/S will release in the first quarter of 2022. Otherwise, CD Projekt has advised that it will provide more information about future updates "in the coming months".