It has been a while since the last substantial update for Bloodstained: Ritual of the Night. However, the developers hope to make it up to their fans by teasing a new playable character to be added soon. It is stated that the character is not from the world of Bloodstained, suggesting some kind of crossover is in the works.
We mentioned in our last announcement that we are tackling some technical issues that have slowed down our production timetable," the developers write in their production blog. "We regret the long delay between updates and continue to ask for your patience as we make progress."
"Due to these issues, we do not have a release timeframe for you yet, but we would like to share some information on what we have in the works. Our next update will introduce a new playable character to the game. This is a change from our previously released roadmap."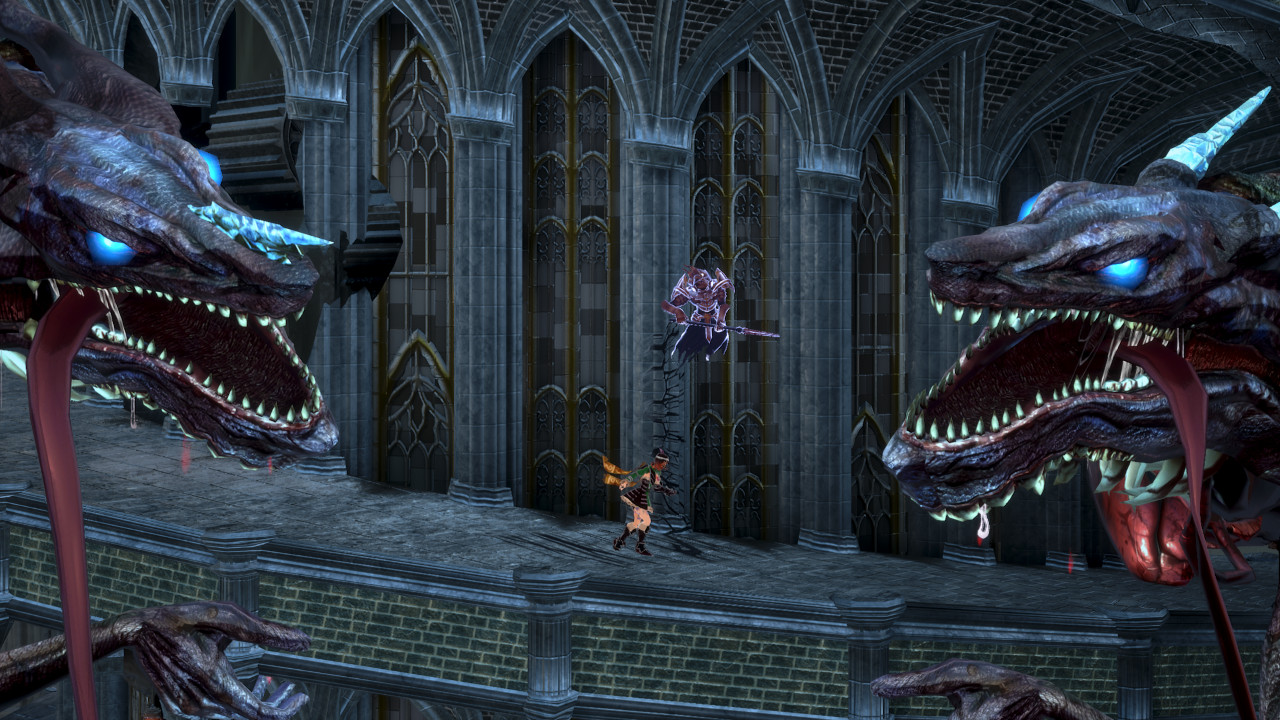 This mysterious new playable character is not someone from the existing Bloodstained universe. The development team has "been working closely with a well-known partner to bring their character (and a friend) into the game." The mind races at considering the possibilities; personally, I'm hoping for Yooka-Laylee, based on that description. As with previous additional character Zangetsu, the entire map is explorable as this new character, although certain abilities need to be unlocked to access new areas. The character also has a special ability that can be upgraded in rank and class.
While not all of the stretch goals for Bloodstained: Ritual of the Night's handsomely-funded Kickstarter campaign have been met, the game has still been richly supported by free post-release content. Although the game may be over 2 years old at this point, news of a new character is reason enough to boot it up for another playthrough. We can expect a full announcement of this new playable character "when it is closer to launch." Following this update, the next content addition will include Chaos Mode with co-op and Vs Mode with multiplayer.