Warner Bros. has thrown its hat in the crossover fighting game ring with the announcement of MultiVersus. Following in the footsteps of Nintendo's Super Smash Bros. franchise and the recent Nickelodeon All-Star Brawl, Multiversus lets you duke it out against your friends as characters from DC Comics, Game of Thrones, Looney Tunes and many more. Notably, unlike many of its competitors, MultiVersus will be free-to-play, with a focus on 2v2 team-based battles.
According to the game's co-director Tony Huynh, Multiversus has been "built from the ground up" to support cooperative play. This can be seen with how its roster all have moves that can benefit their teammate, such as Batman's smoke bombs and Bugs Bunny's teleporting rabbit holes. However, if you want the classic solo experience, the game will feature 1v1 and 4 player free-for-all game modes as well.
MultiVersus also boasts an impressive voice cast, bringing back many of the actors for these iconic characters to reprise their roles from other media. These include Kevin Conroy as Batman, Maisie Williams as Arya Stark and Matthew Lillard as Shaggy. This contrasts Nickelodeon All-Star Brawl, where the conspicuous absence of voice acting made the experience feel weirdly hollow and cheap. Despite its free-to-play nature, it seems that Warner Bros. has gone to efforts to ensure that MultiVersus feels like a premium product.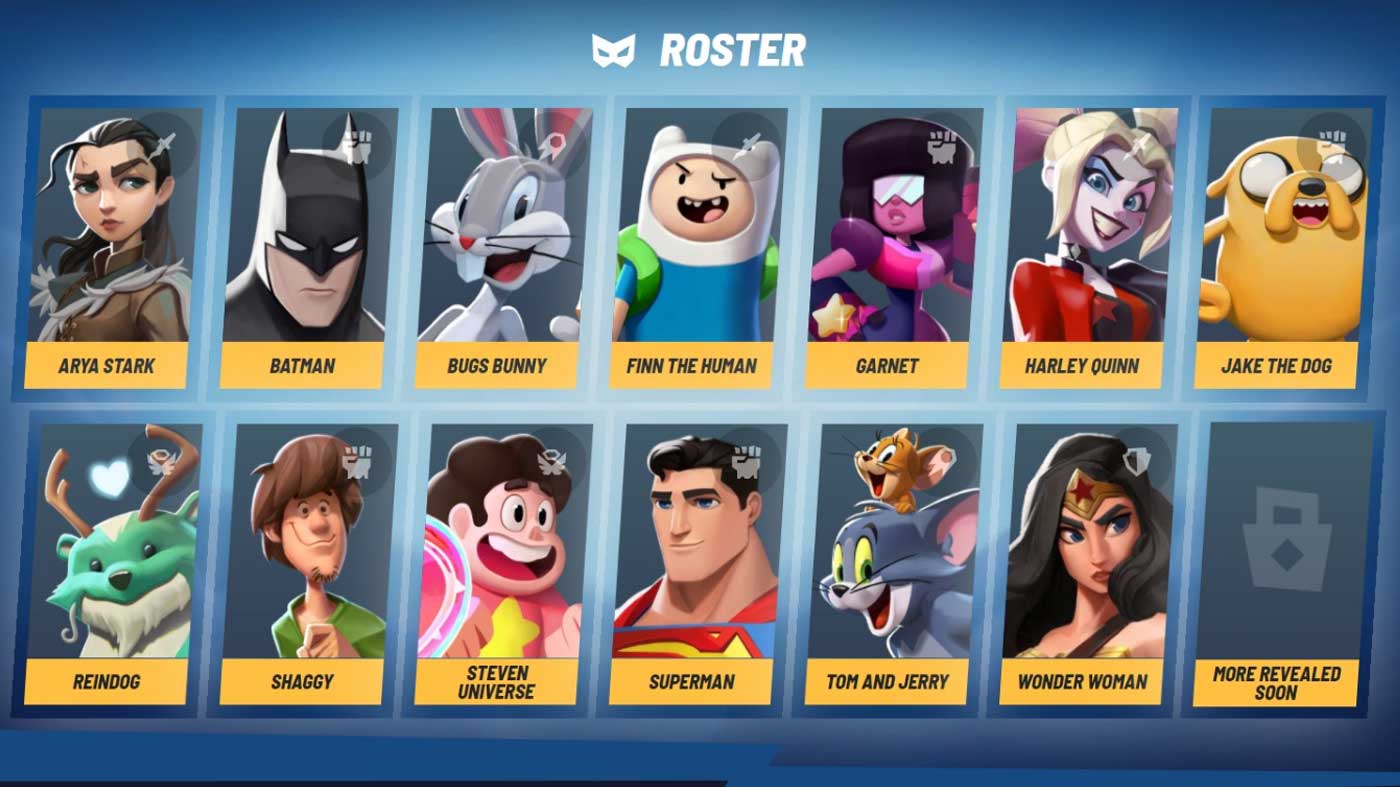 Regarding how MultiVersus will play, it supports cross-play and cross-platform progression right out of the gate. There will be dedicated servers and rollback netcode to minimise lag and ensure a solid online experience. Developer Player First Games promises several "content-rich seasons" post-launch, adding new characters, game modes, skins and other additional features. It isn't quite clear what the monetisation model will be, although the announcement trailer shows a sneak peak at a Perk system and a Battle Pass-esque levelling system. However, as long as microtransactions are purely for cosmetic upgrades, it should be fine.
As far as creating a competitor to Super Smash Bros., differentiating it with free-to-play business model is pretty smart. This will help MultiVersus stand out, and provide a far lower barrier to entry for hesitant players.  MultiVersus is set to come out next year on PS4, PS5, Xbox One, Xbox Series X/S and PC.