E3 is a time for solid game announcements, updates on expected AAA releases and of course big reveals. Microsoft have had an interesting history with the biggest video game conference in the world, often putting hardware and functionality of the Xbox over the thing that gamers actually watch E3 for… the video games themselves.
With two of their three Xbox One exclusives already released this year in Sea of Thieves and State of Decay 2, Xbox needs to come to the party in a big way at this years conference and show that they actually have some unique content on the way. Sony has undoubtedly proven that their E3 extravaganza is one to watch. Can Microsoft turn the tide in 2018?
What we can expect
The third and final expected game coming to Xbox One in 2018 is the somewhat elusive Crackdown 3. It finally seemed like it was coming with Terry Crews involved in the trailer that dropped during E3 last year, but was then delayed from a November 2017 release date to "TBA 2018". With the entire city being a destructible playground sounding like a feat to pull off, fans are done waiting, so expect a firm release date this time around along with some comprehensive gameplay footage.
While not 100% confirmed, I'd be shocked if we didn't get a reveal of something new in the Halo franchise – probably Halo 6.  Halo 5: Guardians came out three years ago now, so we're due for another entry in the franchise. That being said, the Xbox 360 had some spin-offs that had varying degrees of success, so something of the off-shoot variety here certainly wouldn't go astray. Oh and it could quite possibly include a battle royale mode. All the cool kids are doing it.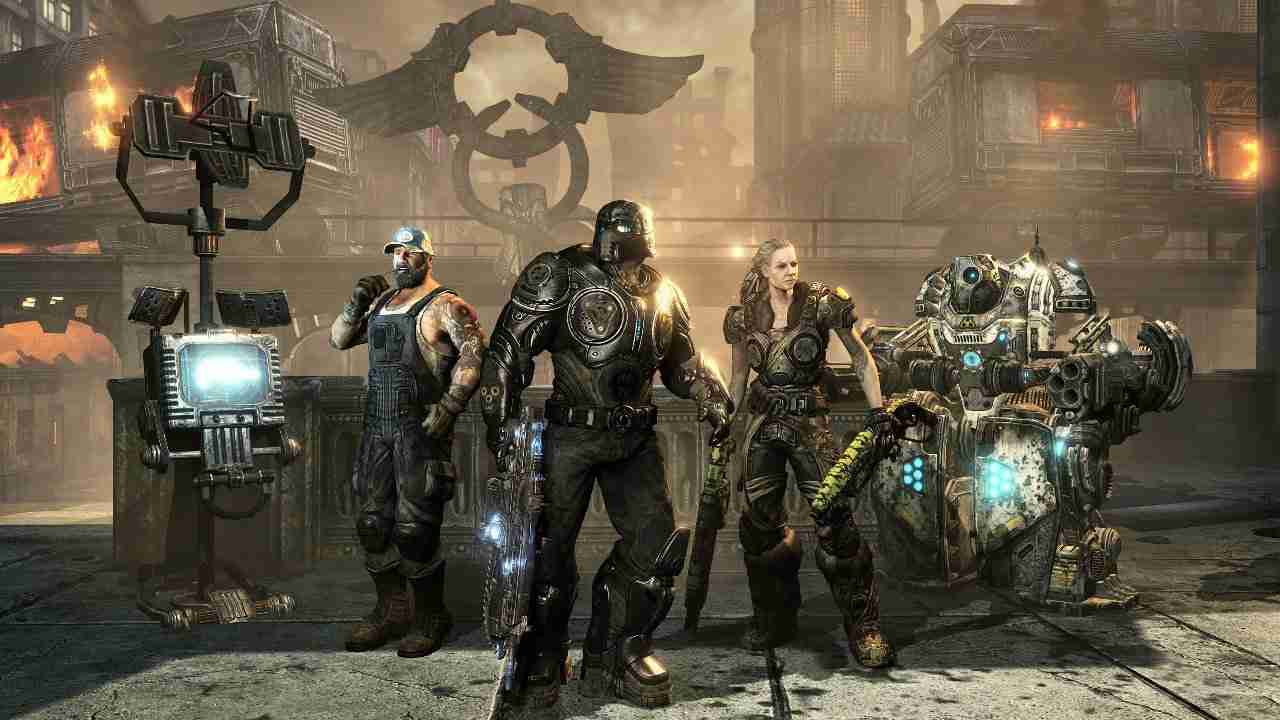 While it was brought up in the Walmart leak recently, I'm fairly certain we're due for  Gears of War 5. While it may not launch later this year, at least a reveal that it's being worked on, along with some sort of trailer would definitely build on the hype. Along with Halo, Gears is basically the biggest franchise Xbox has at this point, and while it may not be the critical and commercial darling it used to be, it's a solid entry that is always high quality and good money in the bank. According to Polygon, there are not one but three Gears games in development, with one potentially cashing in on battle royale as well, while another taking the strategy route à la Halo Wars.
Every two years there's a Forza Horizon, so get ready for Forza Horizon 4. The open world racer is a favourite of mine, with a much more fun and colourful vibe than the ultra realistic mainline Forza Motorsport series provides. The third was set right here in Australia, so it seems like the next one will also be heading to a specific location, with rumours pointing to the UK. The reason for this? Well, Forza Motorsport 6 included the specific addition of some Australian cars which led to Forza Horizon 3. Forza Motorsport 7 has done the same thing with British cars. It's not locked in, but seems like a good choice.
The last sure thing is a big presence from [email protected], the space for indie games to really shine on the Xbox One. We know that Ori and the Will of the Wisps exists after last years conference, so a release date for that makes sense. As does more information on  gorgeous Aussie title The Artful Escape, dark roguelike title Below, addictive Souls-like action adventure Ashen and more. Xbox needs to hit heavy with some of these big upcoming creative titles, making them integral to their video game showreel instead of just bumping them together in a montage.
What we're hoping for
In a Tweet earlier this year, when asked whether JRPGs would be highlighted at E3 2018, head of Xbox Phil Spencer responded"As of now, yes. Things can change but like last year I wanted to make sure we supported our Japanese publishers on our stage and this year we are working to do the same. It's important to us." While this could be a new IP completely, the Xbox 360 had a couple of games that stand out as having sequel potential, including Blue Dragon and also Lost Odyssey, the latter of which was given away for free late 2016 to Xbox Gold subscribers. Some more momentum in Japan certainly wouldn't hurt, so fingers crossed we see something for RPG lovers everywhere.
Failing that, a new Fable seems to be on the cards. Rumours have been around for a while, and while the last Fable entry didn't set the world on fire, I know a lot of people would be keen to play Fable 4 on their Xbox One. With so much speculation, it would be surprising if we heard nothing at E3 at all regarding this, but I've been wrong about Microsoft and their mysterious ways before.
Sea of Thieves might not have been the hit that Xbox and Rare were hoping for, but there's another franchise just sitting there that could easily do with a fancy sequel, namely Perfect Dark. The last time we heard from the franchise was Perfect Dark Zero, an Xbox 360 launch title  back in 2005. Again, this probably wouldn't be out this year if it is indeed being worked on, but just an announcement would be enough to whet our whistle and get us excited for Rare games again.
I'd like to see Xbox go a little bit obscure into their back catalog as well. There are some titles in their history that they could draw from that have innovative ideas that made them critical successes, even if they weren't the best sellers. How about Sunset Overdrive? Quantum Break? I'll always be keen for some more Blinx action too, even if I know that's just my dream and nobody else's. Xbox can come out firing if it wants to, with the Microsoft HoloLens still looming for those looking for the newest piece of fancy tech available.
Multi-platform titles always factor in, so we can expect to see Anthem, Shadow of the Tomb Raider… perhaps even a focus on Cyberpunk 2077? It'd be huge of Microsoft could wrangle any of these to be exclusive but it seems unlikely. Still, they would add strength to a potentially already strong outing if they showcased any of these anticipated titles.
There's absolutely no question that Microsoft Xbox needs to bring its AAA game next week at E3, with only one confirmed exclusive actually known for certain to exist… and even that doesn't actually have a release date yet. The Xbox One X has sold well, the Xbox Game Pass is a success and they have some great indie talent up their sleeves. Now they just need to capitalize on this momentum and bring some heavy hitters to the party to prove how serious they are.
Check out the press conference for Xbox yourself on Monday June 11th at 6am AEST and keep your fingers crossed for some bit reveals like the rest of us.