During June each year the world recognises Pride Month, a period for the celebration and importance of LGBT+ pride and the remembrance of historical queer events such as Stonewall. All sorts of companies will jump onboard the rainbow Pride train and help raise awareness for the struggles and history of queer people whilst giving back to the community.
Gaming companies are certainly apart of the Pride festivities. Some companies will do something as simple as updating their logo for the month, but then there are others who go above and beyond to celebrate and recognise Pride. Check out these 7 games / game companies who are doing more than a simple logo update.
Summer of Pride
Summer of Pride is a fantastic initiative that's currently part way through its debut year of operation. It's an online event that you can watch via Twitch that is celebrating and highlighting queer games and queer content creators. It's also being run by MidBosss, the developers behind the successful and inclusive game 2064: Read Only Memories.
The idea behind the event is to bring LGBTQIA+ content to centre stage and allow talented content creators and fantastic games to get the recognition they deserve.
To Quote interim CEO of Midboss,  Cade Peterson: "We've been able to organize an amazing event by working with people and companies who are just as passionate about promoting LGBT voices and stories as we are."
The list of games will include Dream Daddy: A Dad Dating Simulator, Life is Strange, Undertale, and  Gone Home among many others. The list of streamers is also impressive, with the likes of FoxQueen, Nikatine, Deere and SuperxInvader joining popular creator 8-Bit Dylan. Whilst the event is now closer to finishing than starting, there's still time to check it out and we highly encourage people to do so.
Microsoft
Microsoft are actually doing a lot for the LGBTQI+ community this year and it all started with a video uploaded to the Microsoft YouTube channel. The video (seen below) not only helps to uplift the queer community and highlight some very colourful and positive things happening at Microsoft but it also succesfully managed to anger unaware straight people. Which to be honest isn't very difficult.
"50 years ago, people at NYC's Stonewall Inn stood up for justice in an unjust society. As more than 4000 people of Microsoft march in 60 cities around the world, we invite you to join us in pushing inclusion forward. Our journey is just starting. What actions will you take?"
Amongst Microsoft's Pride celebrations is their Pride marches where 4,000 Microsoft employees will march in Pride parades across 30 countries and 60 cities. Not stopping there, Microsoft are also donating $100,000 to LGBT+ organisations such as Mermaids and The Trevor Project. It's actually really great to see this level of commitment.
Of course there is something for the gamers too. Microsoft are releasing a bunch of Pride themed merch both physically and digitally. On the digital side we have a desktop theme for Windows users and a Pride theme for Xbox One users. On the physical side we get a Pride cover for the Surface Pro, as well as controller skins for controllers and consoles.
Sony
Sony aren't doing quite as much as Microsoft this year, although every bit absolutely still counts. They are also a company who have consistently supported Pride for the last few years which is certainly commendable.
For Pride 2019, Sony have released a new Pride Theme for the PS4 that's available for free and will allow its users to celebrate Pride Month whilst engaging in their favourite hobby. You can check out that Theme here.
They are also releasing a set of Pride merchandise including t-shirts, a card holder, Pride badges, and even coffee mugs that all have the slogan "For all the players". The best part is that all profits go to akt, a charity for homeless LGBTQ young people.
Steam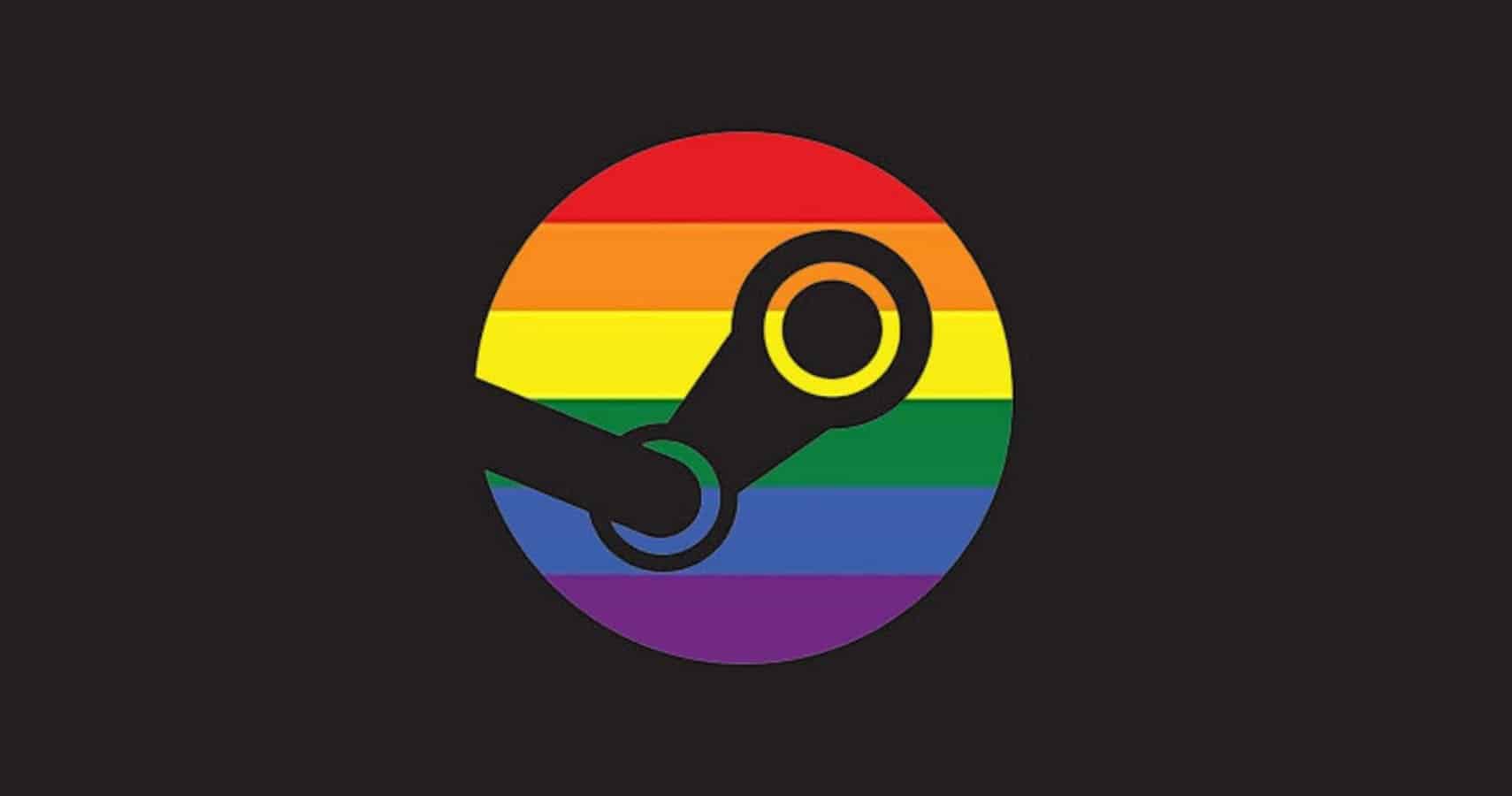 This is certainly a smaller story than others found within this article, although it's still absolutely a positive step forward. Valve has now created an LGBTQ+ tag for their online distribution platform Steam. This means games can be appropriately categorised for the representation of LGBTQ+ characters and themes. It also means those looking for LGBTQ+ games can very easily find them.
Hopefully this new official tag will help point a spotlight on some awesome queer games and because it's an official tag and not a community created tag, it won't be abused! You can check out the LGBTQ+ hub of games here with 120 games already available.
The Sims
EA revealed some positive updates to The Sims during their EA Play event recently. The updates are apart of Pride Month and they bring new LGBT+content to the game including Pride themed clothing and gender neutral bathrooms.
The Pride clothing landed on The Sims 4, The Sims FreePlay and The Sims Mobile on June 18th. The gender neutral bathrooms arrive at a similar time for The Sims 4. It's an awesome way for Sims players to engage in Pride Month and help push an already inclusive game series even further forward.
Also announced was a partnership with the It Gets Better Project to continue raising awareness and donations for much needed LGBT+ organisations and charities.
League of Legends
A Pride icon is available showcasing a very cute arrangement of rainbow "Poro". When equipping the icon your champion will have a unique homegaurd trail animation that leaves behind a rainbow as your champion leaves base. There's also a unique background you can use to really make things sparkle and show your pride.
Riot are also supporting two awesome LGBTQIA+ organisations by donating $50,000 to both The Trevor Project as well as the It Gets Better Project.
"We hope players everywhere feel empowered to be themselves and know that Rioters and millions of other players around the world accept you for who you are."
—
Do you know of any other Pride events taking place in the gaming world that we missed? Let us know in the comments and then jump in to your favourite Pride-friendly game and enjoy the celebration!