The Australian Game Developer Awards were streamed live last night via Twitch and hosted by the amazing Jordan Raskopoulos. The awards were delivered for the first time by the Interactive Games & Entertainment Association (IGEA) who merged with GDAA (Game Developers Association of Australia) earlier this year. The IGEA are responsible for "representing the voice of Australian and New Zealand companies in the computer and video games industry."
This year, according to CEO of IGEA, Ron Curry, the awards saw "a record number of award entries and we are delighted to see so many diverse, original and high-quality games being developed across the country."
So, without further delay, the winners are….
Studio of the Year Winner
● League of Geeks
A Melbourne based studio that "strive to achieve Critical, Cultural, and Commercial success in equal measures. We're committed to crafting world-class experiences, that drive the medium forward, without sacrificing our creative independence and financial security." They are the devs behind the 2015 digital boardgame Armello that is available to play on PC, PS4, Xbox One, Switch, Android and iOS. League of Geeks also partnered with Private Division earlier in the year!
Game of the Year Winner
● Moving Out (SMG Studio)
This chaotic coop game was reviewed by us earlier this year when it was first released. Check out our review for more info!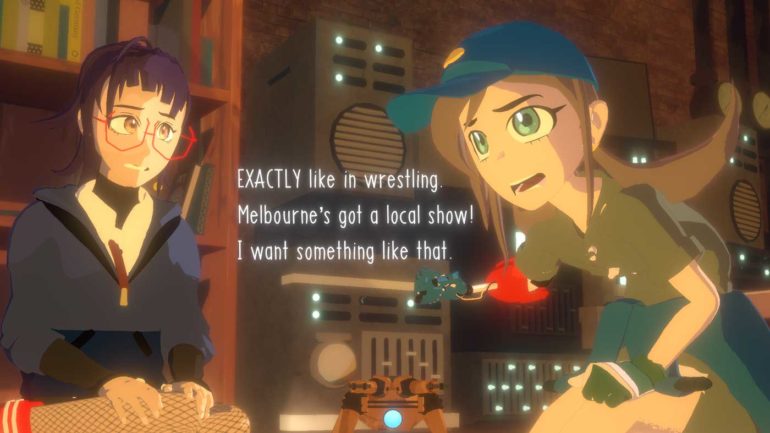 Best Art Winner
● Necrobarista (Route 59)
This visual novel game set in Melbourne's suburb of Carlton is stunningly gorgeous so it's no wonder it won for Best Art. We also reviewed this one back when it released in July.
Best Gameplay Winner
● Boomerang Fu (Cranky Watermelon)
This party physics multiplayer game sees you embody cute foods such as avocado, toast, milk and bacon….whilst throwing boomerangs! We also got to check this game out on its release!
Best Narrative Winner
● UNDER A STAR CALLED SUN (Cecile Richard)
Released as part of the Emerging Writer's Festival in June 2020. According to dev Cecile Richard, its story focuses on "grieving, holding on to fading memories, and carrying the world on your shoulder." You can download it free and play through your browser.
Best Sound Winner
● Audioplay: Alien Strike (Audioplay)
Bite-sized 6 minute game aimed at kids from 7-12. It's free via Google Play or the Apple App Store.
Best Music Winner
● RITE (Pond Games)
RITE is a pixel art platformer with over 160 levels. It boasts an original soundtrack which is atmospherically gorgeous. It is available to play on PC.
Best AR/VR Winner
● Shooty Skies Overdrive (Mighty Games Group)
A game designed for Oculus Quest that is inspired by 80s arcade games. The power-up weapons on this game are hella impressive….shark on a stick anyone? (No, I'm not joking!)
Best Serious Game Winner
● Kana Quest (Not Dead Design)
Learning Hiragana and Katakana made fun! This PC game uses pixel art and over 300 puzzles to make you a master in Japanese script. Check out our review for more!
Best Mobile Game Winner
● Crossy Road Castle (Hipster Whale)
An Apple exclusive, Crossy Road Castle is a co-op arcade platformer that sees you running up towers with your mates or via single player mode.  Available via Apple Arcade.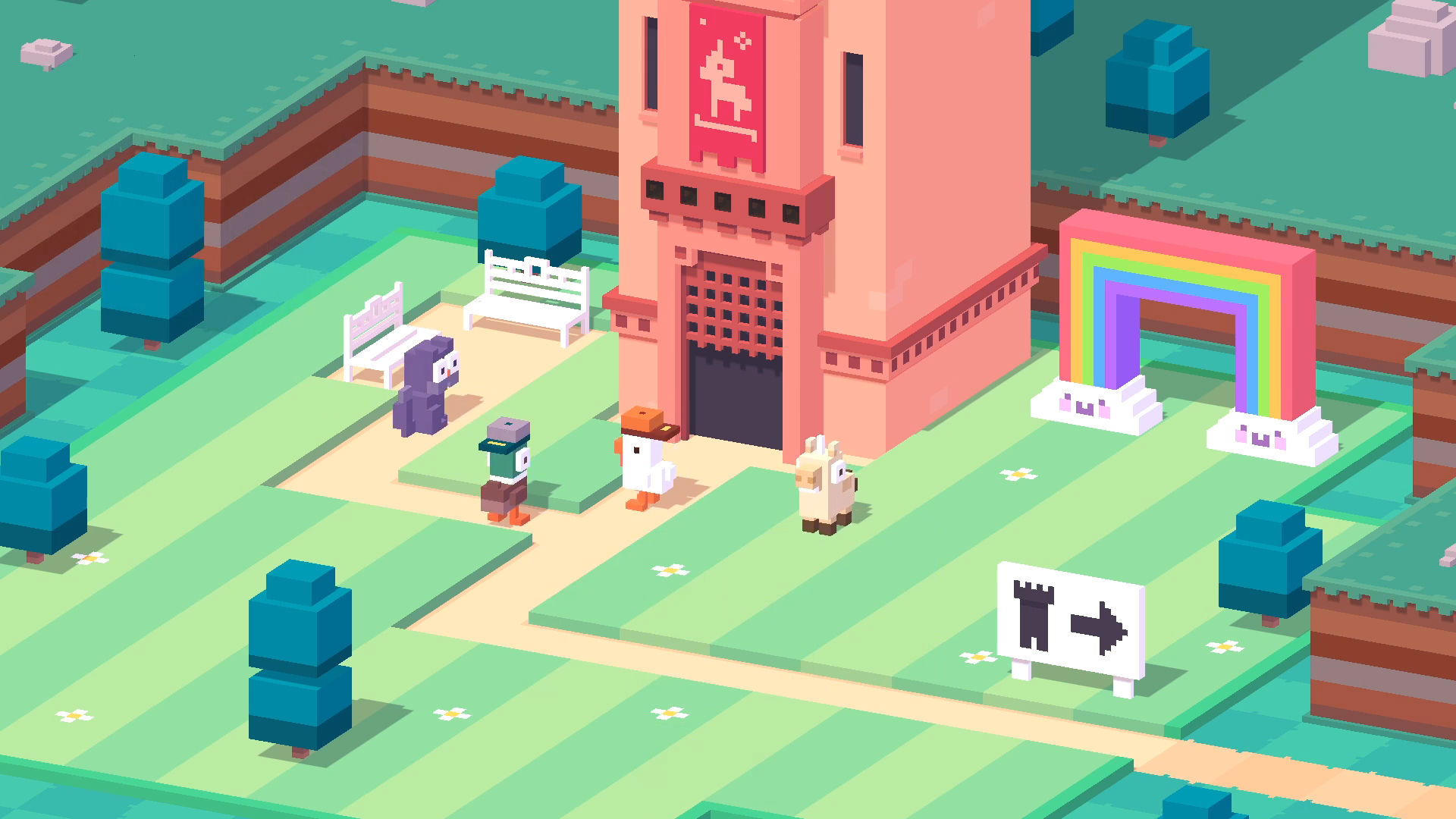 Best Ongoing Game (Game as a Service) Winner
● World of Tanks (Wargaming Sydney)
With over 137 million downloads and frequent updates, there's no wonder this free-to-play team focused tank combat action game won this category! It also celebrated its 6th birthday in June, so 2020 is a good year for WOT. It's free to play on consoles and PC.
Best Emerging Game Winner
● RITE (Pond Games)
Rising Star Winner
● Meredith Hall
● Jarrod Farquhar-Nicol
Game Connect Winner
● Ella Macintyre
Adam Lancman Winner
● Dr Jane Turner
That's all the winners for the 2020 Australian Game Developer Awards! We at Checkpoint just love Aussie games, so make sure to keep an eye on our site and socials for more reviews and news on locally made games and industry information!