2020 has been filled with games that have been delayed due to Covid. Outriders, Deathloop were delayed due to the pandemic and now unfortunately Digimon Survive has been added to the Covid delay list.
The survival simulation RPG was originally slated to be released in 2019, but was then delayed until 2020 so this will be the second time it has been delayed. The announcement was made via the Digimon Games Twitter page by producer Habu Kazumasa. In the Tweet Kazumasa explains the Covid delay:
"We originally planned to launch Digimon Survive in 2020 but current world events have shifted our development timing and have made the difficult deicision to…launch (in) 2021."
Digimon fans, we have an important message from #Digimon game producer, Habu Kazumasa: pic.twitter.com/DtJhLiTwlR

— Digimon Games (@digimon_games) October 15, 2020
Bandai Namco are the publishers of this title and also the previous releases from the franchise. These include Digimon Story: Cyber Sleuth – Hacker's Memory, which we reviewed back in 2018 when it was released. It was part of the same world and timeline of Digimon Story: Cyber Sleuth which was released in 2015.
The new release will be different to the previous releases as it moves away from hacking and cyber elements. It follows protagonist Takuma Momozuka who finds himself and his friends transported to a mysterious world that is full of strange creatures and is highly dangerous. The friends must band together, defeat the monsters and return back to their world safely. Gameplay is turned based and multiple endings mean your choices will matter throughout your journey.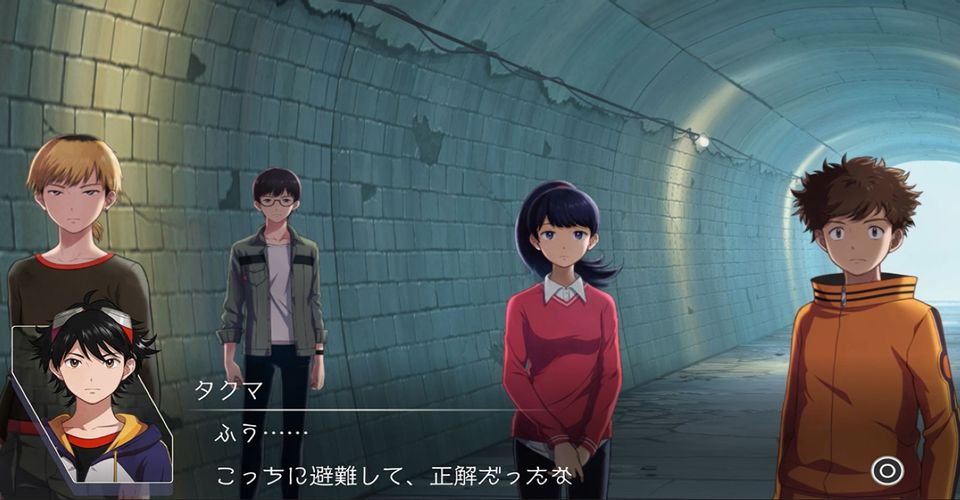 Digimon Survive will be released sometime in 2021 for PlayStation 4, Nintendo Switch, Xbox One and Microsoft Windows.