Back in September of last year, Microsoft acquired Bethesda parent company ZeniMax Media for an incredible $7.5 billion. Today, the 8 development studios who fall under the ZeniMax Media banner have been "officially welcomed" into the Microsoft family with a few extra titbits of information streaming through as well.
Whilst the deals between Microsoft and ZeniMax may have publicly started last year, it was only recently that the acquisition was approved by certain bodies such as the European Union. Now, with everything approved and set to go ahead, we can start to seriously consider what this landmark acquisition means for Microsoft and for the gaming landscape as a whole.
"This is an exciting day for Xbox. Today we officially complete the acquisition of ZeniMax Media, parent company of Bethesda Softworks. It's an honor to welcome the eight incredibly talented development studios – Bethesda Game Studios, id Software, ZeniMax Online Studios, Arkane, MachineGames, Tango Gameworks, Alpha Dog, and Roundhouse Studios – and their passionate global communities to the Xbox family. Now that everything is official, we can begin working together to deliver more great games to everyone"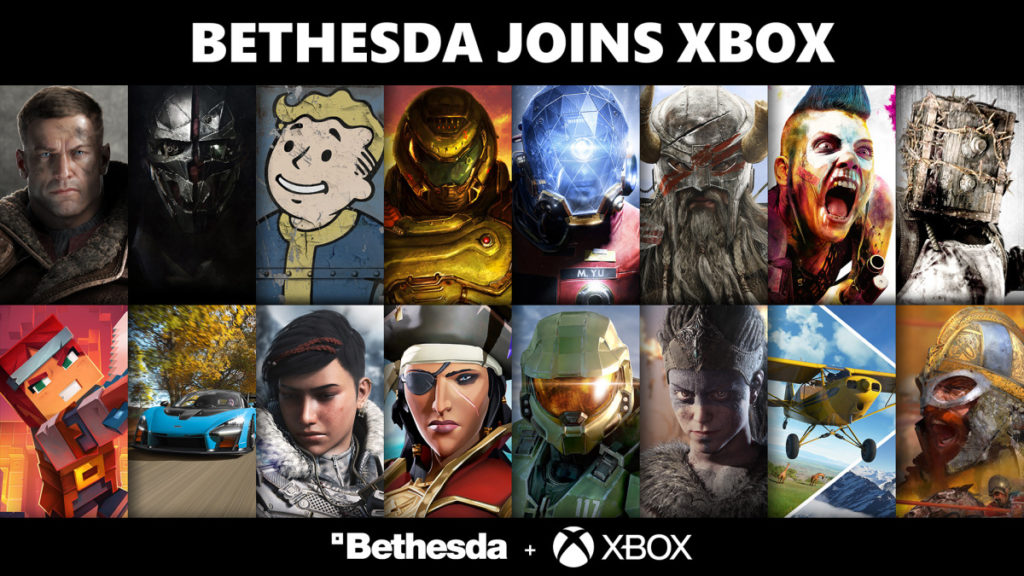 In their official welcome, Microsoft touch on a couple of subjects of interest including the future exclusivity of new releases. They unfortunately don't go into much detail, saying "Xbox consoles, PC, and Game Pass will be the best place to experience new Bethesda games, including some new titles in the future that will be exclusive to Xbox and PC players." We don't yet know if some games means most or only a small handful, but I suppose PlayStation and Nintendo players should get their expectations in check, because new Bethesda releases may not be hitting their consoles of choice.
We also know Game Pass for Xbox and PC will continue to be supported, with Microsoft stating that "we are bringing additional Bethesda games into Xbox Game Pass later this week." No word yet on what those Bethesda games may be, but as a Game Pass user, I'm definitely excited to find out.
Right now we only know of a few Bethesda / ZeniMax games in development. Deathloop and GhostWire: Tokyo are likely the next two to release, coming from Arkane and Tango Gameworks respectively. Interestingly, these two games will still release as timed PlayStation console exclusives thanks to deals Sony made with ZeniMax prior to Microsoft's acquisition. Beyond that though, it's possible we see all ZeniMax games release exclusively for Xbox and PC. Games like The Elder Scrolls VI and Starfield will undoubtedly have players curious about exclusivity arrangements, although they may still be a while away from releasing.
What do you think about the Microsoft acquisition?