People Can Fly has released a substantial free new update for Outriders called New Horizon. The patch substantially alters the endgame Expeditions, removing level timers, adding in a Transmog system to change gear appearances, as well as the ability to re-roll gear stats in the in-game store. Furthermore, new details about the upcoming premium DLC Worldslayer have been teased.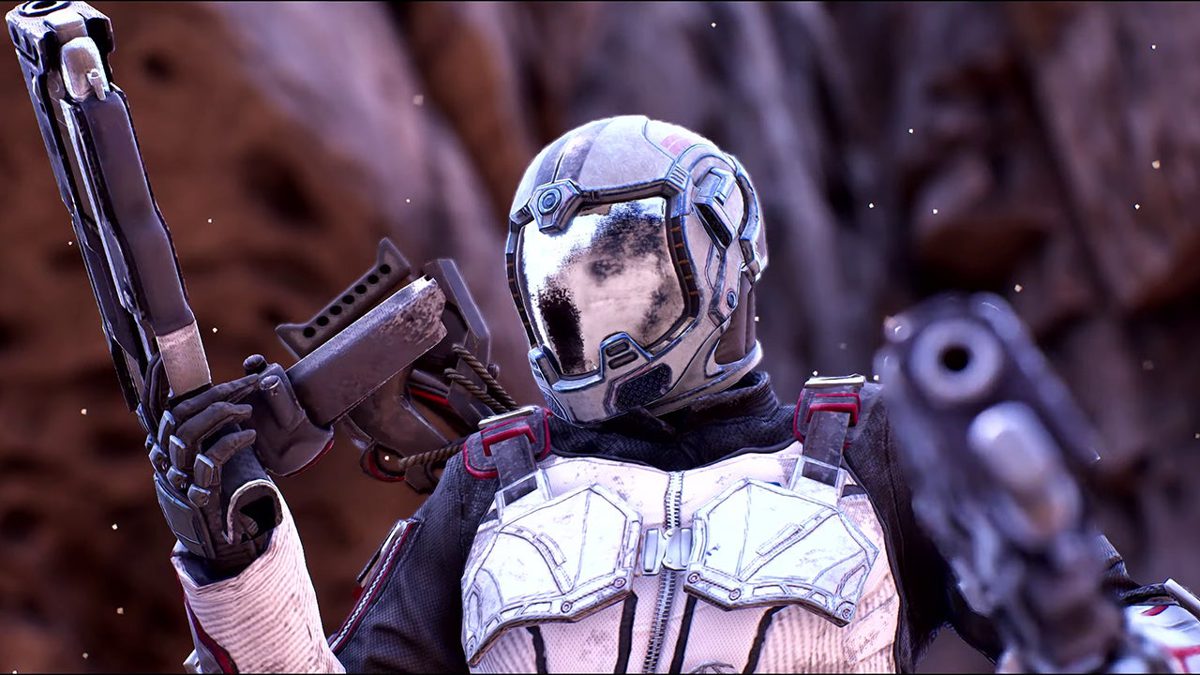 The most important information for players who are still playing Outriders is the changes to the endgame. Four additional Expeditions have been added for free. The timer for these missions is now optional, and if it is disabled, players will earn the Expedition reward regardless of how long it takes. The timer for Expeditions was controversial, as it incentivised building your character in a DPS build and made solo play practically impossible. As such, taking away the time pressure and adding more maps will be a godsend for anyone looking to get back into the game.
In terms of other hotly-anticipated features, players can now alter the look of their gear in Outriders. This is free in-game and does not cost any resources or real money. "As we do not have the requirements of a live service game, we do not need to rely on a system like Transmog to nickle and dime players", writes People Can Fly on Reddit. "This is why we've made it as simple, straightforward and player-friendly as possible". You can also re-roll the stats of Legendary gear in Tiago's shop to increase your chances of getting useful gear.
The other big announcement is that Outriders is getting a premium expansion next year. Details are somewhat scarce so far, however. The trailer above shows a mysterious Altered woman covered in shadowy tentacles asking the Outrider how many of her people they killed to reach her. As someone who found the setting of Outriders interesting, but required some fleshing out, the promise of new story content sounds appealing. We will need to wait for more info in terms of a clear release date or pricing.
The free New Horizon update adding in Transmog and the Expeditions overhaul has already been released. The Worldslayer expansion will release next year. Despite the game's shaky launch and recent suggestions that it has not turned a profit for publisher Square-Enix, People Can Fly have committed to supporting Outriders well into the future. For players looking for an excuse to get back into Outriders, these changes to the endgame and the promise of future content to come are as great a reason as any.