The reveal trailer for Bayonetta 3 showed off plenty of over-the-top action, along with Mass Effect's Jennifer Hale as the new voice of the title character. Helena Taylor, who has voiced the angel-slaying witch in the first two games, along with her Super Smash Bros. appearances, has now stated that she did not reprise the role due to the insultingly low pay offer she was given, causing the role to be recast. Director Hideki Kamiya has responded on Twitter disputing these allegations.
Friends, Worldlings, Bayonutters. Hear ye!#PlatinumGames #Nintendo #Bayonetta #Bayonetta3 #Bayonutters #Boycott #NintendoEurope #NintendoAmerica #NintendoJapan pic.twitter.com/h9lwiX2bBt

— Hellena Taylor (@hellenataylor) October 15, 2022
"The Bayonetta franchise made an approximated $450 million, and that's not including merchandise," Taylor states in her posted video on Twitter. "As an actor, I trained for a total of seven and a half years – three years at the London Academy of Music and Dramatic Art Lambda with voice coach Barbara Berkery, and four and a half years with the legendary Larry Moss in Los Angeles. And what did they think this was worth? What did they offer to pay me? The final offer to do the whole game as a buyout, flat rate, was $4,000 USD." Understandably describing the offer as "an insult", Taylor requests fans boycott the game and donate what they would have spent to charity instead.
Taylor acknowledges that she might be breaking a non-disclosure agreement by publicly discussing this, but states that it needs to be said. "I am not afraid of the non-disclosure agreement, I can't even afford to run a car. What are they going to do, take my clothes? Good luck to them. Bayonetta always stands up for those with less power, and stands up for what's right, and in doing this, you stand with her."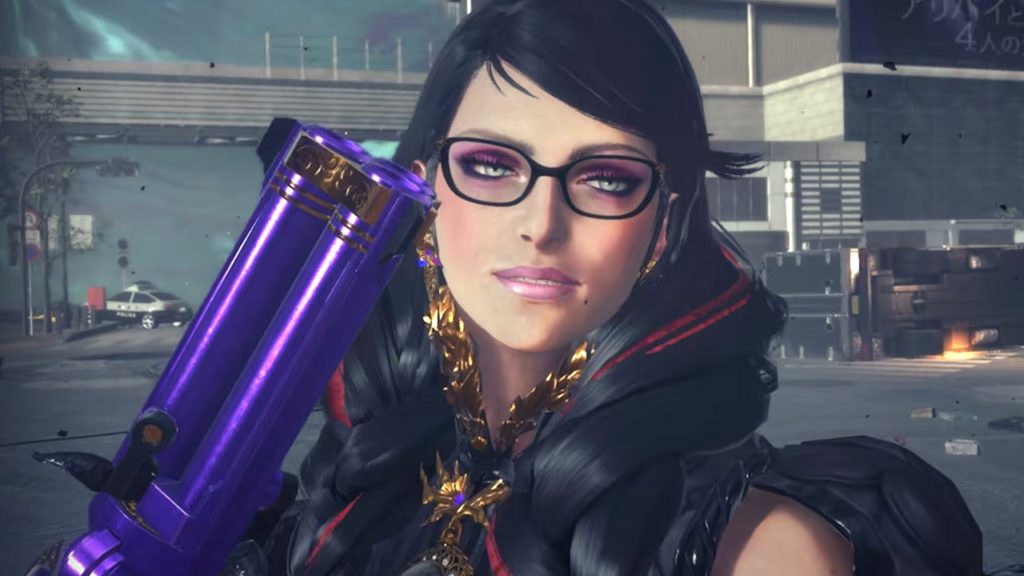 Platinum Games director Hideki Kamiya responded with a terse and oddly mysterious tweet, stating "Sad and deplorable about the attitude of untruth. That's what all I can tell now. By the way, BEWARE OF MY RULES."
Sad and deplorable about the attitude of untruth. That's what all I can tell now.

By the way, BEWARE OF MY RULES.

— 神谷英樹 Hideki Kamiya (@PG_kamiya) October 15, 2022
If these allegations are true, then this saga continues the long struggle for video game voice actors to earn adequate pay and recognition for their work. From Final Fantasy VII Remake's jettisoning of its longtime English voice cast to Hideo Kojima's concerted efforts to recast iconic Metal Gear Solid actor David Hayter, there has been a pattern of disrespect towards voice actors in the video game industry.
This has come under the spotlight in another fashion with the reveal of Illumination Entertainment's Super Mario Bros movie, where iconic Mario and Luigi voice actor Charles Martinet has been replaced by famous Hollywood actors Chris Pratt and Charlie Day respectively. Prolific video game and animation voice actor Tara Strong has accused Hollywood of not caring about the contributions of voice actors towards making these characters popular. Fortunately, Martinet will have a role in the Super Mario Bros film, albeit not as the title character.
Jennifer Hale is a hugely accomplished voice actor, and will certainly provide a great performance as Bayonetta in the upcoming game. However, it is unfortunately that her casting was seemingly due to her previous performer being made a ridiculously lowball offer to reprise the role. We will have to wait and see how this plays out, and if more information about Platinum Games' casting decisions come to light.