Deathverse: Let It Die, the battle royale sequel to auteur game director Suda 51's 2016 free-to-play game Let It Die, will be taken offline later this year while the developers focus on improving it. Deathverse: Let It Die received a turbulent reception since its release in October 2022, with reviewers criticising its grind and performance. With the number of active players, the lifeblood of a battle royale game like this, dropping, the developers are going back to the drawing board to fix the project.
"There is no doubt that we experienced some challenges since the launch of our game, particularly with regards to in-game matchmaking and lag. We deeply apologize for these issues that may have caused an inconvenience to our players," the developers acknowledge in a blog post.
"While we have tried various solutions to some degree of success, we have not been able to resolve the underlying problems. As a result, the development and operations teams have made the decision to temporarily suspend the game's services while we redevelop DEATHVERSE: LET IT DIE."
"This was a difficult decision for us to make. However, we believe that re-releasing the game with significant improvements will allow it to be enjoyed by a wider audience as well as our current players."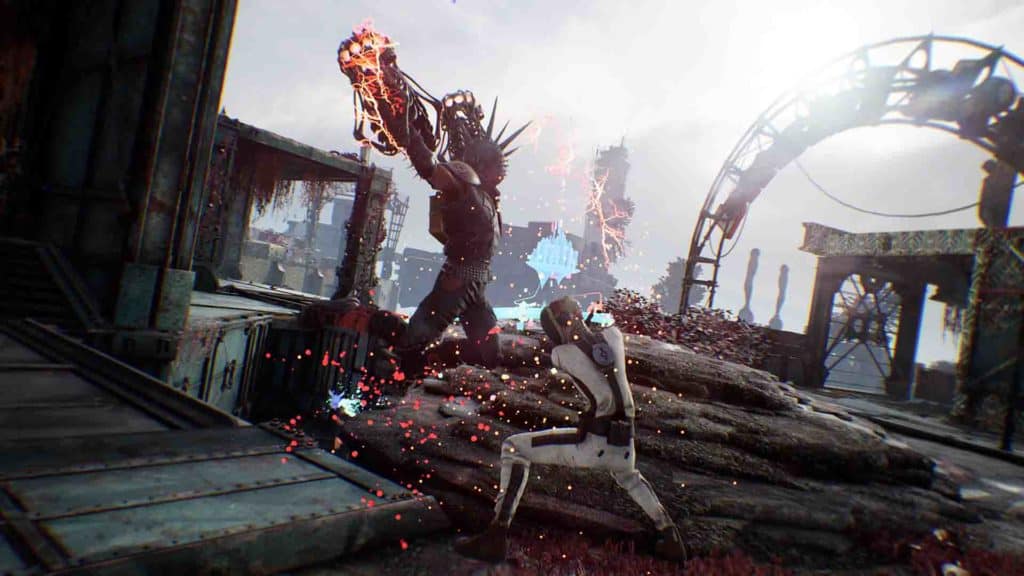 It's never easy for a developer to make a huge change in direction for a massive multiplayer live service title less than a year after release. It brings to mind Amazon Game Studio's Crucible, which was recalled back into closed beta after a similarly divisive launch in 2020. Fortunately for those who see promise in Deathverse: Let It Die, the developers do plan on bringing the game back at some point once the necessary improvements have been made. Deathverse: Let It Die is at least receiving more support than Babylon's Fall, which is being fully terminated next month with no plans for a future revival.
Deathverse: Let It Die will be temporarily suspended from July 18th 2023 onwards. We will have to wait and see what the future of the game looks like, and if a re-release later down the line will reverse its fortunes.