Amazon Games and Embracer Group's Middle-earth Enterprises have joined forces to bring fans an exciting new massively multiplayer online (MMO) game based on J.R.R. Tolkien's beloved work, Lord of the Rings.
Led by the talented team at Amazon Games Orange County, the developers behind the divisive New World, this MMO promises to be a unique and separate experience from the previous Lord of the Rings Online game and Amazon's prior cancelled MMO project.
New World is also an open-world MMO released in 2021, offering exploration, player vs player battles, crafting, and a player-driven economy. It generated a decent following but quickly declined due to economic issues and an uncertain roadmap.
While still in the early stages of development, the new LotR MMO's potential to immerse players in the captivating stories of The Hobbit and The Lord of the Rings trilogy ignites anticipation.
Christoph Hartmann, Vice President of Amazon Games, shared his excitement for the project, stating, "Bringing players a fresh take on The Lord of the Rings has been a long-standing aspiration for our team, and we're honoured and grateful that Middle-earth Enterprises has entrusted us with this iconic world." Hartmann reassured fans that this MMO will be ground-breaking, leveraging the full breadth of the Middle-earth license.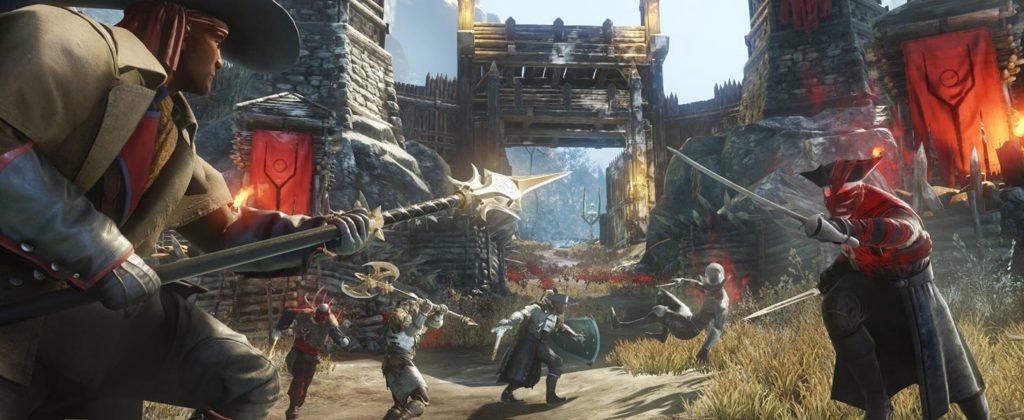 The aim of this game is to push the boundaries of what is possible in a Lord of the Rings MMO and the developers are clearly committed to capturing the essence and grandeur of Tolkien's universe. Lee Guinchard, CEO of Freemode, the operative group overseeing Middle-earth Enterprises, also expressed dedication to creating an MMO that honours the vastness of the Middle-earth.
While comparisons may arise with the long-running The Lord of the Rings Online, which still lives on with an active community 16 years after its release, Amazon Games is confident in its ability to deliver a high-quality MMO experience.
Specific details like the game's title and release date remain undisclosed, but the prospect of an open-world MMO adventure set in Middle-earth is certain to captivate fans and newcomers alike.
One thing is clear: a new and thrilling chapter is about to unfold, inviting fans to immerse themselves in Tolkien's timeless world like never before.