There's very little that's as exciting for gamers as a new generation of consoles. It's a moment in gaming history that signifies new beginnings, pushing new boundaries, and endless potential for the future. Even us PC gamers can get involved because a new generation means that the benchmark is being raised. Technology moves quickly and gaming is at the forefront of the tech industry. Generations past have seen the implementation of wildly exciting new pieces of hardware and software that drive the industry forward and serve as milestones we reflect back on with fondness. Sony and their PlayStation consoles have helped to create these milestones on various occasions. And now that we have the PlayStation 5 within our homes and the DualSense within our hands, we can look to see where this new entry sits on the podium of video game history.
The PlayStation 5 (PS5) marketing tells us that "play has no limits". It's an idea built on potential. That a future of boundless play exists, facilitated by Sony and the PS5. It's hard not to get swept up in that ideology. We know gaming is an ever-evolving format and we know Sony has been at the forefront of that industry for a long time. They are one of the most trusted and loved brands in the gaming sphere and they have helped shape the trajectory of the industry ever since the original PlayStation launched in Japan back in 1994.
So when we look at the PlayStation 5 we see potential, but we also see the weight and expectation of a company who has been instrumental in the console space for over 25 years. So now that the dust has settled, what do we think of Sony's latest console?
The view from up here is gorgeous
I've always liked the physical design of the PlayStation 5, even if it is a little gauche in its desire to look futuristic and sci-fi. And when you actually get to see the thing in person, you'll be immediately struck by its size. Looming in at ~39cm tall and ~26cm deep, the console certainly has a presence about it. In fact, it's being touted as the largest console in modern history. Potentially great for airflow, potentially awful for your TV cabinet. The PS5 is a bit of a beast and whilst you normally wouldn't think twice about dimensions and size, this is a console where you should absolutely bust out a tape measure before ordering. It can stand upright or lay on its side which will hopefully give you some options. For me it wasn't an issue, but your experience may differ.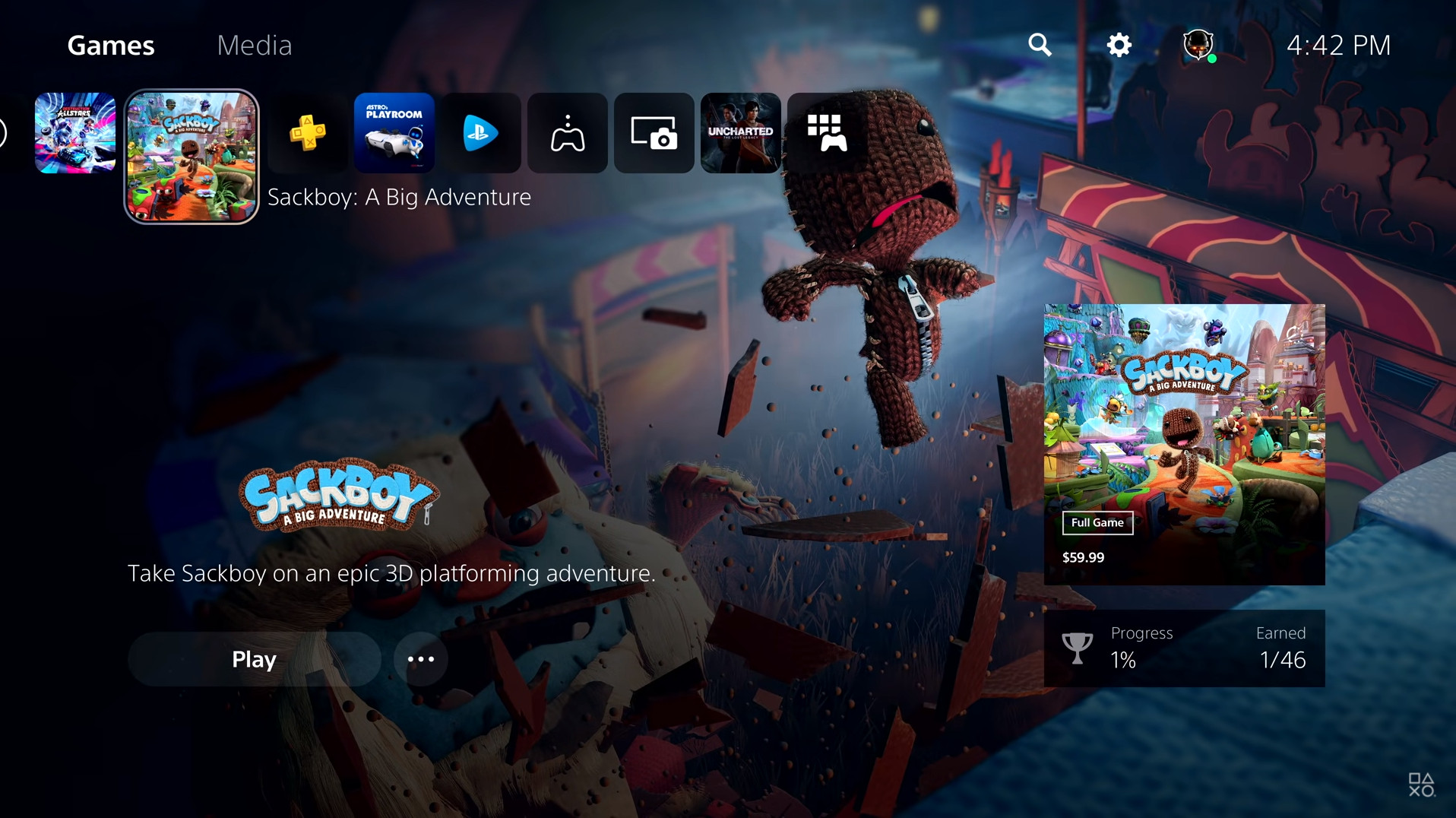 With a shiny new console comes a shiny new User Interface (UI). This is what you'll see on startup, where you'll browse your games library, change your settings, connect with friends, and purchase new games. Historically I've always enjoyed the Xbox UI over the PlayStation UI, although it does feel like Sony has done a good job of playing catchup. Things feel fresh, clean, and new. The displays and menus are built intuitively and there's a sharpness to the design that's appealing. I like this direction for Sony, although there's still certainly ways for the user experience to be enhanced and I hope Sony looks to continue to update here. For instance, I like how many ways they allow us to sort through our games library, but not allowing us to create our own folders and organise things our own way feels a bit frustrating. Small quirks aside, I'm incredibly pleased.
A launch worth lining up for
After spending a week with the console, I've now had the chance to fully immerse myself within its games library and see how it handles across multiple titles. I've swung across the mean streets of New York in Spider-Man: Miles Morales, I've explored the phenomenon of the half-bug / half-snack in Bugsnax, I've raided villages in Assassin's Creed Valhalla, I've wiped clean the darkness tainting the land in The Pathless, and I've of course experienced the celebratory glee found in Astro's Playroom. Ducking into older games feels good too, with many PS4 titles supported and benefiting from the enhanced PS5 hardware. With all PlayStation Plus subscribers being granted access to the PS Plus Collection (a library of amazing PS4 games), there'll be heaps to play on day one, even for brand new PlayStation owners. How much your older games benefit from running on a PS5 will vary from game to game, however. Some will be supported and updated to benefit from features like ray tracing and other titles such as The Last of Us Part II and God of War have been updated to support new PS5 controller features. Other games will come with unlocked framerate and many others will benefit from faster loading times. It can be hard to keep track of which games get a boost in which ways, although I've so far only been met with positives when going back to older titles.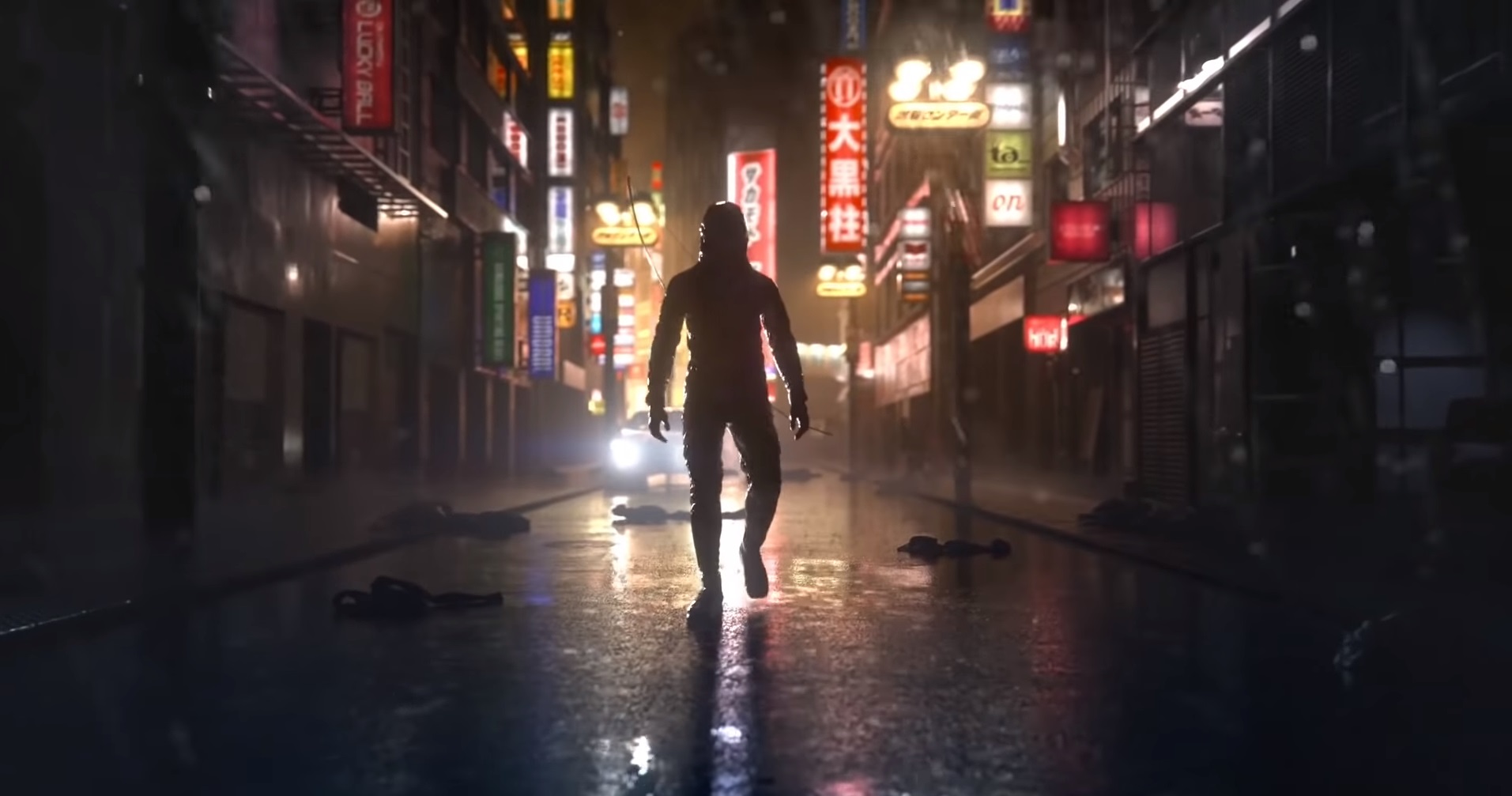 For my money, Sony have always brought the goods when it comes to the video games supported on their console and the PlayStation 5 launch lineup is no different. Whilst many of their launch games are also available on the PS4 or PC, there's still a focus here on new games that the Xbox Series X|S just isn't able to compete with. On day one we already have support for big third party products, exciting first-party releases, and smaller yet equally entertaining indie games alike. I wasn't frustrated that I had nothing new to play on my shiny new system. In this regard, we just have to give Sony and the PlayStation credit where it's due. With games like Horizon Forbidden West, God of War: Ragnorok, Returnal, Ratchet & Clank: Rift Apart, Deathloop, GhostWire: Tokyo, Destruction AllStars and more set to arrive next year, we also know that there is continued support for the system that not every console manufacturer is capable of matching.
On the flip side, however, it's clear that whilst Sony focusses on new and upcoming, they can lack a little focus in other realms. This is purely speculation, but I think it's Microsoft's push and excellence in their support of backwards compatibility that forced Sony to compete. Similarly, Sony also feels as though they are falling behind when it comes to a subscription model that allows users to access a huge range of titles, both new and old, at a cost-efficient price. Neither are specifically downfalls of the PlayStation 5, although it's important for consumers to be aware of how their systems facilitate the play of games and in which areas their chosen console manufacturer excels.
Playing these games allowed me to see the power of the PS5 as well, with some games proving to be more impressive than others. There's no doubt that Sony makes a good console and the PlayStation 5 is no exception. The specifications alone are impressive and make for a fairly sizable jump from the previous generation, whilst still sitting at a good price point. You couldn't realistically build a PC as powerful as these consoles for the same price, and that's where you get your real value out of these consoles. Admittedly the Xbox Series X is a more powerful unit, but we're really yet to see this have any noticeable impact on a game's graphical quality or performance.
Often the start of a new generation isn't the best time to see what a new console is capable of, because it'll take a few years before game developers are comfortable with a console and capable of squeezing every last bit of power out of these machines. Not to mention, games are still being built with the previous generation in mind. And whilst that reality still applies here, there are definitely some noticeable improvements being made immediately. The most apparent is loading times, which have been reduced heavily to a point where they're almost non-existent in a lot of the games I played. 4K support and the capability of running on higher frame rates is very tantalising too. And this all occurs with the console managing to run at a whisper.
A feature for the ages
You may have heard this by now, but one of the most exciting and ground-breaking elements of the PlayStation 5 is the DualSense controller. This little go-getter is brimming with new technology that works better here than I've ever seen it work before. A controller is the gateway to console gaming. It can be easy to forget a controller's impact, but this handheld tool literally facilitates play and is the first point of interactivity for the player. We've seen other peripherals come and go, but a controller is a mainstay of gaming. Innovation here is important and Sony didn't shy away from implementing new and captivating ideas.
The PlayStation 5 DualSense controller's most noteworthy features are its Haptic Feedback and Adaptive Triggers. Adaptive Triggers are a tool that gives more pressure and precision to your trigger squeezes and allows developers to map more of the motion to actions within the game. It also allows for more feedback through the triggers and a sensation of force, as if the triggers are fighting back against your efforts. It's a cool feature and one with a huge amount of potential. Pushing in a trigger and feeling more and more resistance until it pops into place is quite satisfying. More satisfying is the realisation of how this can be used to mimic real-world sensations such as drawing back a bowstring. It's here where Sony realises that sometimes sensations are more important than the actions themselves. For a long time, video games have been trying to feel more immersive by getting the player to replicate more accurately the motion of the player character through motion controls (Wii), body mapping (Kinect / Eye Toy), or head movements (VR). But many of these features fail to actually provide the sensation that should accompany the action. Sure you can rest your hand on a railing in VR and your body movements will replicate that of the character within the game, but you won't get the feeling of pressure on your hand or the ability to relax your hand without gravity taking effect. The DualSense controller has the opposite approach. Sure, you may not be actually doing the physical action of drawing back a bowstring, but you are getting the right sensation and that goes a surprisingly long way to making things feel super immersive.
"…it just works in your hands and facilitates a superior feeling of play without the need for your constant attention."
Haptic feedback is the other big winner here and when paired with appropriate use of the in-built microphone it can be unbelievably captivating. Astro's Playroom showed off this tech superbly with every small action, every footstep, every raindrop, every different surface texture somehow mapped out and replicated through Haptic Feedback. Think of this feature as the Switch's HD Rumble on steroids. Gone is the day when your controller would only vibrate after an explosion or death. The DualSense is capable of constantly emitting varied vibrations to match what's happening in-game. The sensation is localised too in such a way that you can feel the difference between your character taking a left step forward and a right step forward. The precision here is insane and the impacts on your immersion are immediately apparent. The best part about all of this though is how quickly you'll forget it's happening. Sometimes the most impactful features are the ones that go unnoticed. There's nothing cumbersome or gimmicky about the PS5's Haptic Feedback, it just works in your hands and facilitates a superior feeling of play without the need for your constant attention.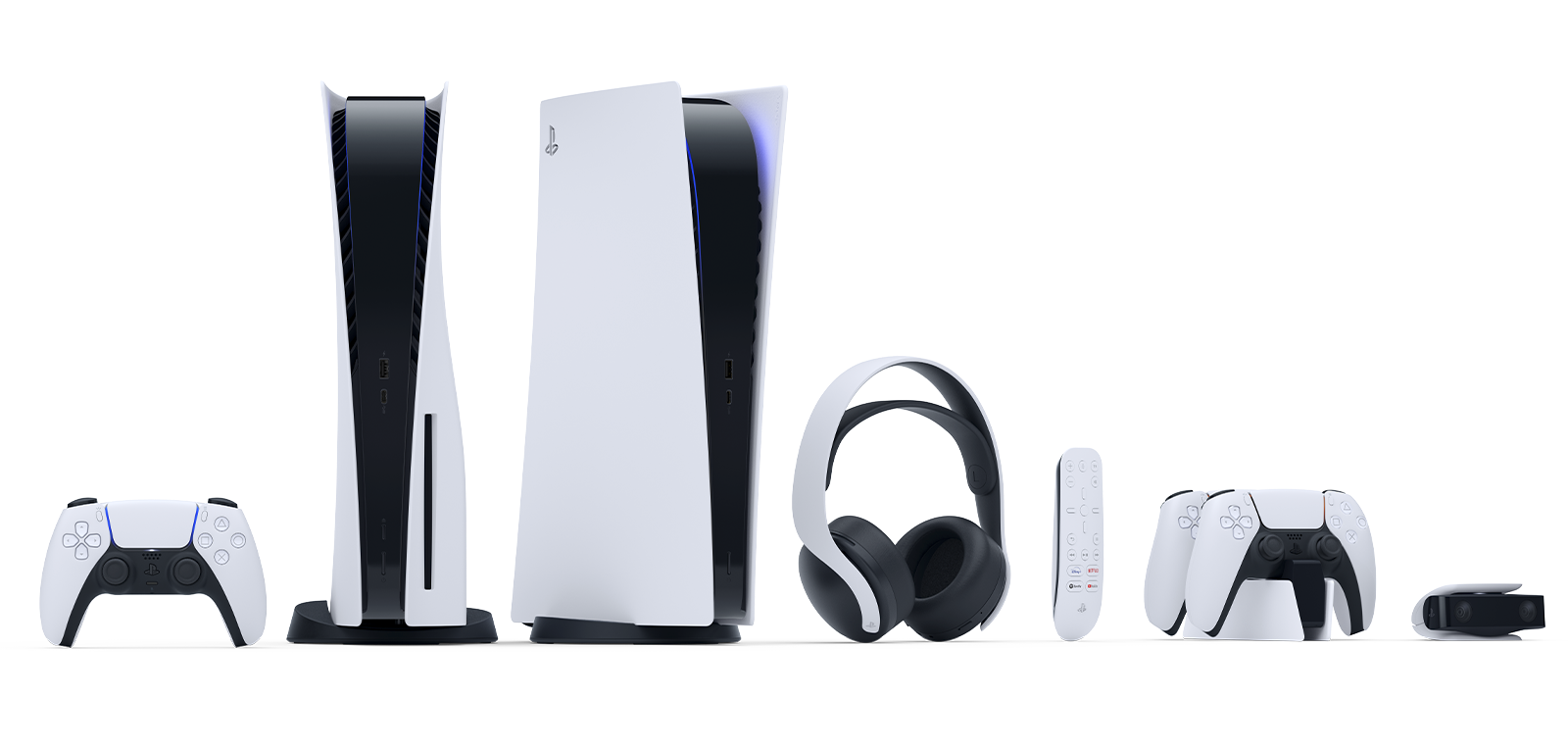 Whilst the DualSense controller gets nothing but praise from me, it's worth noting that the PlayStation 5 doesn't come with some of the features of its competition. 'Quick Resume', for instance, is an innovation of Microsoft that isn't found in the same capacity within the PS5. A similar statement can be made for Microsoft's 'Smart Delivery' service. I can't personally talk to how impactful these absences are, since I'm yet to play a new Xbox console, although with all these buzzwords being thrown around during the launch of these next-gen consoles, I do think it's important for consumers to know what features they're actually getting for their purchase.
A bright future
All in all, it's hard to complain about the PlayStation 5 and this next generation of gaming we find ourselves entering. I'm a PC gamer at heart but I can see how this generation will get me into console gaming more than ever before. Ultimately it's the potential for the future that has me excited. Video games are constantly pushing the boundaries and opening up new possibilities in immersive and interactive storytelling. Sony has made it clear they want to be at the forefront of gaming and the PS5 has features that keep pushing the industry forward and creating exciting possibilities for the developers who utilise the hardware. We don't know how long this generation will last or if it is indeed the last real generation of consoles altogether. But I do know that the PS5 is a hearty and impressive unit that will loom proudly atop my TV unit for some years to come. What does the future hold? I guess only time will tell. But I'm excited to be along for the ride.
The PlayStation 5 was provided to Checkpoint for review by PlayStation. The PlayStation 5 and PlayStation 5 Digital Edition launched on November 12th, 2020.