A teaser image of the Injustice 3 logo has been posted by a popular superhero and games artist on Twitter. Nikolai Baslajik, better known as BossLogic, shared the image and tagged co-creator Ed Boon.
INJUSTIC3 @noobde 😀 pic.twitter.com/7bq4K1UBZb

— BossLogic (@Bosslogic) August 9, 2020
Injustice is a DC comic book series and fighting game adaption developed by the same team as Mortal Kombat. BossLogic presents the logo first and foremost, but with clockwork and a small smiley face in the background. This may reference the Watchmen comic Doomsday Clock, potentially revealing their addition to the third game.
BossLogic is well known for creating outstanding fanart of video game and comic characters. His 3D renders of DC and Marvel characters are so amazing that he's been commissioned for official artwork including the Assassin's Creed Valhalla reveal. BossLogic isn't confirmed to be working on Injustice 3, yet it's probable a reveal will happen at the DC Fandome event in August 2020.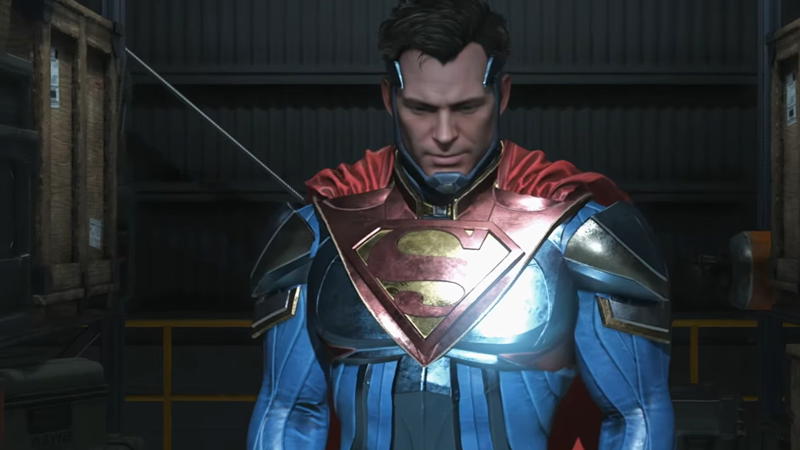 The Injustice story is an alternate universe where Superman starts a totalitarian regime to control the world, position superheroes as gods, and oppress evil at all costs. Batman attempts to retaliate with a resistance team, many favourite characters die, and the story only begins to thicken from there…
With so much news surrounding Warner Bros selling off their gaming franchises, it's quite astounding to see so many teases. A similar tease for an upcoming Suicide Squad game broke the internet with it's reveal targeted at the same DC Fandome event.
Fans are expecting to see much more of the comic book in the future with the release of the prequel Injustice: Year Zero. This edition tells the story leading up to the first game, which may include details for the potential third Injustice fighter. More news is to come very soon.
Want to be a Brainiac of upcoming games news and not a Bizarro? Stay tuned to Checkpoint Gaming on our socials or listen to our podcast and radio show.