Stardew Valley, ConceredApe's mega-successful farming sim, now has a board game adaptation. The game is already available, and can be bought online for $55 USD. Unfortunately it is only being shipped to US customers for now, but the site advises that they are "still figuring out the details" regarding making the game available internationally.
The game supports 1-4 players, with an average play time of 45 mins per player. It isn't exactly a short game, but then again, neither is the video game it's based on. As in the video game, the goal of Stardew Valley: The Board Game is to save the town from the insidious Joja Corporation by restoring the Community Centre. "Collect all kinds of items, raise animals, and explore the Mine. Gain powerful upgrades and skills, and as the seasons pass, do your best to protect the magic of Stardew Valley!", reads the description.
The official 24-page rulebook for Stardew Valley: The Board Game is freely-available via Dropbox. These rules outline how to partake in activities like farming, mining, fishing and caring for farm animals. It is a cooperative game, with players working together to restore the Community Centre and fulfil the objectives. Players win the game once all of Grandpa's goals are complete. The video game's social aspects, such as befriending and marrying NPCs, are also integrated into the board game adaptation.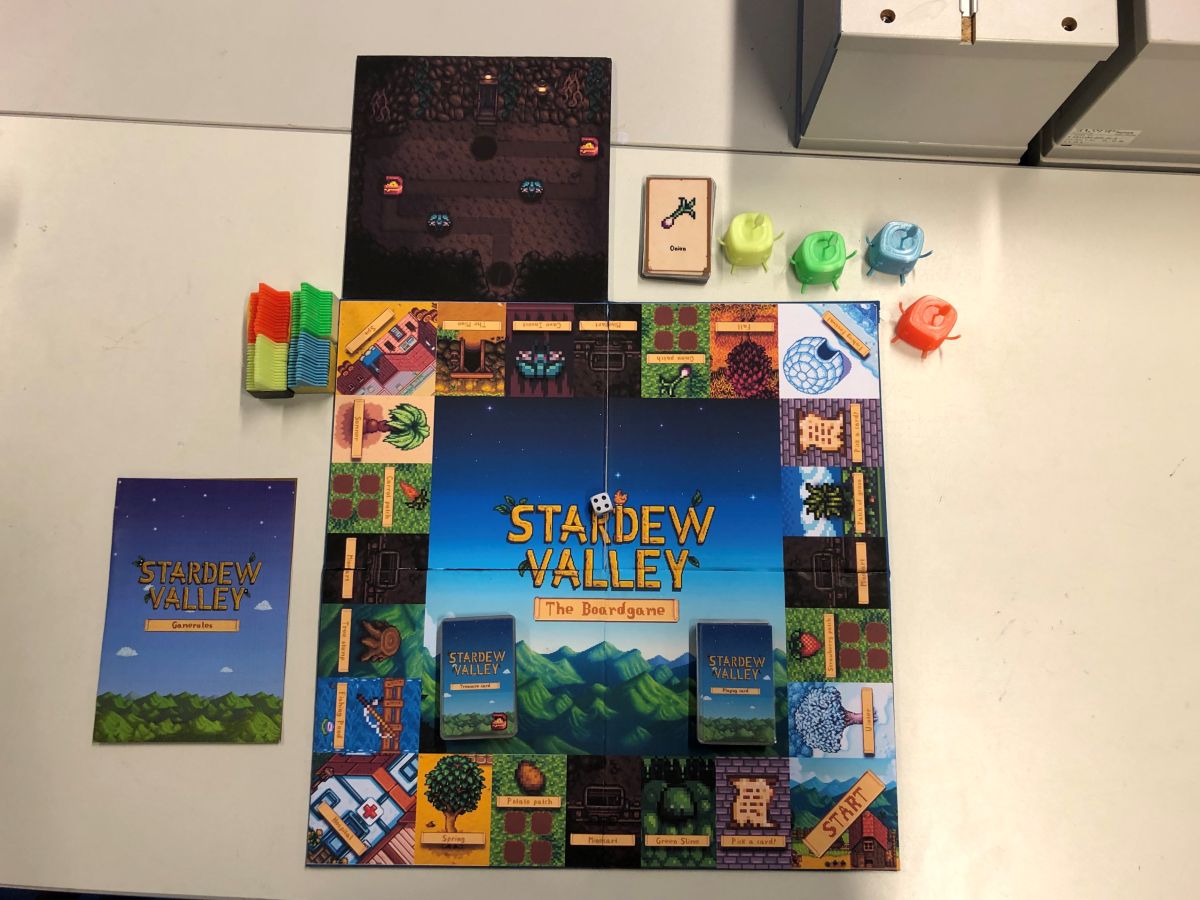 Board game adaptations of popular video games have become more popular in recent years. In particular, the rise of crowdfunding avenues like Kickstarter have been crucial for funding many of these endeavours. Divinity: Original Sin, Slay the Spire, Darkest Dungeon and Dark Souls, among others, are some recent games that have received board game adaptations.
It is somewhat tricky at the moment to purchase a copy of Stardew Valley: The Board Game if you are based outside the US. Hopefully it will become more widely available before long. In the meantime, Stardew Valley players on PC and console can enjoy the new 1.5 update, which introduced a new farm type and several other new pieces of content.