2023 has proven to be a rough year for many online live service games, and a new victim has been claimed. Lemnis Gate, Ratloop Games Canada's intriguing turn-based FPS, is going offline for good after less than two years since its initial release.
"Lemnis Gate has been an ambitious project that we are privileged to have brought to life together, so it's with sadness that we share this news today," The developers advise in an update on Steam.
"From April 11 2023, Lemnis Gate will be removed from sale on all platforms. However, we will be keeping the multiplayer servers online so you can all continue to enter the loop until July 11 2023, at which point they will be closed. Console players will still be able to access local multiplayer and training modes, however PC players will be unable to play beyond that point."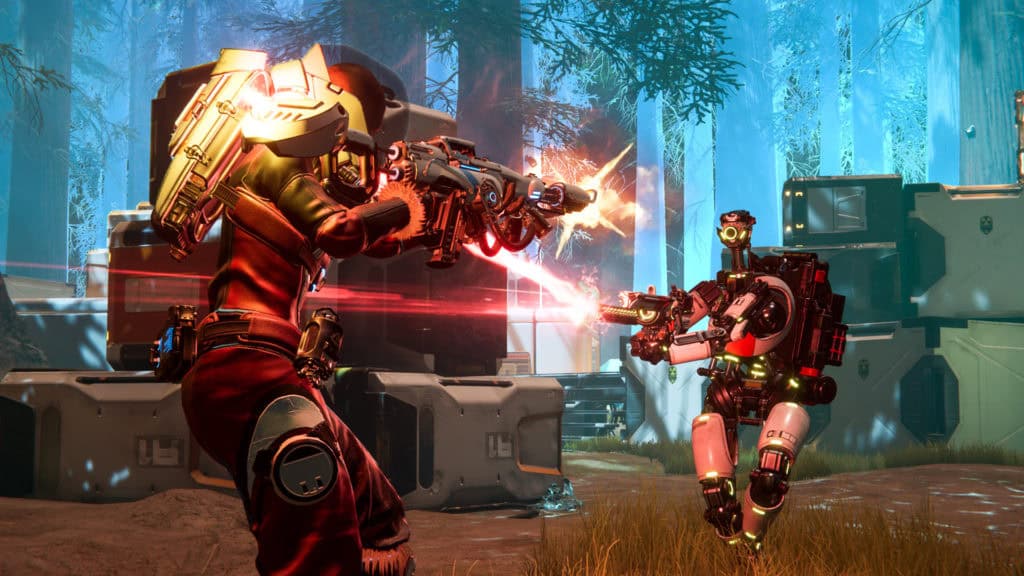 Lemnis Gate was lauded upon release for its innovative blend of turn-based strategy and FPS gameplay. However, despite its unique premise, the lack of variety in game modes and minimal single-player content evidently has caused the playerbase to dwindle according to Steamcharts. Lemnis Gate now joins the unenviable company of Marvel's Avengers, Bablyon's Fall and Knockout City in terms of multiplayer-focused live service games whose features are shutting down this year.
It's a shame that such a unique and interesting game was only able to be supported for less than two years. Clearly, this is the year that developers and publishers, both big and small, are reckoning with an increasingly crowded market of online multiplayer-focused live service titles, and knowing when to fold. Hopefully Ratloop Games Canada will be able to use what they have learned with Lemnis Gate and go on to bigger and better things in the future.
If you still want to check out Lemnis Gate, you have until April 11th 2023 before it is delisted. Online multiplayer features will be taken down on July 11th, and after that only the game's training and local multiplayer modes on console will be playable.