Wargroove, the much-loved Advance Wars-style turn-based strategy title from 2019, is getting a sequel. Wargroove 2 is planned for release later this year, and is coming with a tonne of additional units, gameplay features and story content.
The reveal trailer shows off some of the new content that Wargroove 2 will bring. Along with returning commanders and factions from the first game and its free expansion, the sequel is also introducing a new setting, the Saffron Isles, as well as a new commander, Nadia the flamethrower-wielding pirate. More commanders and factions are currently being kept under wraps for now. New unit types confirmed include krakens that can attack opponents from far away, and emu-riding Airtrooper soldiers.
The game's website describes in detail some of the gameplay changes in Wargroove 2. The Groove system, wherein commander units can utilise special powers during combat after dealing enough damage, will now be tiered, giving players the choice between using lesser-powered Grooves immediately or biding their time for a bigger impact later on. Other additions include a night-time mode, three single-player campaigns, a roguelike-esque game mode called Conquest and improved map, cutscene and campaign editing features. Players and up to three others can play online or locally in co-op and competitive maps.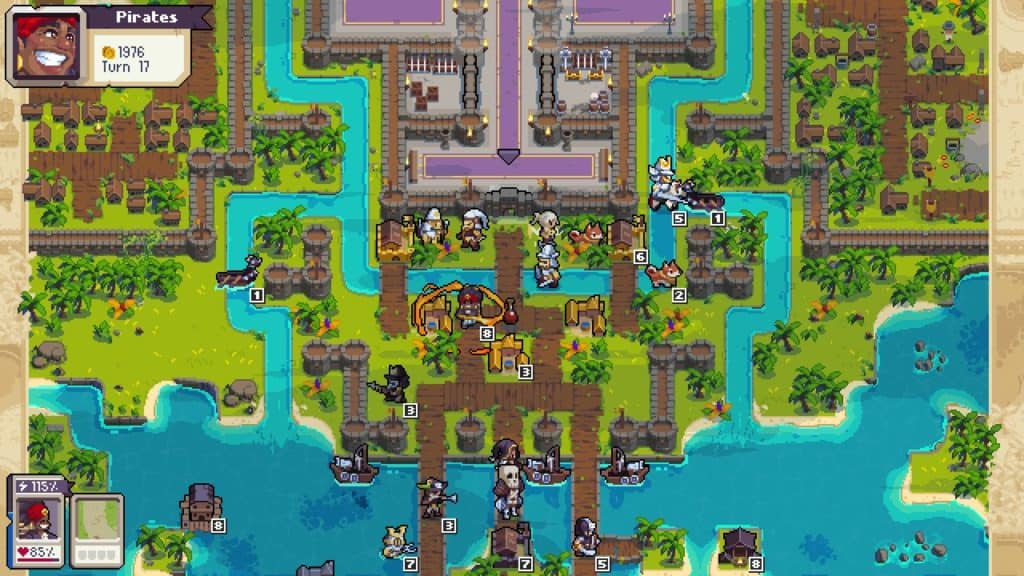 Publisher and developer Chucklefish has nominated Pathway developer Robotality to assist with development duties on Wargroove 2. It is currently set to come out on PC and Nintendo Switch sometime this year, although no definitive release date or window is yet confirmed. Presumably it will try and put some distance between itself and Advance Wars: Re-Boot Camp, the remake of the game of which the Wargroove series is a spiritual successor and which will finally release late next month.