Constantly refreshing Twitter's trending tags? Reddit permanently set to "new"? Drawn to the latest gaming fads? Checkpoint's got you covered. Take a look at this week's 'Top and Trending' to see the best selling and most popular video games, and find out what all the kids are talking about!
Top Selling Games in Australia
(07/12 – 13/12) Data sourced from IGEA
1. Cyberpunk 2077
2. Call of Duty: Black Ops Cold War
3. Assassin's Creed Valhalla
4. FIFA 21
5. Spider-Man: Miles Morales
6. Red Dead Redemption 2
7. Just Dance 2021
8. Animal Crossing: New Horizons
9. NBA 2K21
10. Hyrule Warriors: Age of Calamity
To the shock and surprise of literally nobody in the gaming community, CD Projekt Red's hyped magnum opus Cyberpunk 2077 has been absolutely decimating the pre-Christmas trending charts following its December 10th launch. After playing a significant amount of the overwhelmingly mammoth adventure, Elliot was able to form his impressions into a review. While expansive, the sheer number of bugs present in the game has led to both Sony and CD Projekt Red offering refunds for gamers dissatisfied with its current state (particularly on previous-gen consoles). This is despite a performance patch that also provided a hotfix for a nasty in-game sequence that induced seizures in some players. A tumultuous, lucrative launch for a polarising title.
Other than Cyberpunk ousting previous favourite Call of Duty: Black Ops Cold War from pole position, the charts continue trending in favour of the latest blockbusters such as Assassin's Creed Valhalla and Spider-Man: Miles Morales, with consistent mainstays in EA's sporting offerings and the top Nintendo Switch titles remaining strong sellers. Interestingly, a particularly tasty sale and the launch of Red Dead Online as a standalone experience has led to Rockstar Games' 2018 western Red Dead Redemption 2 enjoying a healthy boost to its numbers. Whether or not it will enjoy the longevity its regularly trending sibling Grand Theft Auto V remains to be seen.
Top Selling Games on Steam
(07/12 – 13/12) Data sourced from SteamDB
1. Cyberpunk 2077
2. Counter-Strike: Global Offensive – Operation Broken Fang
3. Valve Index VR Kit
4. Phasmophobia
5. Hades
6. Among Us
7. Red Dead Redemption 2
8. Football Manager 2021
9. The Witcher 3: Wild Hunt
10. Star Wars Battlefront II
Unsurprisingly Cyberpunk 2077 is also topping Steam trending charts, which is probably for the best given its relatively superior performance for PC gamers. The top eight titles this week all appeared within last week's top and trending charts, with CD Projekt Red's previous golden child The Witcher 3: Wild Hunt popping into the top ten thanks to both the popularity of its new sci-fi sibling as well as some teaser set photos from season 2 of The Witcher's popular Netflix adaptation. A delightfully timed sale has also seen Star Wars Battlefront II rise in popularity – possibly also linked to a TV series, with Disney's The Mandalorian referencing events from the game.
A notable staple of Steam's charts each week has been the Valve Index VR Kit. Make sure to follow Checkpoint's foray into covering virtual reality experiences with our new VR Corner – this week, Charlie smashed up some robots in Blaston and sweated her heart out with FitXR.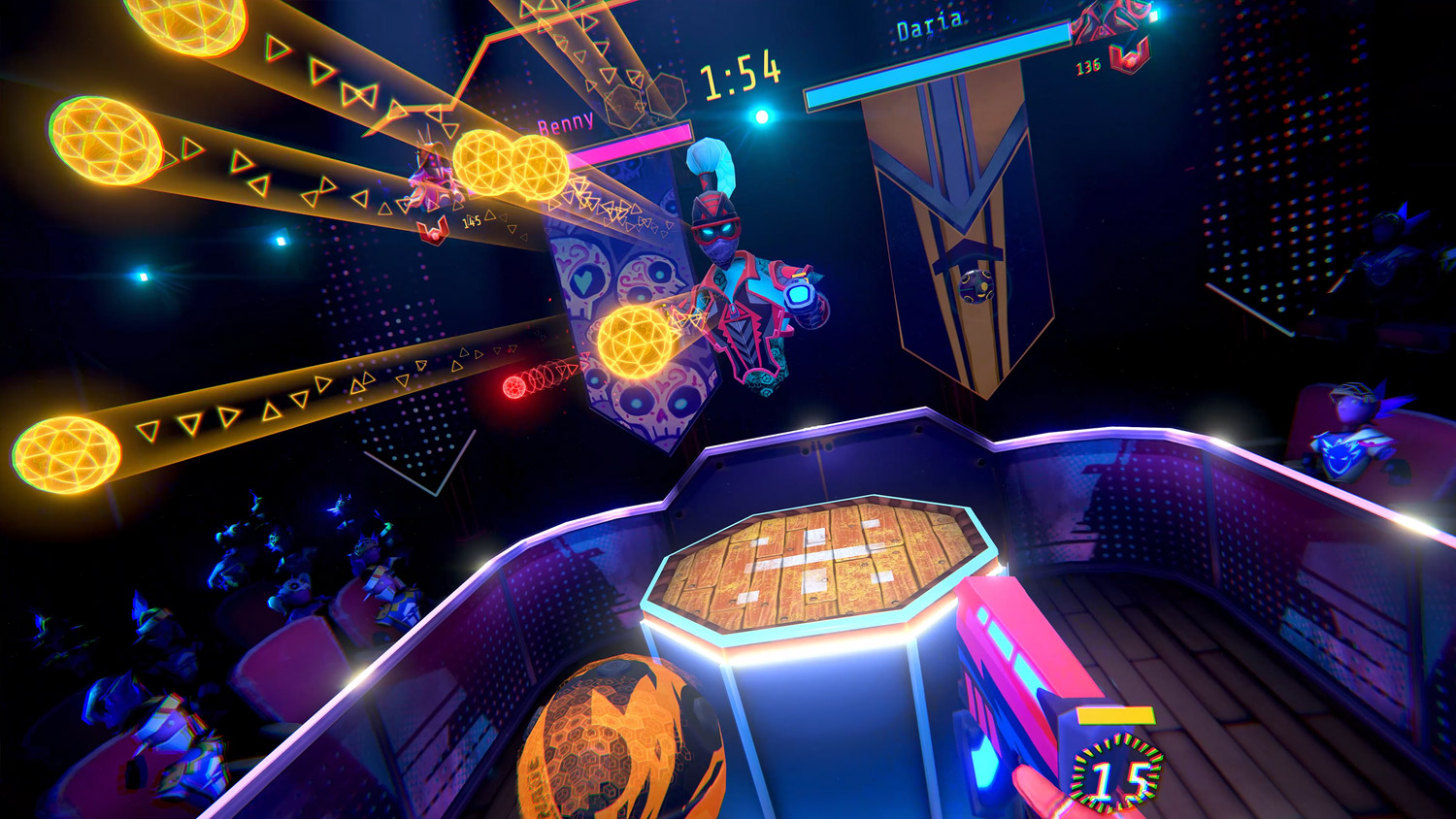 Most Watched Games on Twitch
(10/12 – 16/12) Data sourced from SullyGnome
1. Cyberpunk 2077
2. Fortnite
3. World of Warcraft
4. League of Legends
5. Minecraft
6. Counter-Strike: Global Offensive
7. Grand Theft Auto V
8. Call of Duty: Warzone
9. Among Us
10. Dota 2
Once again, Cyberpunk is the talk of the town as viewers navigate the unbelievably dildo-filled streets of Night City via streamers' playthroughs. Other than a few minor swaps in position (such as World of Warcraft and Call of Duty: Warzone garnering a few more viewers than last week) the trending viewership charts remain consistent, with multiplayer titles remaining incredibly popular among the Twitch crowd.