Bioware's Dragon Age franchise has been, with the exception of an optional mode in Dragon Age: Inquisition, a series of single-player RPGs. However, for much of its development, publisher EA reportedly wanted the upcoming Dragon Age 4 to be an online-focused, live service model, in the vein of something like Marvel's Avengers or Destiny 2. The recent cancellation of any new content for Bioware's other multiplayer-focused live-service title, Anthem, is likely related to this shift in development.
According to a recent Bloomberg report by Jason Schreier, Dragon Age 4 was planned to have a significant multiplayer focus. This move was apparently controversial among Bioware's leadership, who wanted a more traditional single-player experience. However, the success of Respawn's single-player Star Wars Jedi: Fallen Order, and the failure of the multiplayer-focused Anthem, has driven EA to remove all multiplayer elements from the game. A team of around 30 Bioware employees who were working on Anthem NEXT have been moved onto Dragon Age 4.
Time for some news that is going to make BioWare fans really happy.

Following the success of Jedi Fallen Order and the failure of Anthem, EA has allowed BioWare to make the next Dragon Age a single-player RPG. Previously, it was planned as a service game https://t.co/tk9uUlzOsb

— Jason Schreier (@jasonschreier) February 25, 2021
To many fans of the series, EA's initial plan for Dragon Age 4 sounds completely bizarre. The games are known for their compelling characters, intricate narratives and interesting world-building. These elements are hard, if not impossible, to weave into a multiplayer-focused experience. Although Bioware has integrated multiplayer aspects into some of its games, including Dragon Age: Inquisition and Mass Effect 3, these are not what these games are remembered for. There is a reason not many people are up in arms about the Mass Effect Legendary Edition only including the single-player content.
Furthermore, trying to bolt on multiplayer aspects to encourage microtransactions is something EA has tried before. Injecting co-op multiplayer and microtransactions into Dead Space 3, previously a single-player action-horror series, was arguably what killed the franchise (and ultimately, its developer). With Bioware's reputation presently on rocky ground, they can't afford risky mistakes like that with Dragon Age 4.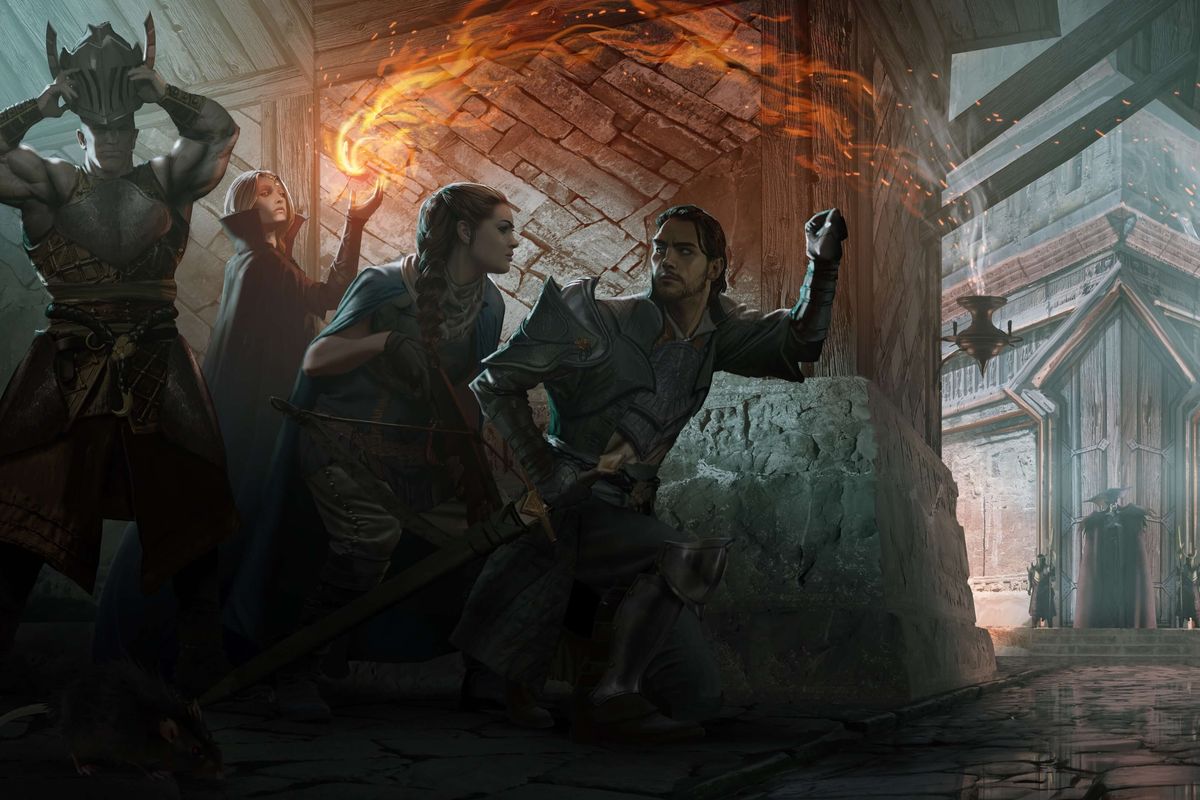 What is alarming is potentially how long this multiplayer-focused direction has been going on throughout Dragon Age 4's development. The game has been in development since at least 2017, with potentially a lot of time wasted on a version that few fans would have embraced. Fortunately, Bioware themselves had the good sense to push for a more traditional single-player direction for the project. Dragon Age 4 is seemingly a while off at the moment, with a recent trailer released during the Game Awards. Hopefully, the final product will live up to the high expectations of fans hungry for a single-player Bioware RPG.