Streaming movies is commonplace these days, you would be hard-pressed to find anyone who doesn't have a Netflix account or some other streaming service, but when it comes to streaming games it is a whole different story. Though there have been some major attempts by the likes of Google Stadia and PlayStation Now to the world, Australia has never been able to access these. Microsoft is now looking to bring its Project xCloud service to Australia.
Australians have always had a shoddy deal when it comes to the internet, with a quick online search showing that we rank quite low when compared to other countries like Italy, Germany, Poland, and even our neighbours New Zealand. Seeing as high internet speeds are an absolute must to stream video games effectively and achieve minimal latency, it is no surprise Aussies have often been left out.
Microsoft is now taking a chance with Australia thankfully, by rolling out the Beta for their xCloud streaming service next week. People with a Microsoft account can register for the beta here, with it scheduled to start on November 18th for Android phones and tablets via the Xbox Game Streaming app.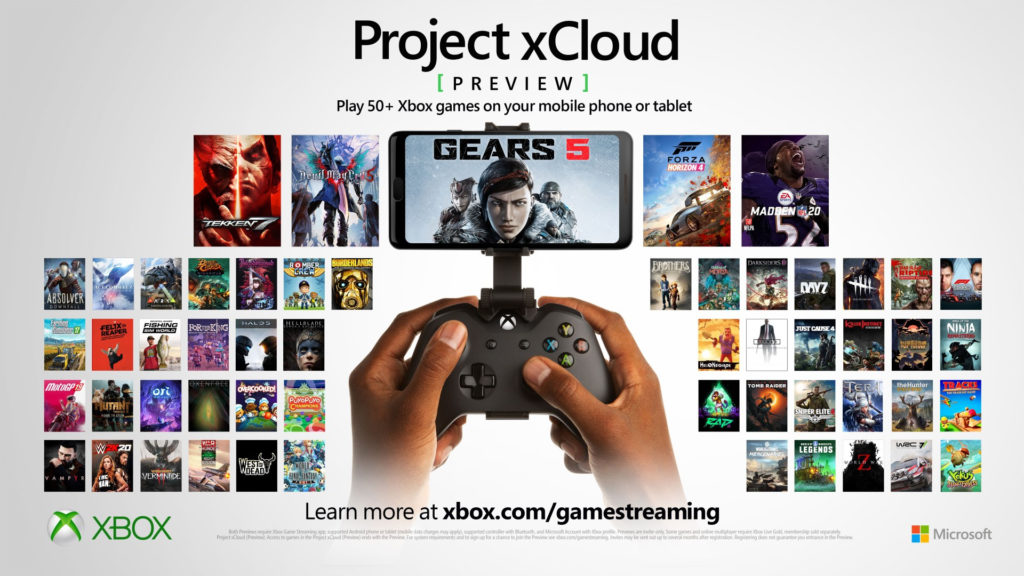 If you are lucky enough to be included in the xCloud beta, then below are some of the titles slated to be available to try:
·        Batman™: Arkham Knight
·        Black Desert
·        Bloodstained: Curse of the Moon
·        Cricket 19
·        DayZ
·        Dead by Daylight: Special Edition
·        eFootball PES 2020
·        F1® 2019
·        Gears 5
·        Halo Wars 2: Standard Edition
·        Halo: The Master Chief Collection
·        Hellblade: Senua's Sacrifice
·        HITMAN
·        Minecraft Dungeons – Windows 10
·        Ori and the Will of the Wisps
·        PLAYERUNKNOWN'S BATTLEGROUNDS
·        Skyforge
·        Smite
·        Stellaris: Console Edition
·        Tekken 7
·        WWE 2K20
·        Yakuza 0
With the big shift towards digital game sales over physical purchases, it is a no brainer that steaming games will become commonplace as with film, however, there are quite a few other aspects that make this difficult. When you stream a game, you are essentially being sent the footage from a server somewhere else that is handling all of the computing of the title, so your button presses need to travel to the server and back again, which only takes milliseconds, but without a strong internet connection you can encounter some lag which ruins the experience for fast paced games.
It will be interesting to see the results of this beta and if xCloud will officially make its way to Aussie shores or not.
Project xCloud is expected to have an official launch in  2021, which will be bundled with Xbox Game Pass Ultimate.